This is a bit O/T for this thread but I will sneak in it because it scarcely warrants a thread to itself.
The Queen Consort sits on the left while the following ceremonies are performed for the KIng:
the Recognition, the Oath, the Anointing, presenting Spurs and Sword, investing with Robes, delivering the Orb,
investiture with the Ring and Royal Sceptre, the Crowning, the Enthonement, the Homage.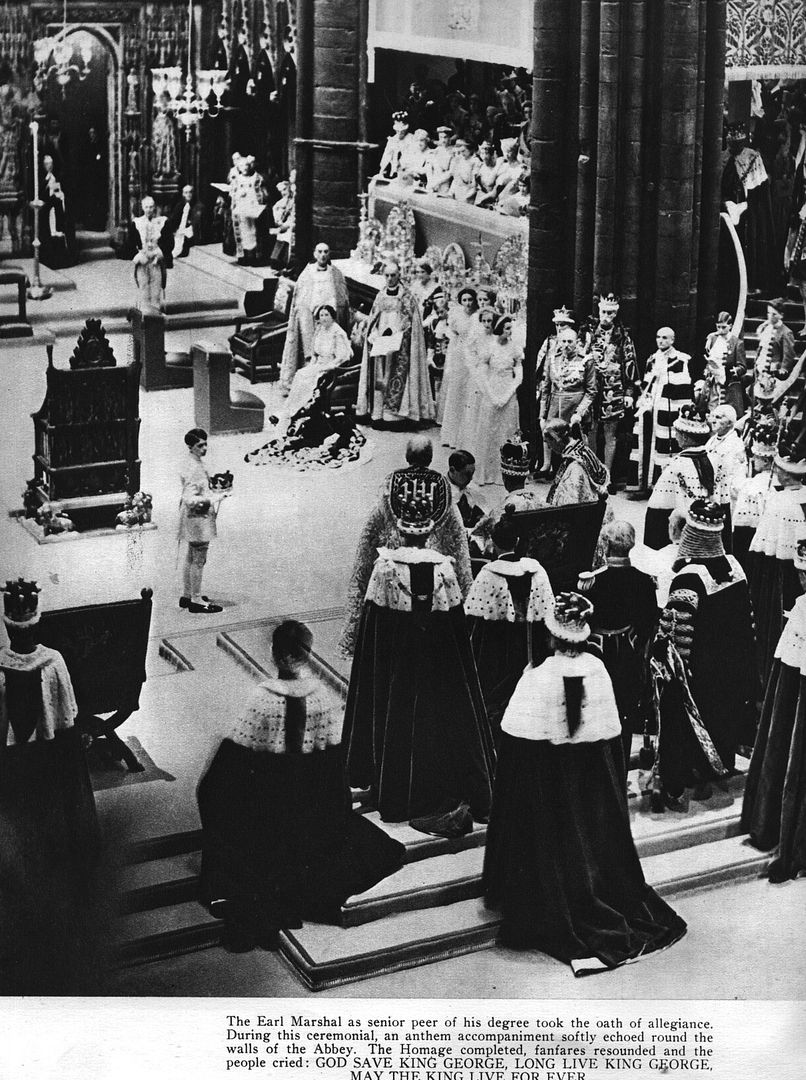 Then the King sits waiting while the Queen Consortís Coronation Ceremony is performed.
The Queen Consort is anointed only on the head.