Thank you very much for identifying those ladies, CMM.
I was able to find some photos of Their Graces: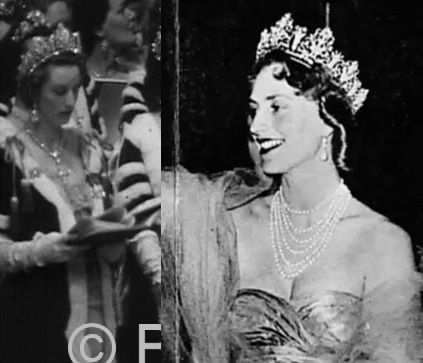 Duchess of Northumberland (not dressed for the Coronation)
She was wearing the "small" (lol) tiara because her mother-in-law the dowager duchess served as Mistress of the Robes to the Queen Mother and wore the grand strawberry leaf tiara. It wasn't stolen until 1963.
Here you can see the Dowager Duchess of Northumberland walking behind the Queen Mother.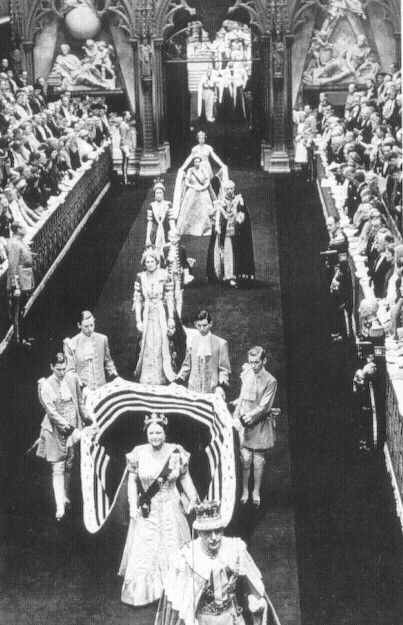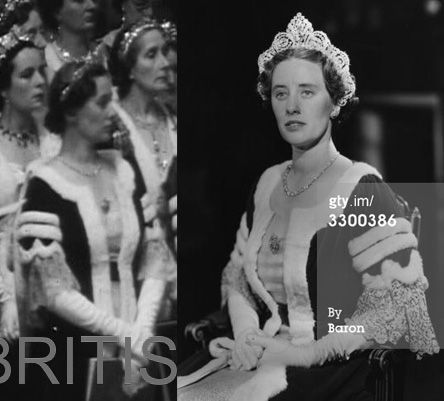 Duchess of Westminster
That halo tiara looks much smaller from the side!
Duchess of Portland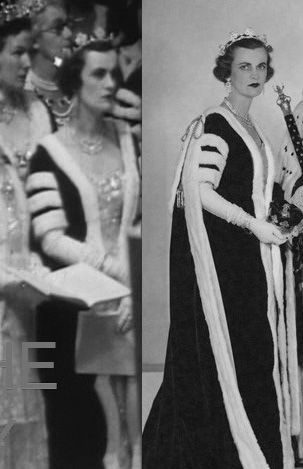 Duchess of Argyll
The only one that doesn't seem to be a match is the Duchess of Somerset.
In 1953 that title was held by Edith Seymour. Below she is pictured in 1939, several years before the Coronation.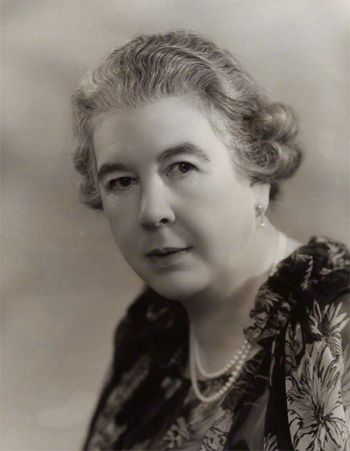 Here is another view of the lady in the middle of Octavius's photo.