The Queen is seen here with the bouquet in the coach, on arrival at the Abbey but minus the bouquet as HM proceeds to the coronation theatre.
It appears that HM probably left the bouquet in the Annexe to the Abbey that was erected for the occasion.
Or was the bouquet placed on the Tomb of the Unknown Warrior? I wonder.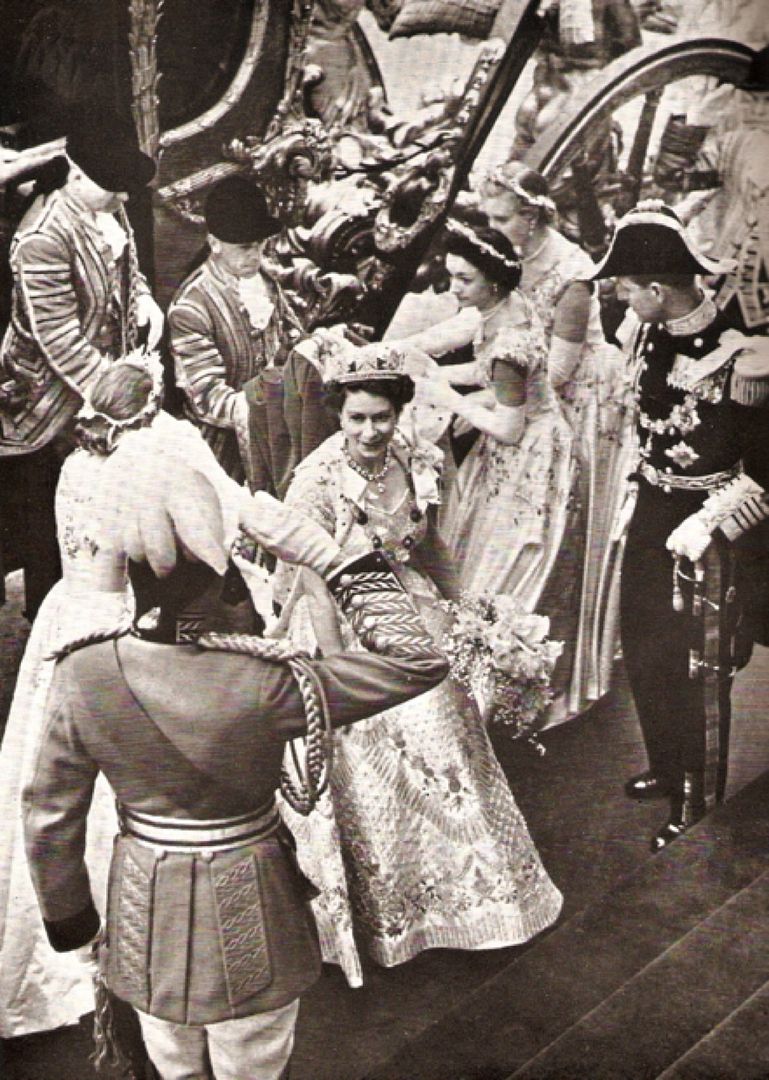 ]