Stalingrad battle - 3D Mamaev Kurgan B&W Preview
As some of you may know, I have been working on a 3D model of the city of Stalingrad as it appeared in the fall of 1942. With the aid of numerous museums, archives, and private collectors from Russia, Germany, and the USA this project is all coming together.
This model is true 1/1 scale and the topography was created with 2-foot contour lines from maps of Stalingrad from the 1930's and 1940's. 13,282 buildings are shown in this area and it is about 10% of the overall 3D project. This is a first pass model and many details still need to be added, refined and expand on. All modeling was created with AutoCAD and 3D Studio Max.
The following four pictures (1024 x 768) are animated GIF's (4 MB each), so make sure your web browser is set to view them.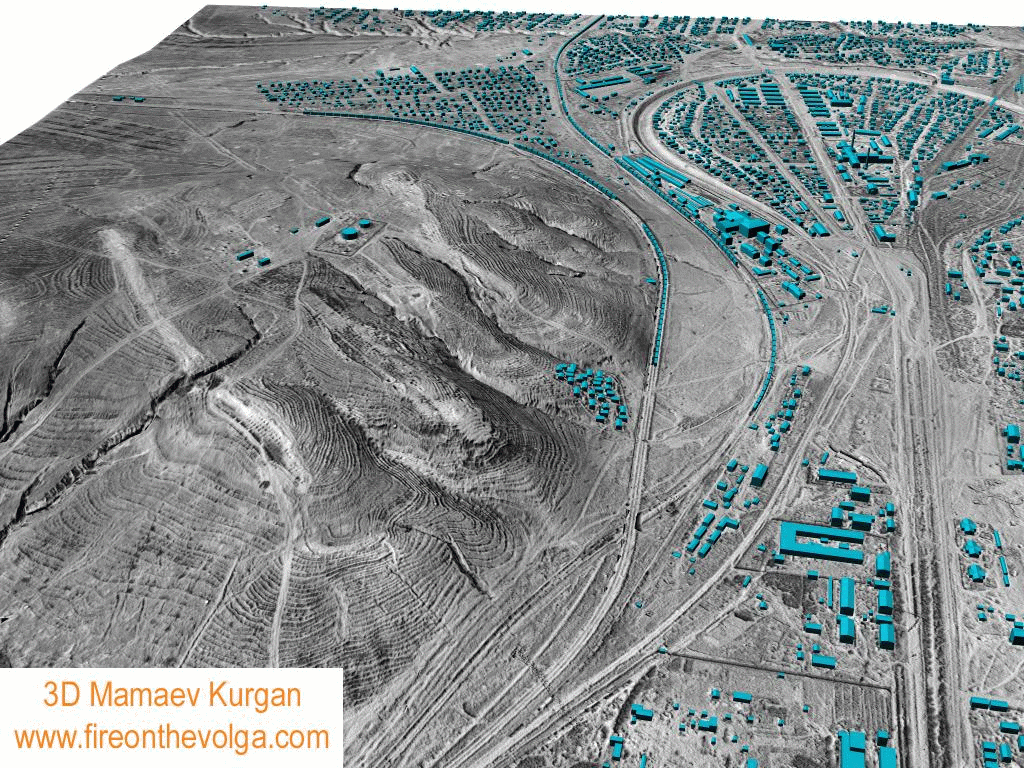 Russ