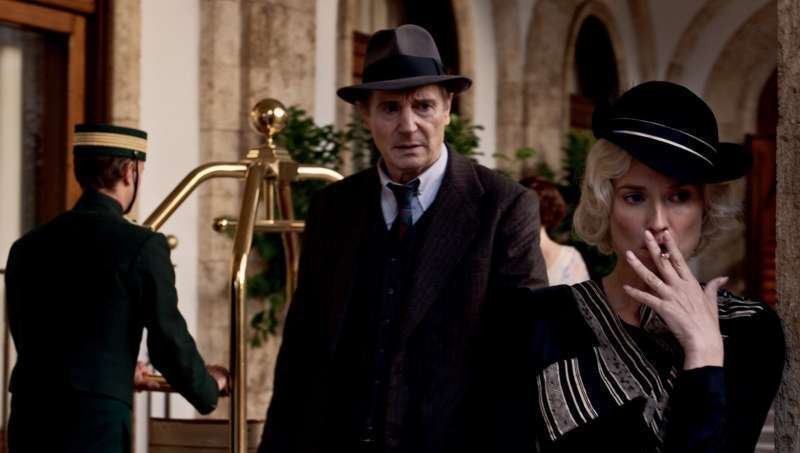 Early reviews of the upcoming
ersatz
return to the world of Raymond Chandler--the generically titled MARLOWE, directed by Neil Jordan (of CRYING GAME fame but precious little else) and based on a Chandler estate-greenlighted
hommage
novel by William Monahan--are not good. Here's a sample:
"Short on both charm and Chandlerian complexity, this version coasts on Liam Neesonís engagingly haggard lead, and some spicy character playing from the likes of Danny Huston, Alan Cumming and Jessica Lange. Marlowe may make an undemanding gala opportunity at San Sebastian and Zurich, but it seems unlikely to chime with wider audiences, as this particular take on retro-noir is not so much old hat as an out-and-out soggy fedora."
The film opens in theaters on February 15. Those curious for a taste of post-neo-retro might want to get to it quickly, as it almost certainly won't be playing on the big screen for very long. Those less inclined probably will not have a long wait for it to show up on streaming channels.
I keep hoping that someone will decide to make an out-and-out remake of THE LADY IN THE LAKE, the Chandler novel that IMO could really pop on the big screen, done in a more straightforward manner than Robert Montgomery's gimmicky first-person camera version.