The original NIGHTMARE ALLEY was a flop in large part because Darryl Zanuck sabotaged it after it was released. We'll never know what it might have done had it been supported the way other Tyrone Power films had been previously. What we
do
know is that it was re-released in the 1950s (after Zanuck stepped down...) and became a cult film as a result of strong word of mouth, which filtered into the zeitgeist despite Power's premature death in 1958 and was well-known by the time folks were writing the first tomes on film noir.
Darryl Zanuck and his cigar
That said, it was
not
going to be a major box-office hit, because the vogue for film noir had already begun to wane by 1947, when the first inklings of a serious downturn in the film industry began to emerge (it would go into free-fall at the end of the decade). Stars--Bogart, Stanwyck, Crawford--could keep noir/crime titles afloat in the mainstream, but they proved to be the exception. (Power was also a star, but he'd been typecast as a lightweight pretty boy.)
Bosses like Zanuck and Dory Schary were more interested in peddling message pictures, some of which crossed over into noir (CROSSFIRE), while others didn't (GENTLEMAN'S AGREEMENT). Noir and message pictures both quickly became liabilities in the southern market, and despite Schary's move to MGM, "A-level" noir was virtually extinct by the time that HUAC lowered the boom on most of the truly creative noir directors in 1951.

As for del Toro's NIGHTMARE ALLEY, some behind-the-scenes facts are starting to emerge suggesting that editing troubles and delays forced Searchlight's hand in pushing the film's debut back (into the oncoming path of the biggest blockbuster of the year). There are indications that the editing wasn't complete until mid-November (some sources cite the film's co-producer J. Miles Dale for this revelation). Clearly post-production is more complex today than in 1947 (when it took five weeks to edit the original version and prepare it for its already-planned descent into oblivion), but del Toro had been given eleven months for that task, and other sources suggest that it was his delay in finalizing the edit that forced Searchlight to abandon their original December 3rd premiere date.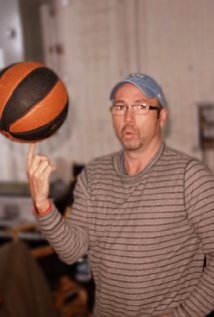 J. Miles Dale and his basketball

Now, can a release date make that big a difference in how a film performs? Sure it can...consider that the total box office available for 12/3-12/9 (a week where it turned out that there were no films debuting in wide release) was $70 million. Two weeks later, SPIDER-MAN: NO WAY HOME debuted and sucked up the entire market with $275+ million, demonstrating that "entertainment" can still create a massive influx of folks to the theater.

The lost opportunity for del Toro's NIGHTMARE ALLEY is probably located in this key fact: folks are not yet back to watching multiple films in a weekend. So missing a slot that seems to have been specifically targeted to give the film its best possible chance to find its audience is very likely the crucial factor in what seems to be happening. Could the film have tripled its first weekend take if it had debuted on its originally scheduled date? Quite possibly. Given that the big city reviews for NIGHTMARE ALLEY have been better than the "national" or "internet" reviews, the timing of that press might well have made more of a difference to folks with some hankering to go to the movies.

It's clear now that "ordinary star power" is no match for "franchise hegemony", and so Searchlight will have to play the long game and hope that the international market will salvage at least some of their investment. Fortunately, del Toro's last film earned twice as much outside the USA than it did here, so they can hope that worldwide audiences will be less swayed by our (admittedly invidious) "market/cultural" forces that dictate how movies succeed or fail.




The quirkiness of the subject matter in THE SHAPE OF WATER and the "poly-species romance/sex" angle got kept critics talking about a film that defied easy categorization. That's not the case with NIGHTMARE ALLEY, which is easily pegged by folks in the media for better or worse. Given that the film plays out in the minds of most as being 100% retro, its chances of any boost from Oscar nominations would seem to be virtually nil; THE SHAPE OF WATER had its biggest surge in box office after the Oscar nominations came out in late January 2018--but, crucially, it was also given the entire month of December to grow an audience by word of mouth.

So I think a blanket assertion that a "downbeat" movie will automatically fail at the box office should not be considered a law of nature, though it is certainly a matter of concern that any producer/studio needs to factor into their marketing strategies. Let's be clear, though: Darryl Zanuck had as much or more to do with the failure of the original NIGHTMARE ALLEY as the tone and content of the film.

As for what the new NIGHTMARE ALLEY would've been like had DiCaprio played Stan: interesting but (unfortunately) moot. The word is that Leo wanted too much money and wanted it all up front, didn't want producer money or profit points; his fee was going to make it difficult/impossible to pay for some of the other name actors and stay within budget. Cooper apparently lowered his fee and took the producer credit/financial arrangement. One strongly suspects that he's a more malleable actor than Leo, and it seems as though del Toro was able to implement more of his ideas for the character than might well have been the case with Leo on board.