...with blu-ray releases for not only the two original TV movies (1972's THE NIGHT STALKER and 1973's THE NIGHT STRANGLER) but for the short-lived (20 episode) TV series (KOLCHAK: THE NIGHT STALKER) that followed in 1974.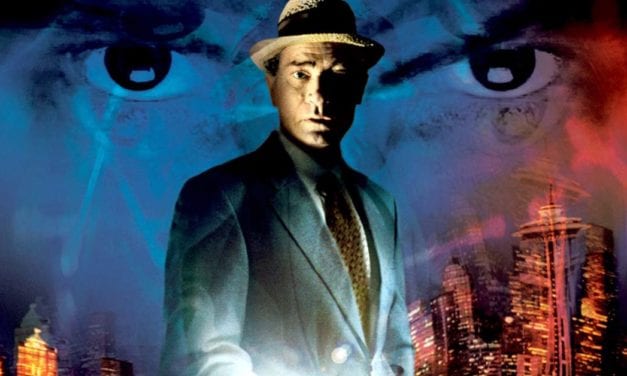 The bombastic, cynical Carl Kolchak (rendered with a loving sneer by the peerless Darren McGavin) was kind of like Kirk Douglas' ACE IN THE HOLE character Cbuck Tatum brought into the 1970s and tossed against his will into the world of the supernatural. The first film was an immense hit, perfectly capturing the tone of the ongoing social unrest that occasionally manifested itself in the margins of the movies.
I remember not being particularly jazzed with the TV series, but dozens of reviewers, both the pros and the IMDBers, wax eloquent (and highly nostalgic) about it, including a lot of kudos for the show's purported influence on THE X-FILES.
So here are some links to Kino's site for these products, and once you're there you are on your own...no help from the dyspeptic Tony Vincenzo (Simon Oakland, in one of his finest blowhardy incarnations).
https://www.kinolorber.com/product/kolchak-the-night-stalker-the-complete-series-blu-ray?
https://www.kinolorber.com/product/the-night-stalker-special-edition-blu-ray?
https://www.kinolorber.com/product/the-night-strangler-special-edition-blu-ray?
Gary Tooze at DVD Beaver has his usual lavishly illustrated compendium of images for the TV series (which even at a discount will set you back to the mordant tune of $60). But take a look--all or some of it may prove to be fatally irresistible...
http://www.dvdbeaver.com/film10/blu-ray_review_159/kolchak_the_night_stalker_blu-ray.htm