History of Cropped Ears and Docked Tails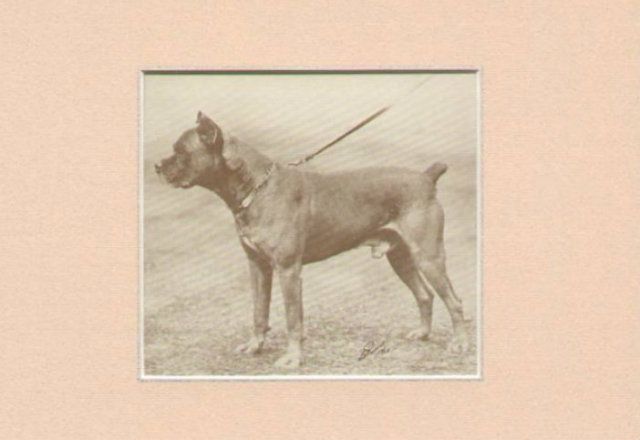 Dobermans from the days of the breed creation had their tails docked and their ear cropped. In Germany 100 years ago dog owners had to pay taxes on their dog, unless the dogs were "working dogs". One can distinguish a working dog by its docked tail.
Louis Dobermann was trying to create a working dog and since the early days of the breed, Dobermans had their tails docked. Many of the dogs of that time were born without a tail. During WWII a lot of Dobermans were lost and the bob-tailed gene has disappeared from the modern bloodlines.
Louis Dobermann wanted to create a dog that looked very alert. So he decided to crop the ears to achieve that look.
Fighting dogs used by all types of fighters may have their ears cropped and tails docked close to their bodies. This serves two purposes. First, it limits the areas of the body that another dog can grab onto in a fight, and second, it makes it more difficult for other dogs to read the animal's mood and intentions through the normal body language cues dogs use in aggressive encounters.
Fighters usually perform this cropping/docking themselves using crude and inhumane techniques. This can lead to additional criminal charges related to animal cruelty and/or the illegal practice of veterinary medicine.
Sultane, 1897