The image crops I posted above were dated the 29th of January and the 30th of January.
Here are a couple of additional shots-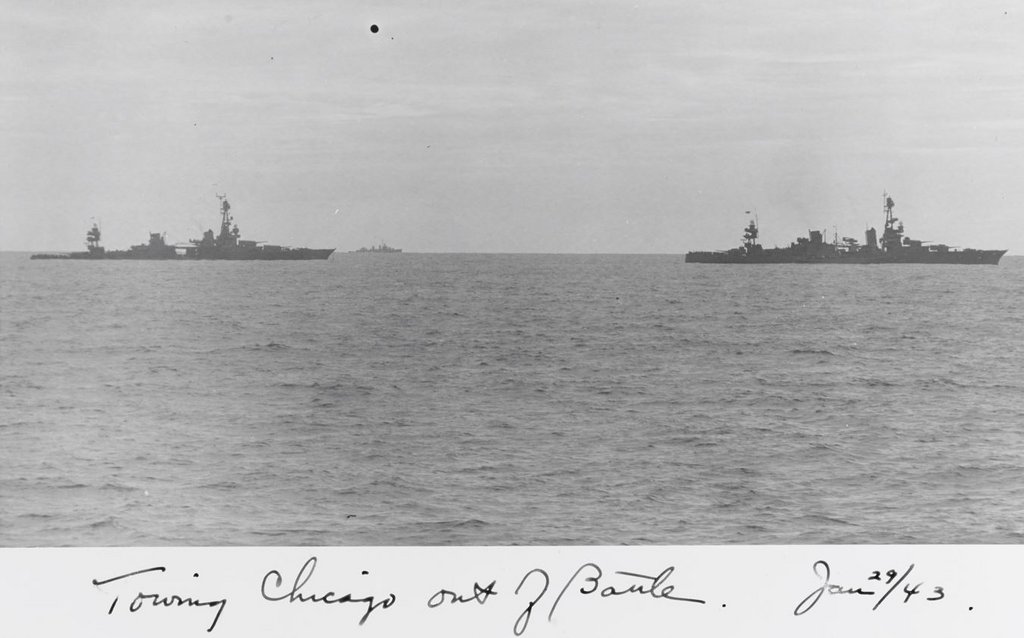 Here we see Chicago down by the stern and coming under tow from the Louisville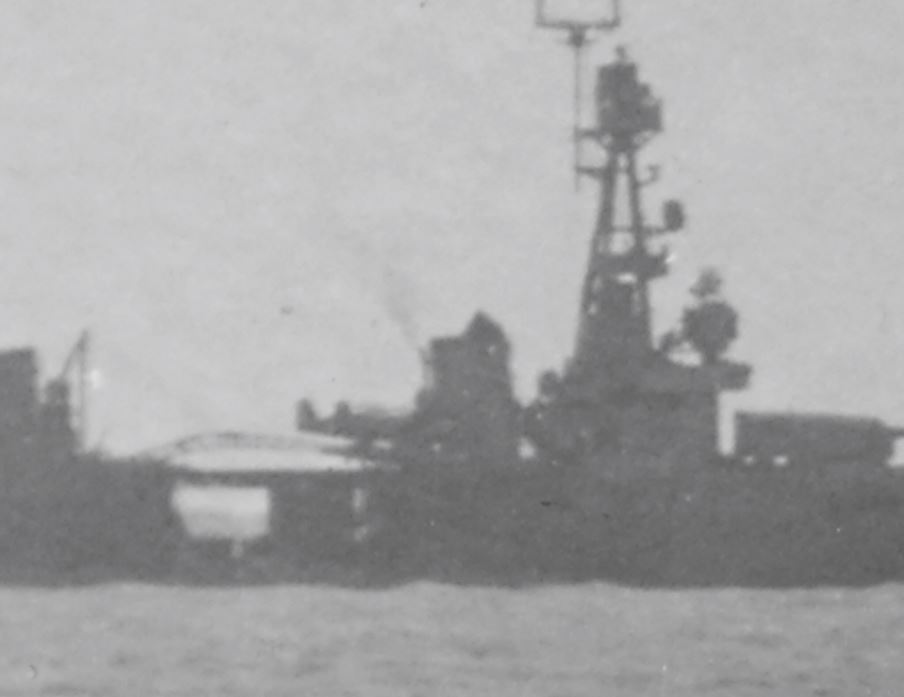 Here is the full size image cropped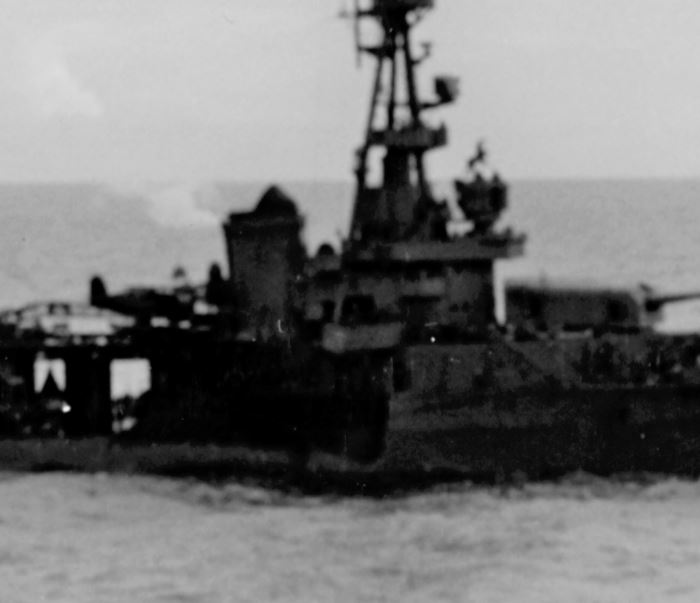 Here is another crop of previous image but with some adjustments made to hopefully bring out the details. They look to be SOC's based on the profile of the fuselage rising above the base of the tail fillet where as on the SO3C it was almost a flat profile. I belive that the upper wing is also visible meaning it was the Bi-plane SOC vs the Mono wing SO3C. That coupled with the profile of the tail just not seeming to be large enough to be that of that SO3C.
On PG 250 of Larkins' book, it is stated that SO3C's 4799, 4848 & 4862 were assigned to Chicago on 10/19/42. There is also a note in his text that "Length of assignment averaged only about two months". What is interesting is that Chicago would only have been just getting underway to repair her Savo damage as images dated 10/15/42 show her in drydock still with temporary bow repairs and it being a month later before it was completed. Seems odd to be assigning a new aircraft squadron to a ship that will be in the yard for another 2 months.
Matt
Previous Message

What are the dates of your photos?