Got mine two days ago : another fantastic shot from Flyhawk.
This company reacted quickly: they included a colour paint scheme which specifically mentions a medium grey underwater body (they suggest Tamiya XF-75).
AFAIK this new finding is very recent and has been first published by Jamie Duff of Sovereign Hobby just a few month ago in this very forum. By that time their kit was probably already in production, so they had to change their colour chart :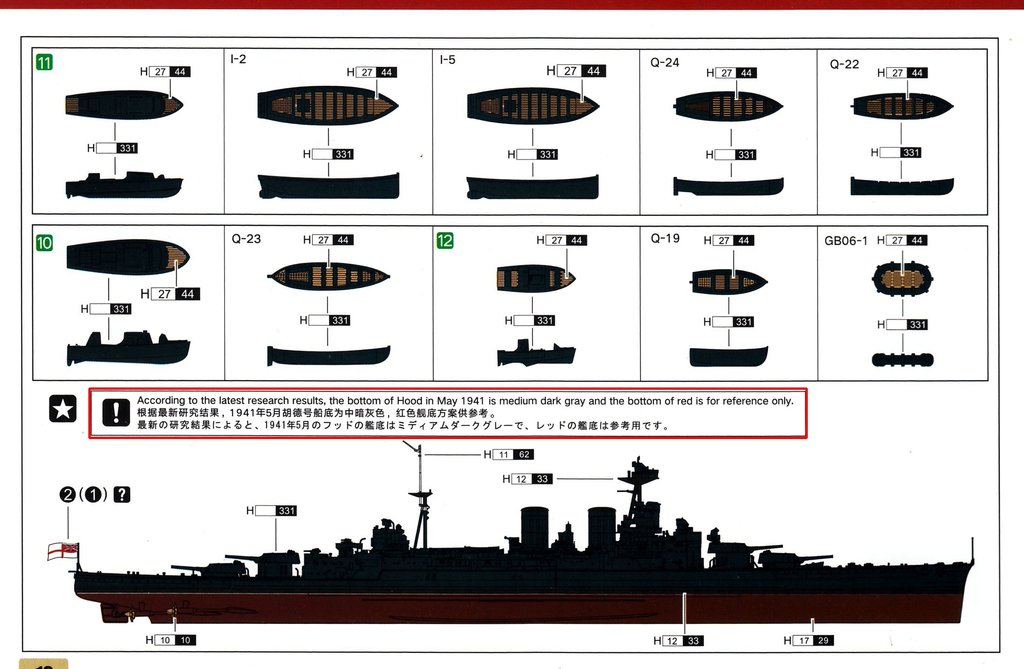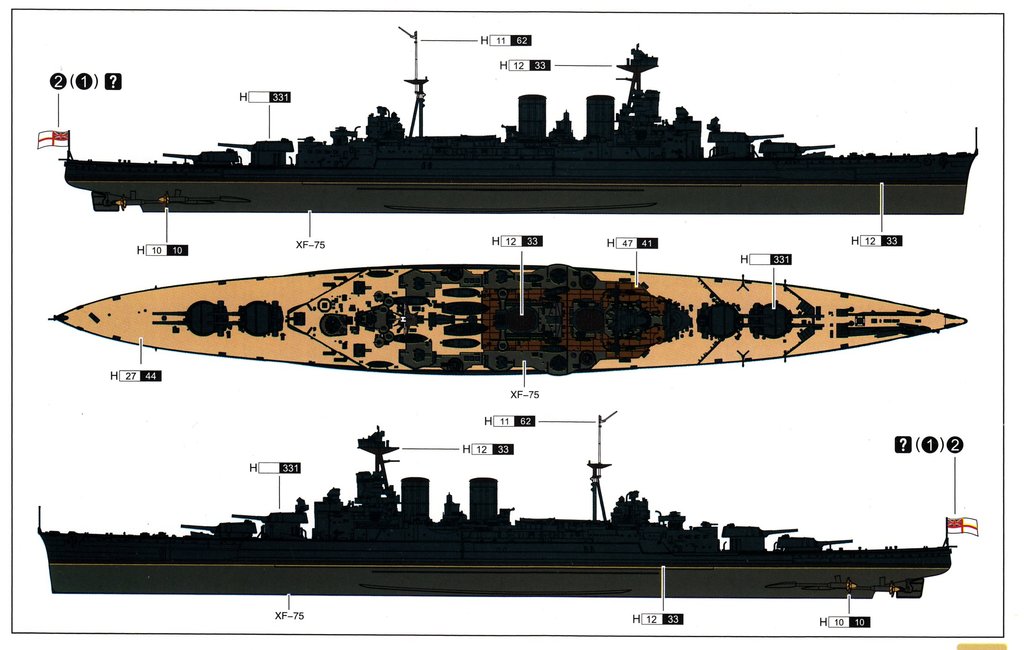 Bravo Zulu for their reactivity!
Now, the new challenge for rivet counters is to find at last one error in this kit as the kit comes with an official statement from the Hood Association as "the most accurate kit yet produced for the 1941 configuration".
_Bruno