Greetings everyone!
Just wanted everyone to know that the 3 latest 1/700 1,500 ton USN DD Upgrade/Conversions are ready to order in our shop.
First up we have a set to build 2 Famous Bagley class members as they were in August of 1942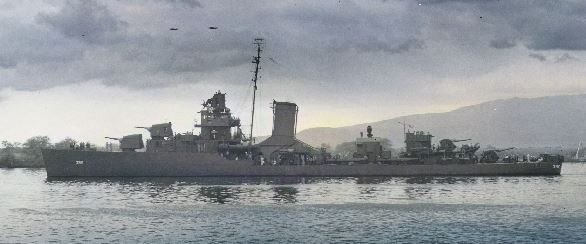 The USS Patterson DD-392 who flashed the famous message that the USN was about to suffer it's worst defeat since Pearl Harbor. She engaged the Japanese Cruiser force suffering 18 casualties and damage to her aft 2 5-inch guns.
The other ship that can be build from this set is the ill-fated USS Jarvis DD-393 who would be severely damaged during the landings and ultimately sunk by air attack with all hands.
Available here
Next we have another pair of Bagley's who also took part in the Battle of Savo Island, the Northern Picket Destroyers USS Blue DD-387 and USS Ralph Talbot DD-390.
Blue was stalked by the oncoming Japanese surface force but was ultimately lucky as she sailed away unknowingly from their trained guns.
The Ralph Talbot engaged the retiring force and was hit repeatedly loosing 12 of her company including the ship's Doctor and Chief Pharmacist Mate when a shell hit the Wardroom.
Available here
We also have finally released our first of Late-War fits for these ships, this one is the Benham Class USS Rhind DD-404 as she was in 1944 in MS32/3D and sporting 2-twin 40mm Bofors.
Available here
More to come soon including a pair of Late-War Bagley class!
Matt