Someone posted a link to one of these on another website, on sale on Amazon. The price was good, an IPMS club buddy bought a lab version for north of a hundred bux.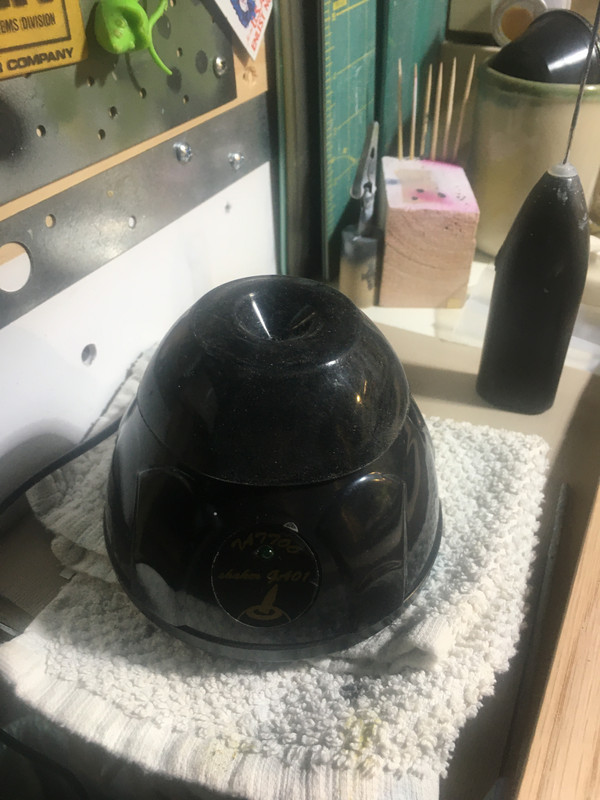 Made for stirring test tubes, this device imparts a vortex spin on the contents mixing the contents of the bottle in a whirling motion. Hold the bottle on the rubber cup for 10 to 30 seconds and the bottle is well mixed. The bottle may be a Vallejo-dropper type or other small paint bottle. Its worked well on Alclad, ModelMaster, Testors Square, and Tamiya. I've not tried with a Humbrol tin, but I don't see why it wouldn't work. Drop some beads or ball bearings into the bottle for some long sitting hard to mix paint. Similar units are available and have been shown on some fantasy figure painting youtube/websites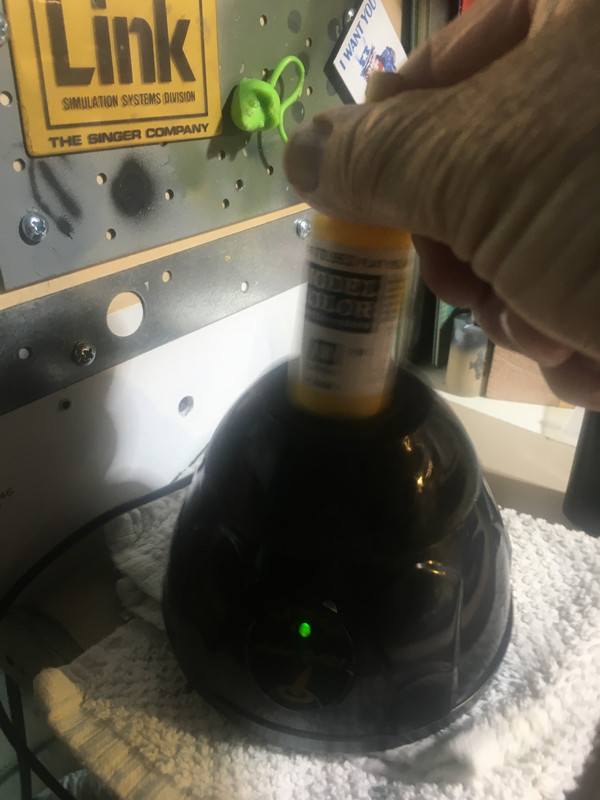 It does tend to walk across the bench. Putting it on an old dish towel helps. The paint is well mixed, Alclad stays in suspension longer than hand mixing/shaking. I've had some trouble getting Scale Colors to mix uniformly by shaking. This spun them up in a few seconds
Yes, I know there will be stories of Badger hand mixers or IKEA milk frothers used for paint stirring. I have an IKEA, see the background of the first picture. This mixer works without removing the cap, prying the spout off, putting the mixer in & spinning before remembering to stop the spin before removing the blade and flinging paint across the room.
There may also be stories of the guys with jig saws or reciprocating saws which have been jury rigged with a paint cup. They are heavy, not stored on the bench top, and require setup time. This mixer is within arms reach on the corner of the bench. Select the paint, spin it up, and resume work.
Search Amazon for tattoo ink mixer, less than 30 bucks. It wasn't prime so I had to pay shipping, still less than 35 bucks delivered. It shipped 4PX, which is a Chinese shipping conglomerate. They said at time of order that it would take 3 to 6 weeks, it arrived right on schedule in 3 weeks ( having sat in a warehouse 10 minutes from me for a week). Last mile delivery was USPS. I'm happy with it.