The discussion below about whether or not colorized photos are a good thing got me to wonder if they bother me or not.
There are definitely some very bad ones out there and now we are seeing some really good ones.
I just came across this one.
This is USS Astoria on Dec. 7, 1941 shortly after the news that Pearl Harbor was just attacked reached this task force which included Lexington, Portland, Chicago. The photo was taken from USS Portland. The crew of Portland had upon hearing the news of the attack quickly painted her decks.
This photo in my opinion is pretty cool to see in a colorized version.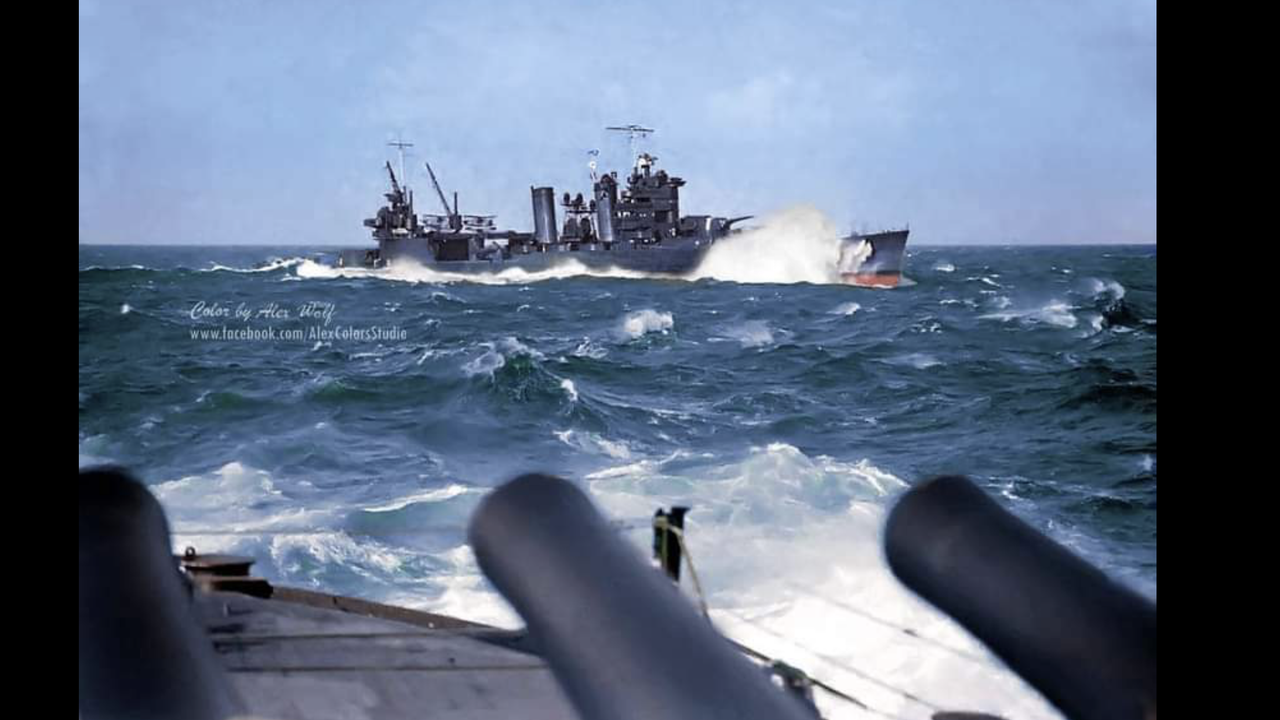 Here is the original.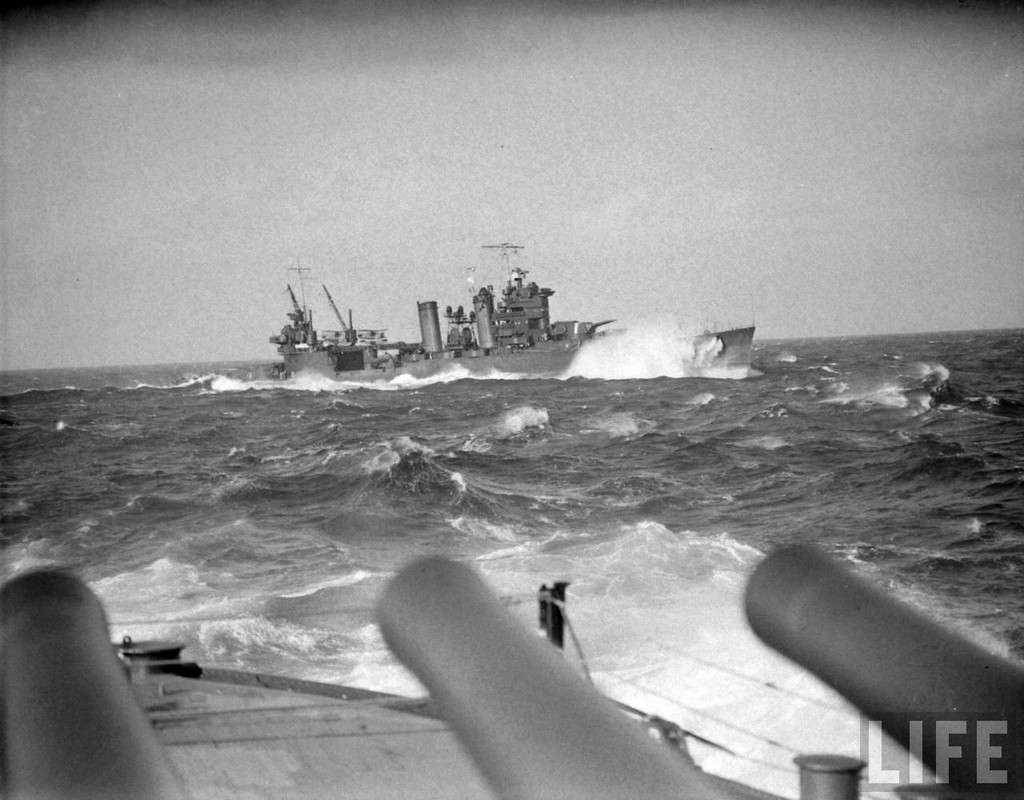 We could debate all day whether or not this artist used the correct color for 5-D on Astoria but the detail is close enough for me to appreciate and enjoy his efforts.
Here are a couple of color stills from the movie "To the Shores of Tripoli" showing on deck views of USS Astoria during this same task force operation.