Robert,
The best research shows that there were never any pompoms or other heavy added to the Canberra except for 9-20mm guns before her loss. I believe those plaques and sources may be confusing fits and guns. The Canberra carried on a elevated platform on Port & Starboard, 4 single 2-pounder AA guns from very early in her career till at least the late 30's. She either at that time had them replaced or they were augmented with Quad Vicker's AA guns. Her May 1942 refit saw the 2-pounders/Quad Vickers removed for the 20mm's with 2 Quad Vickers, moved aft on the main deck abreast the Aft Control, One port & one Starboard. The Canberra also carried for most of her lifespan, 4- 3 Pounder signal /saluting guns just forward of X turret with two Starboard and two Port. The best 3 images I have of his area post May of 42, it is difficult to be certain if any of them remain.
This drawing claims to be 1938 and shows the single 2-pounders and the 3 Pounder saluting guns. It also shows 2- Quad Vickers mounted on 01 deck below the bridge wings. This drawing has a few inaccuracies, but shows a good general layout of her small armaments that could be leading to the confusion of her final armament.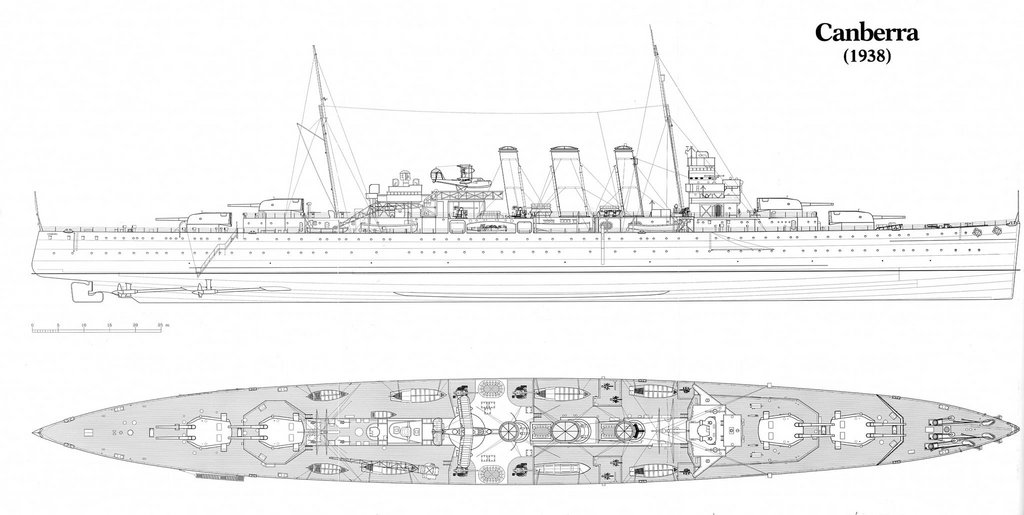 Here is an image of one of the platforms and 2 of the single 2-pounders.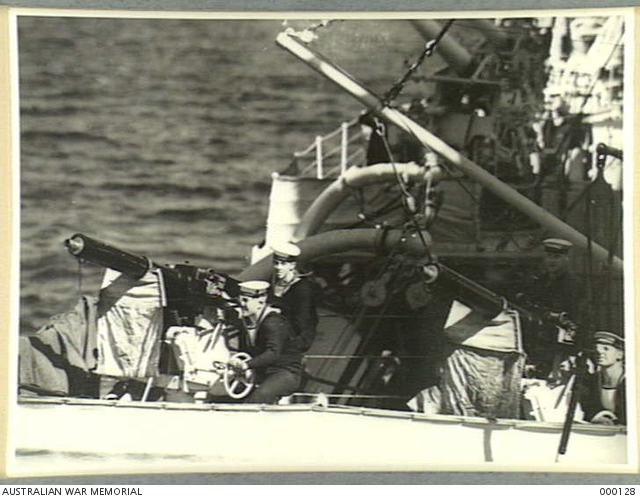 The Wellington image as well as this one, shows her final fit. If you know where to look, you can pick out the AA guns.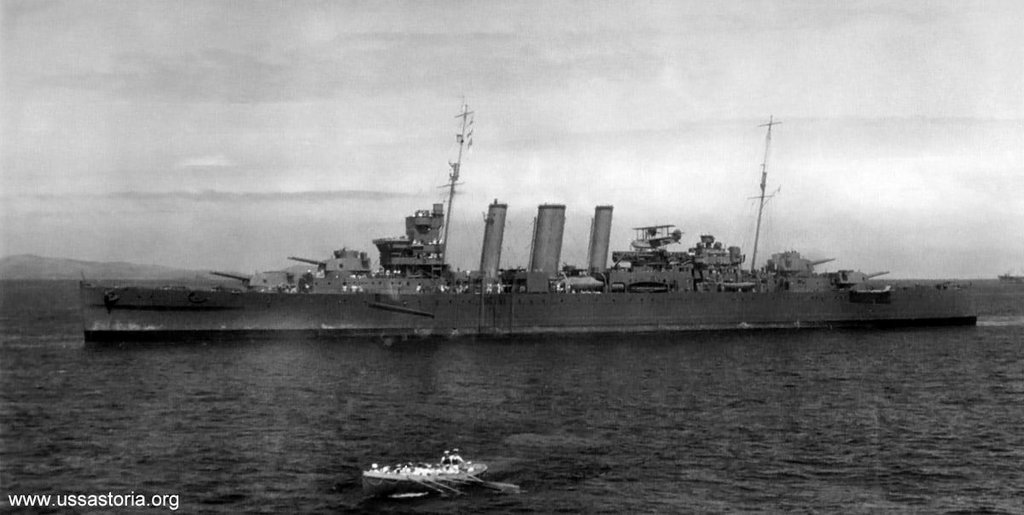 So by my research, the Canberra was carrying-
4-4"/45 QA HF MKIV Single AA guns
9- 20mm Single Oerlikons
2- Quad Vickers .50 cal guns
2-4(?)- 3-Pounder Saluting/Signaling guns
Hope this is of some help,
Matt from Kraken Hobbies
Previous Message
list 4 2 pounder pom poms and 4 3 pounder pom poms
https://www.navy.gov.au/hmas-canberra-i
and also on the Austrailian Gun Plot website does it also list 4 2 pounders
http://www.gunplot.net/main/content/ran-cruisers-wwii
and on the HMAS Canberra website I see a nice close up on one of thevertice 4 barrel pom poms
http://www.hmascanberra.com/galleries/hmas%20canberra%201/hmas%20canberra%201.html
Previous Message