80 years ago, on the 27th of November 1940, south of Sardinia the Battle of Cape Spartivento, also known as Battle of Cape Teulada, was fought.
The British heavy cruiser HMS
Berwick
was one of the involved ships - she was damaged by two 8" hits, which killed seven men and wounded nine.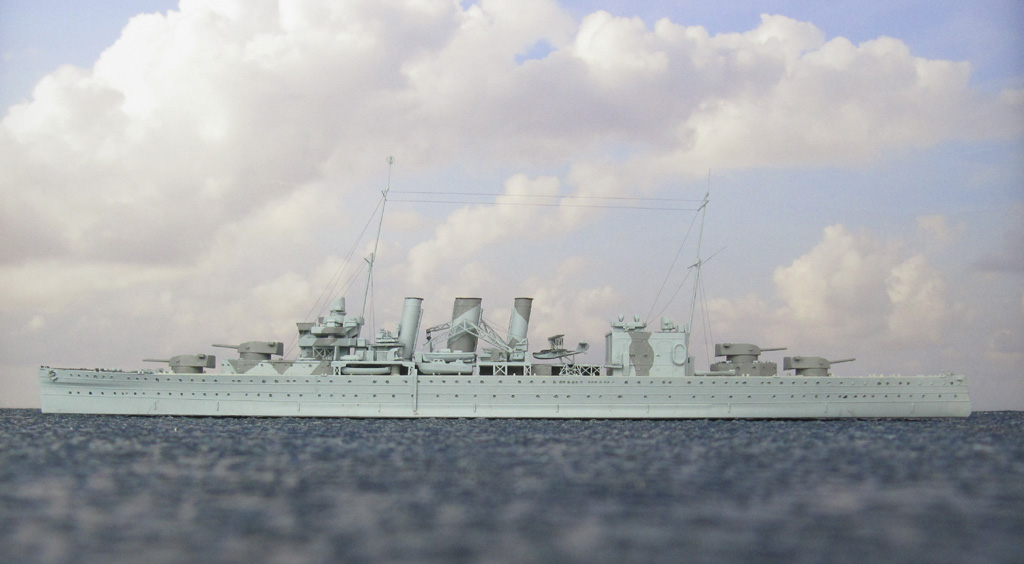 HMS Berwick (1/700)
I have built HMS
Berwick
by converting the Aoshima's Cornwall kit - the camouflage and many details are guesswork based on Raven's drawings in Warship Perspectives Camouflage Volume 1. I have not found useful photos of
Berwick
around the time of the battle.