As far as I can tell, boat deck = shelterdeck, or, boat deck is the aft half of the shelterdeck.
On the boat deck the wooden deck was not replaced. Near the HA emplacement Semtex was applied; if Semtex was also applied to the rest of the steel deck (near the UP launcher and ammo lockers) is unclear, but a line pattern remains visible on the deck, so I'd say Corticine was still present.
For the forward shelterdeck I now have the following layout: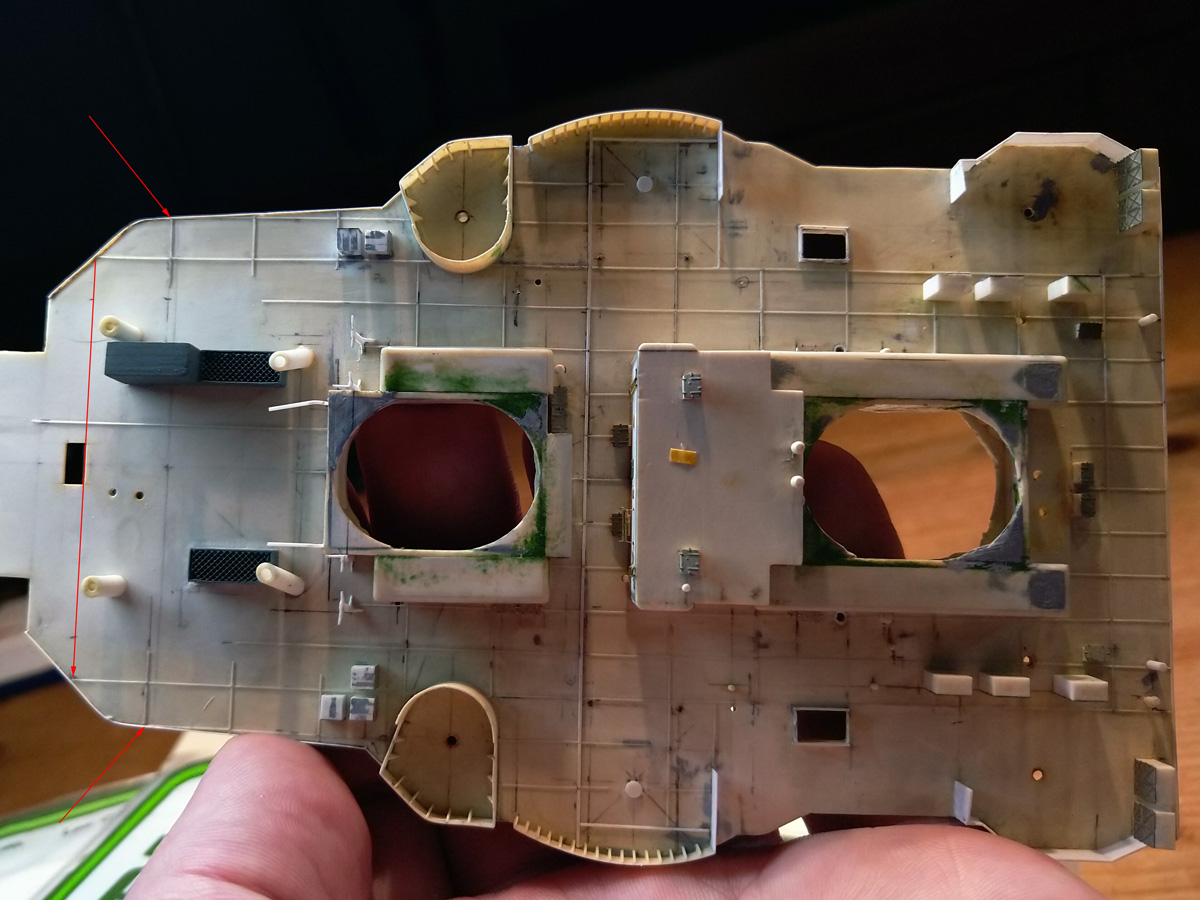 The strip pattern is a 12x6ft grid built around the centerline ship / expansion joint running through the pompom emplacements. This grid matches all photographs very well. Photographic evidence shows that the corticine cover strip pattern is still present as on the model, and not near the HA emplacement and a bit further towards the pompom including the deck near the stair opening. This region would be all Semtex. We have no photographs of the pompom region, so this may have been Semtex as well. As the corticine apparently remained near all the ammo lockers and so on, it is not entirely unlikely a bit of the corticine remained on the boat deck (previous paragraph).
The pictures to support this layout are posted on the MW forum (Calling all HMS Hood fans thread).