Today's Saint Nazaire is NOT the same, of course, but the Caquot Form in 1935 WAS.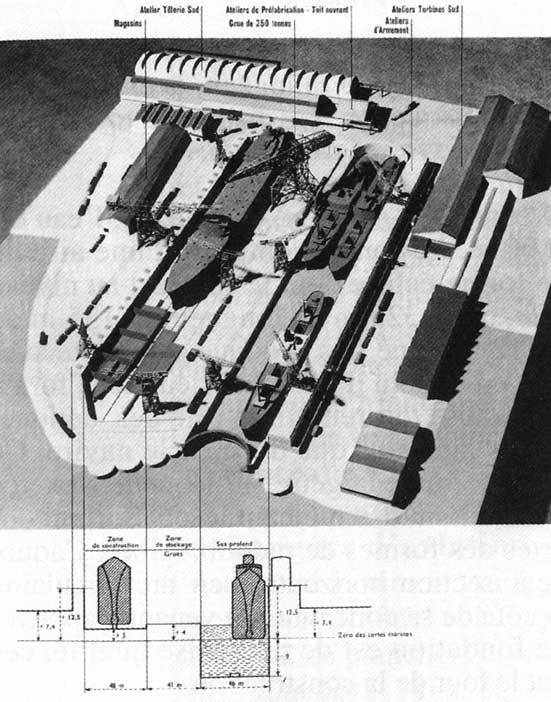 As per the illustration above, Jean Bart was assembled on the ground area on the left. Then the whole area was flooded, the hull moved sideways to the conventional dock and water pumped out so Jean Bart was lowered to rest in this large dock on the right.
Handling of large components was done by the giant crane (the "Gusto crane") which is represented on the middle of the "Forme".
The section scheme above clearly shows that move. The area on the left was 3m above the river level and could be filled with near to 5m of water, enough to raise the empty hull.
Jean Bart in 1937, still on the floodable area with Gusto crane in center. On the left is the conventional drydock still in construction: its floating gate is being built inside (top of image) and access to the Loire river is still blocked by temporary stone filled cylindrical bulkheads.
The long, white building on the left is an hydrodynamic test basin which no longer exists.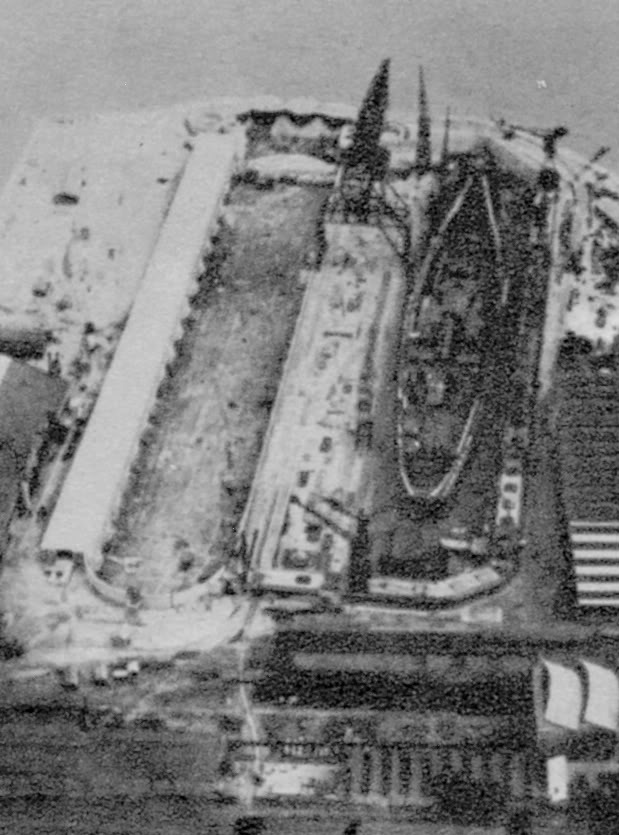 Today the whole Caquot form no longer exists and in place of its conventional dock a much longer (900m), sectionable one has been built. All the area on the left has been filled and hightened and is no longer floodable.