... the French "Forme Caquot" in Saint Nazaire, on the Loire river in France. Invented in 1935 by Albert Caquot, an innovative French engineer, this was the very place where the French battleship Jean Bart was built the following year.
This design was a true revolution in large ship building: their hull being assembled on ground, aside the deep dock.This area was flooded, the hull shifted laterally into the deep dock and water level lowered to outside level, about 4m lower.
This allowed multiple or longtime constructions, keeping the dock free for fitting out or repairing other ships at the same time.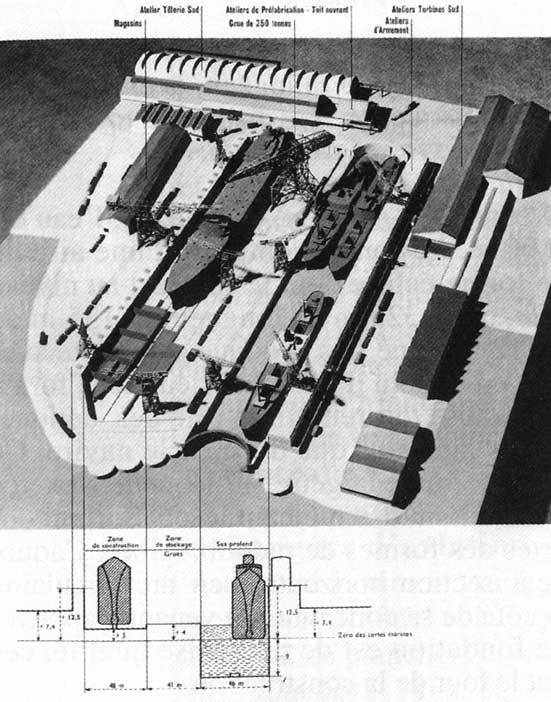 https://en.wikipedia.org/wiki/Albert_Caquot
(Curiously there is a mistake in this article, where the Normandie dock is mentioned in place of the Caquot dock (Forme Caquot). Compare with the French version which is correct:
https://fr.wikipedia.org/wiki/Albert_Caquot