Here are the various hatches that would have been found on the 109. Note that any hatches normally used were hinged and not removable:
There was a hatch on the chart house roof for access to the fresh water tank but it was screwed in place and not normally used.
There were 2 deck hatches on the forward deck that opened forward and were held in place by a hold open device and 1 deck hatch on the aft deck behind the engine hatch that opened forward but had no hold open device.
The engine hatch had a hatchway structure that opened up both forward and aft on the early boats like the 109.
The day cabin hatch opened towards the mast on the early boats, later to the aft.
There was also a hatch on the stbd bridge wing step, just forward of the day cabin, again on the early boats.
Here's the aft deck hatch on the 109: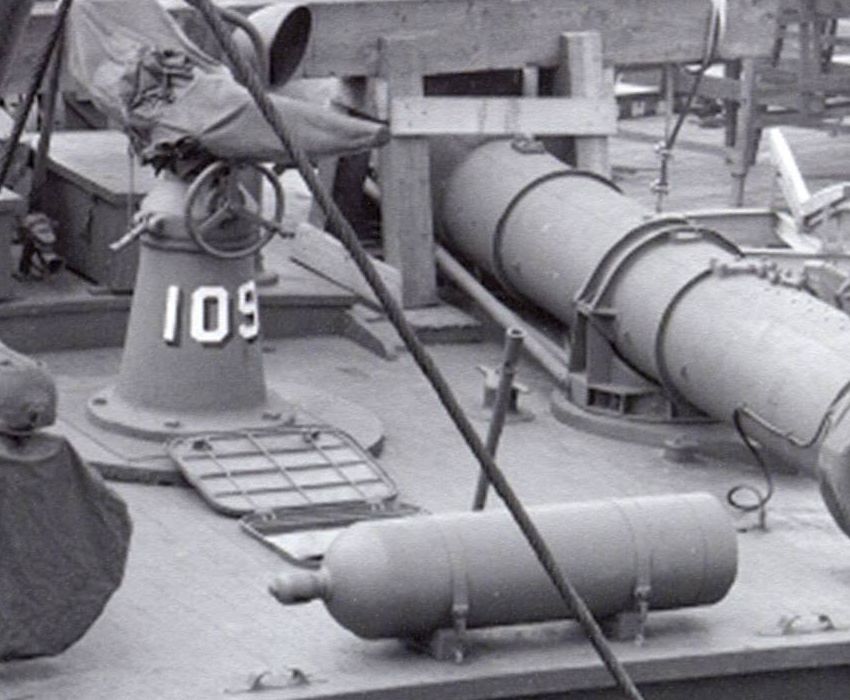 Previous Message

Here is an arcane question for ya.

If I want to display the 1/72 Revel PT-109 with the hatches off, where would I put them?

Did they just take those off when moored? So it was not an issue when they were sailing?
Please advise.

Thanks!

(image searching has not helped)