FBI Entrapped Flynn With Manipulated Evidence As Clapper Allegedly Issued 'Kill Shot' Order
Posted by Riverbender
on October 26, 2019, 4:41 pm
Well well now that this is coming out I wonder if the posters in the "Simple Question" thread will have an attitude of imprisonment on the usual deep state Democrats? One thing for sure this is not a situation covered by treaty like the simple question thread...but it would be fun to watch their faces when they read this:


A bombshell court filing from Michael Flynn's new legal team alleges that FBI agents altered a '302' form - the official record of the former national security adviser's interview - that resulted in the DOJ charging him with lying to investigators.

Early last week Flynn attorney Sidney Powell filed a sealed reply to federal prosecutors' claims that they have satisfied their requirements for turning over evidence in the case. A minimally redacted copy of the reply brief was made public late last week, revealing the plot to destroy Flynn, as reported by The Federalist's Margot Cleveland.

According to the 37-page motion, a team of "high-ranking FBI officials orchestrated an ambush-interview of the new president's National Security Advisor, not for the purpose of discovering any evidence of criminal activity—they already had tapes of all the relevant conversations about which they questioned Mr. Flynn—but for the purpose of trapping him into making statements they could allege as false."

At the heart of the matter is the 302 form 'documenting' an FBI interview in which Flynn was asked about his conversations with former Russian Ambassador Sergey Kislyak. Powell alleges that FBI lawyer Lisa Page edited her lover Peter Strzok's account of the interview - texting him, "I made your edits."
Notably, Lisa Page lied to the DOJ, saying that she didn't recall whether she took part in editing Flynn's 302 form.

Leading up to the interview with Flynn, the text messages reveal that the FBI wanted to capitalize on news of the 'salacious and unverified' Steele dossier - and whether they "can use it as a pretext to go interview some people," Strzok texted Page.
'Kill Shot'

Another startling claim in Powell's filing references a purported conversation between former Director of National Intelligence James Clapper and Washington Post reporter David Ignatius, which claims Clapper told the reporter "words to the effect of 'take the kill shot on Flynn,' after Ignatius reportedly obtained the transcript of Flynn's phone calls.



Clapper's spokesman told Fox News that he "absolutely did not say those words to David Ignatius," adding "It's absolutely false" and "absurd."

Powell claims that Ignatius was given the Flynn-Kislyak call transcripts by a Pentagon official who was also Stefan Halper's "handler." Halper - who was paid over $1 million by the Obama administration - was one of many spies the FBI sent to infiltrate the Trump campaign.
Lastly, Powell's filing also notes that US District Judge Rudolph Contreras, who recused himself after accepting Flynn's guilty plea, had a personal relationship with Peter Strzok, according to text messages.

"The government knew that well in advance of Mr. Flynn's plea that Judge Contreras was a friend of Peter Strzok and his recusal was even discussed in an exchange of multiple texts," writes Powell, referencing Strzok-Page texts discussing Strzok and Contreras speaking "in detail" about anything "meaningful enough to warrant recusal."

"The government knew that well in advance of Mr. Flynn's plea that Judge Contreras was a friend of Peter Strzok and his recusal was even discussed in an exchange of multiple texts."

Meanwhile, Clapper - who is now under criminal investigation - is getting nervous...
Perhaps Obama should be too?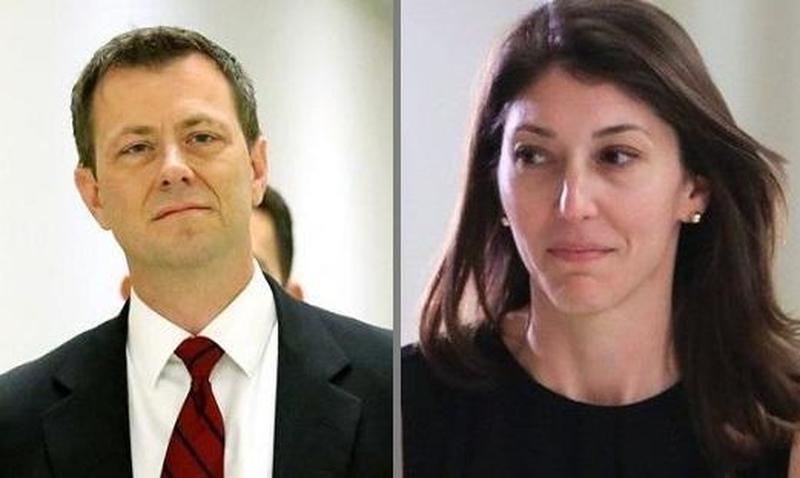 ---