Earth Day Cleanup Paddle 4/16
Posted by Lori L on 3/23/2016, 10:19 pm
We have an opportunity to help out the Ten Mile River Watershed do a cleanup of Central Pond in East Providence/Pawtucket area. They have plenty of volunteers to help with the land-based cleanup on the Greenway, but need more volunteers to paddle the pond to help with cleanup efforts.

The event is scheduled for:

Saturday, April 16
9am - 1pm
Meet at: N 41° 50.875 W 071° 20.765
-or-
215 Ferris Ave Rumford RI 02916

This is the Kimberly Ann Rock Complex end of the Greenway. We will be able to unload and launch boats from this parking area. It is a short portage to water's edge from parking. Wheels may be helpful.

We will meet at 9am, receive our instructions from watershed leaders, then head out on the water.

Trash bags and gloves will be provided, but if you have gloves you may want to bring them.

Here is a map of the pond areas slated for cleanup this day: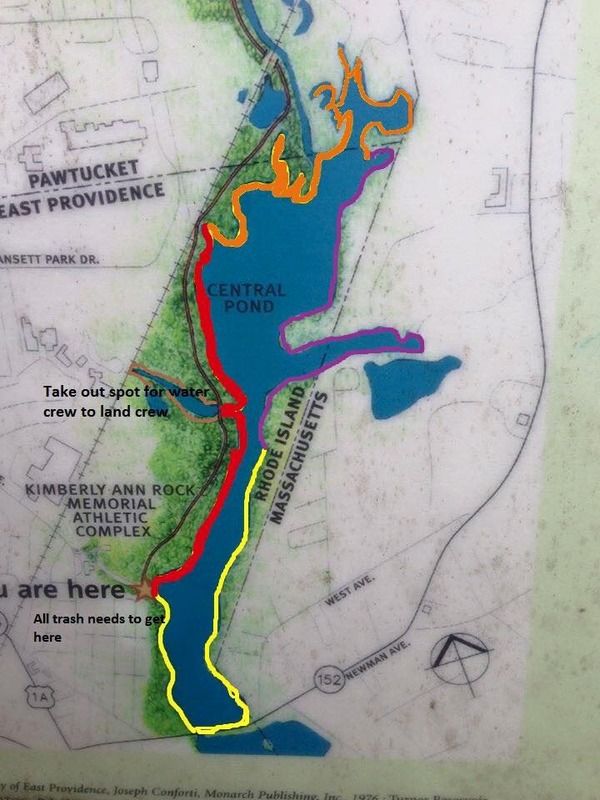 This is a great opportunity to give back to one of the many watersheds we use throughout the year.

If you would like to help out with this cleanup, please respond here and let me know if you can make it.

Thanks for your consideration.


---