My childhood Barbies are the 3 in the front row. All the fashions are from my childhood also, but the dolls in the 2nd/3rd rows are ones I bought as an adult.
My childhood Barbie case:
When I was a kid I sent in a form to join the Barbie Club and I got the silver dress fashion (seen second from the left in the back row of the group shot above) and I got this poster which has errors. Can you spot them?
The following pics show my childhood Dawn & friends dolls, and my childhood fashions for them (some by the Dawn company and some clone fashions).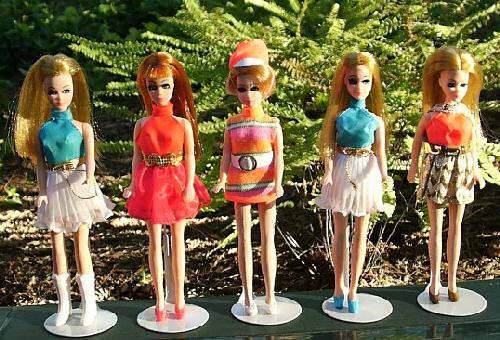 Finally, my childhood Penny Brite in her funky kitchenette, plus her fashions and her case can be seen at this link:
https://so-much-stuff.com/fashiondolls/Penny-Brite-saga.html