Meet my Infinity and keeping with the theme >
Posted by Taryn in FL on October 18, 2020, 4:13 pm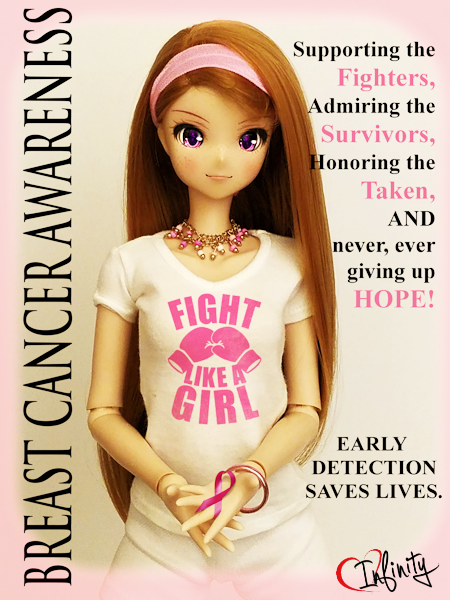 October is Breast Cancer Awareness Month...
Breast cancer awareness is a movement that aims to increase awareness and reduce the stigma linked to the symptoms and treatment of breast cancer.

Although breast cancer screening cannot prevent breast cancer, it can help find breast cancer early, when it is easier to treat. Talk to your doctor about breast cancer screening.

FACT: Each year in the United States, more than 245,000 women get breast cancer and more than 40,000 women die from the disease.

EARLY DETECTION SAVES LIVES!
PEACE, LOVE, AND LIGHT!!!

Infinity aka Finn is my 60 cm "BJD" doll.