DIORAMA TUESDAY AT SUWI'S PLACE... >>>>>>
Posted by Saucy Suwi on November 19, 2019, 8:40 am
Christmas Trees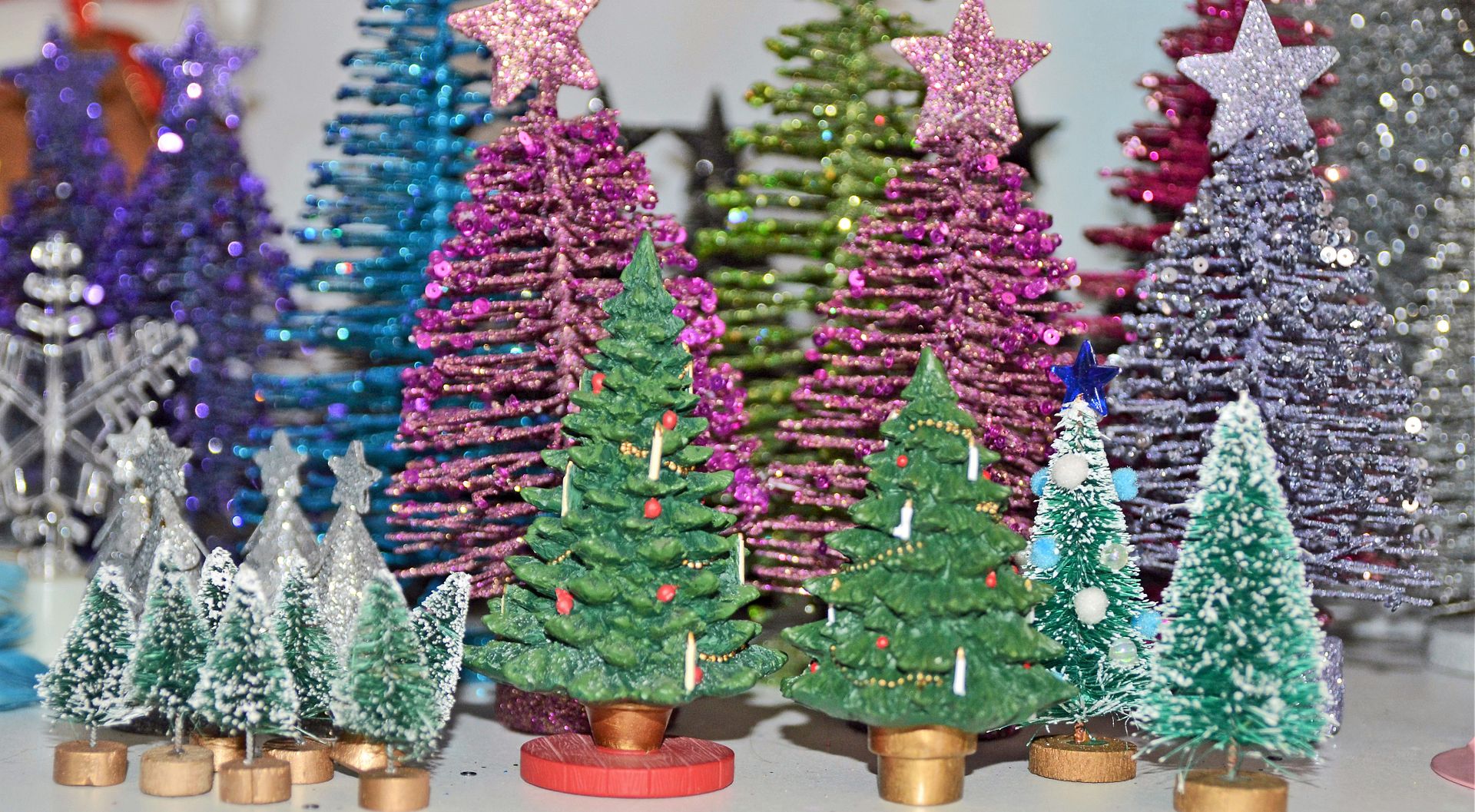 Christmas trees that will work for our dolls are as numerous as they are for humans. My glamorous assistants for this project are Jonnie and Briere.

Snow Covered Trees


The tiny trees are dollhouse trees middle sized are cake toppers and the larger trees are just shelf decorations.

Silver Trees



The little trees are for dinner party name places.

Fun Trees



These ones are already decorated.


Light up Trees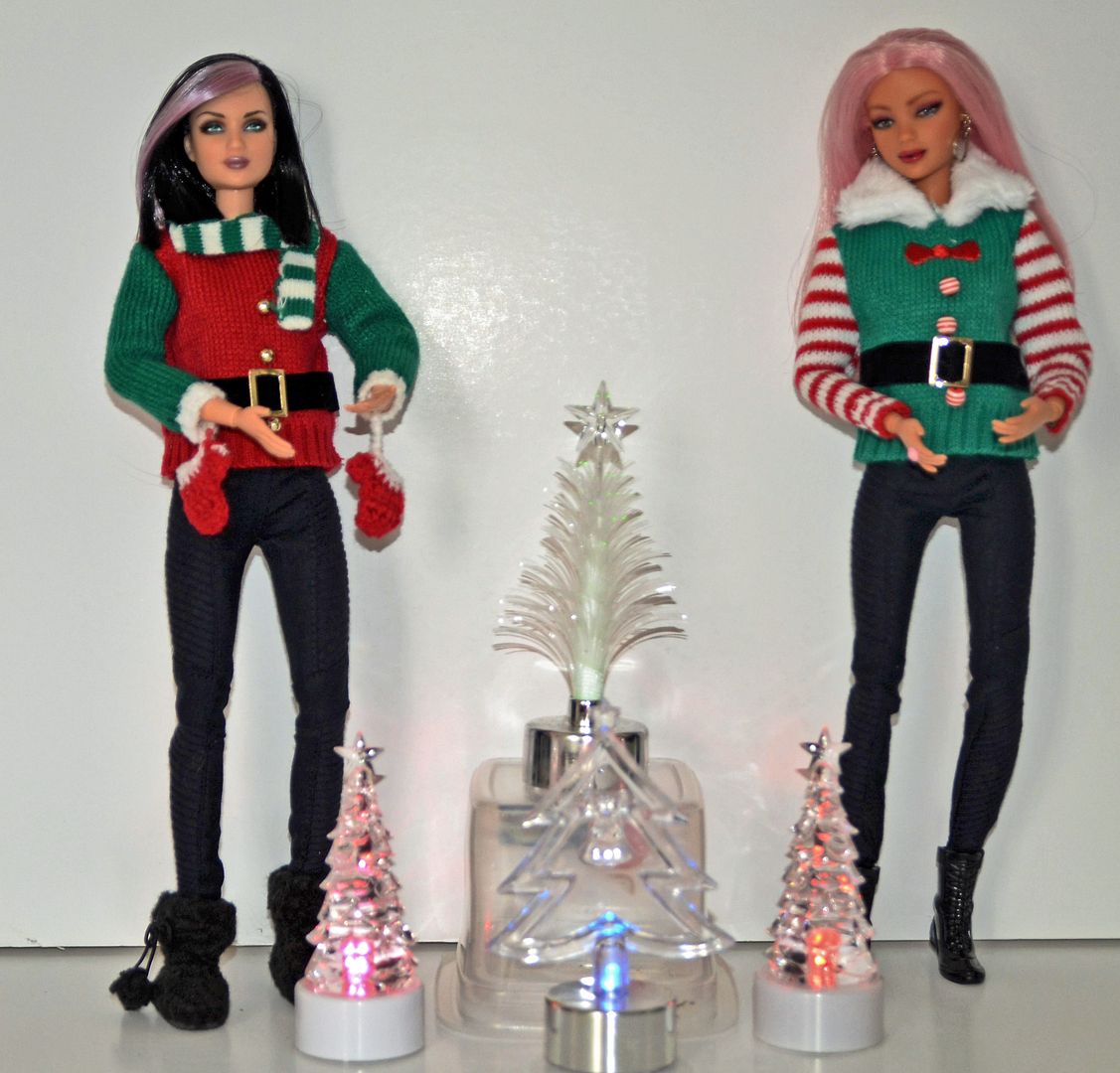 Great fun and good for mini dioramas.

More Trees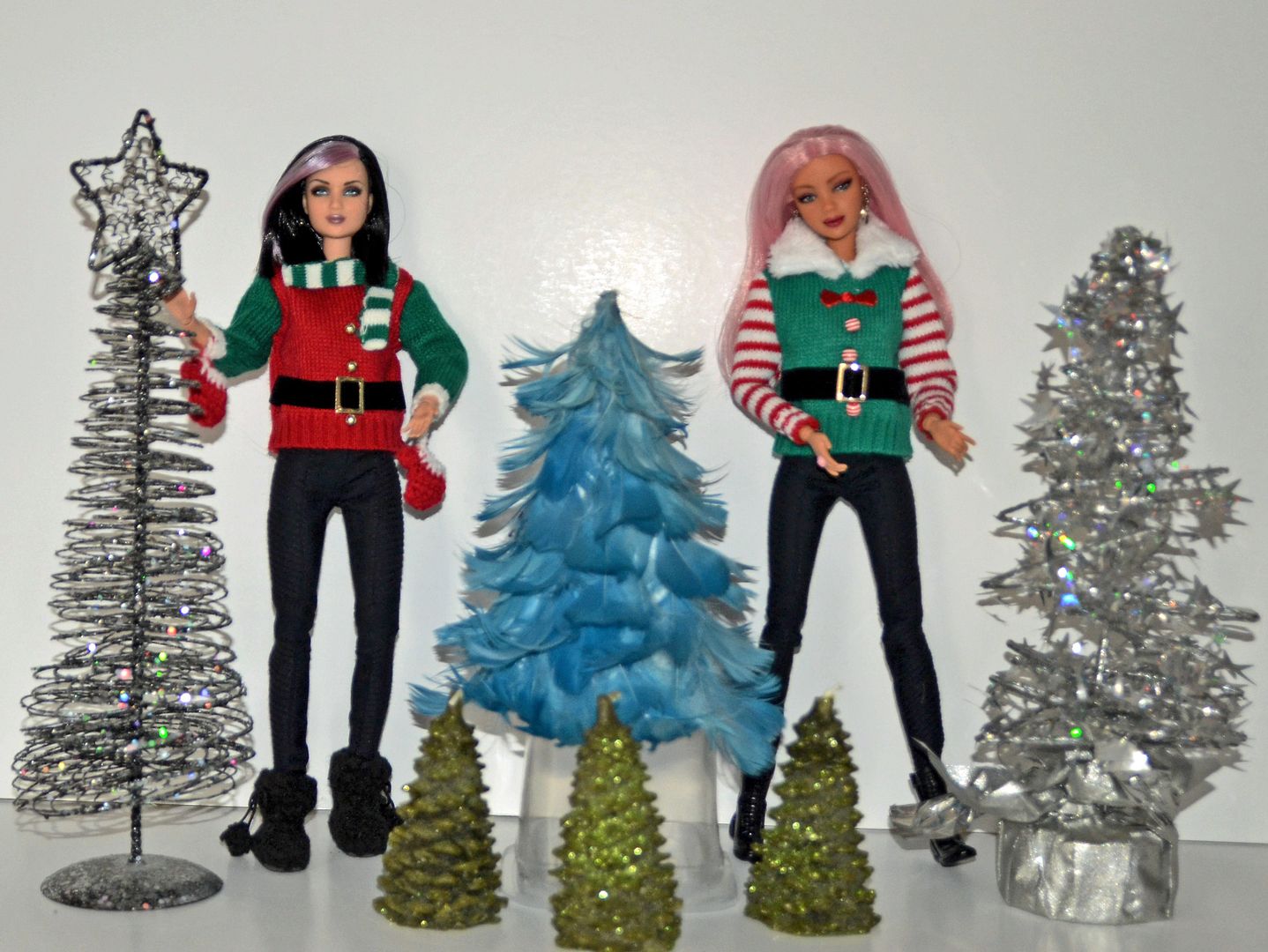 The green trees are candles.

Trees For Dressing


A Tree for All Occasions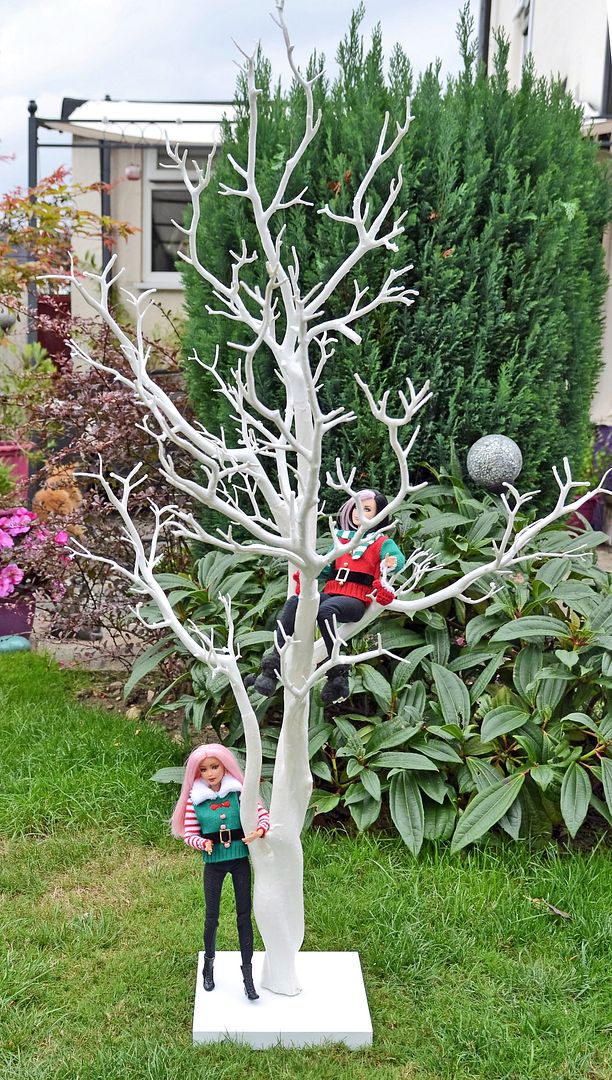 …………………………..

What To Use And Where To Find Decorations




Tree Toppers And Dangly Things

Finding a topper can be the hardest bit, think outside of the box and look for suitable ornaments. Mostly it's stars and angels, Jonnie has found and Angel topper that was a gift last year from an American friend on her head is a parcel bow. Icicles and stars can be fun but whatever you use remember they need to be lightweight as Briere demonstrates. The bubbles I found in the wrapping section, they have fun boxes and bows that can be made into gifts to go under your finished tree(s). The red and white decorations are from the 80's and would give that reto look hanging from the ceiling.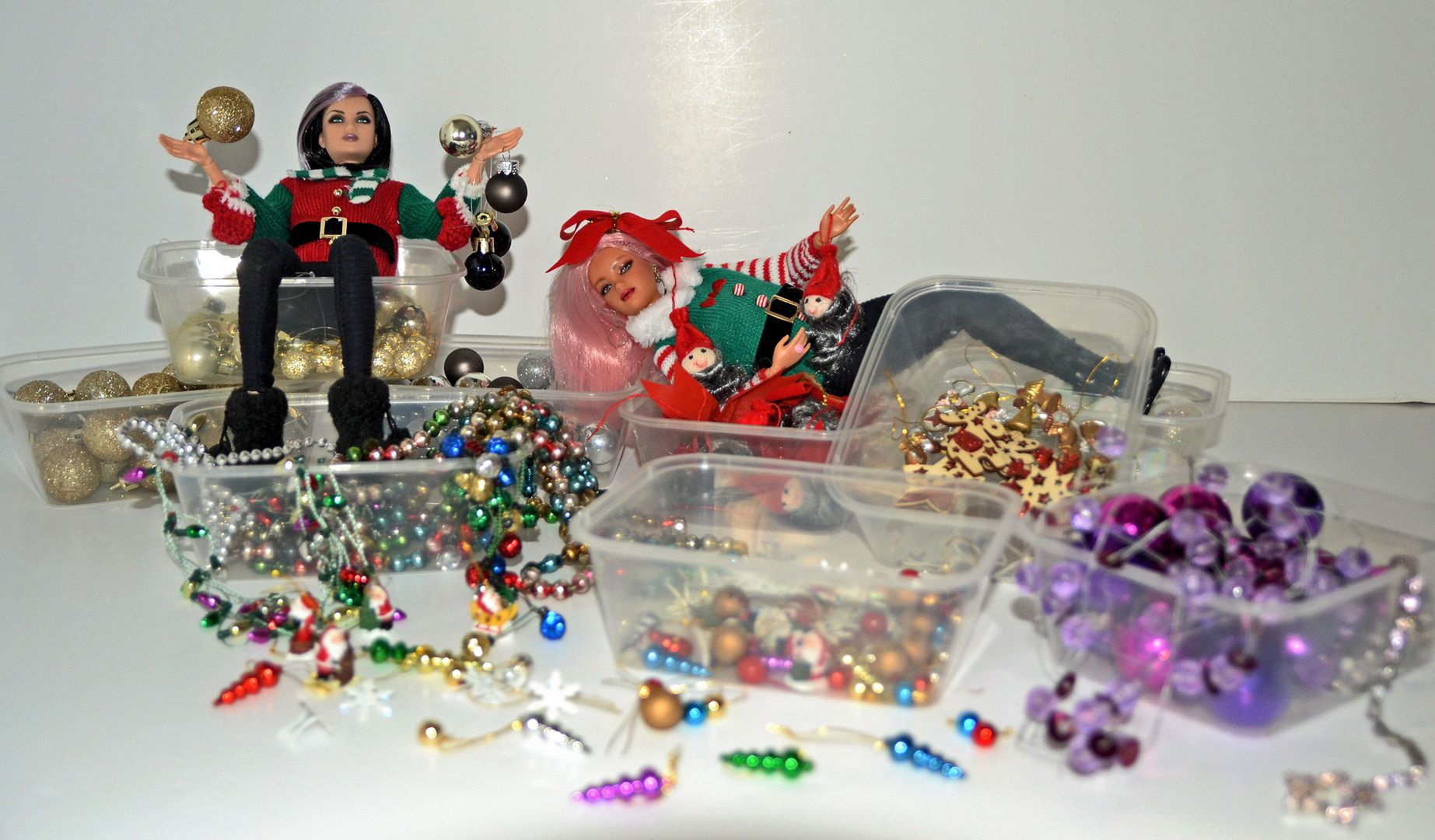 Look for Dollhouse Christmas decorations they will often work as they can be on the large size for dollhouses. Beading and items for decorating parcels will work well as will craft items for decorating cards.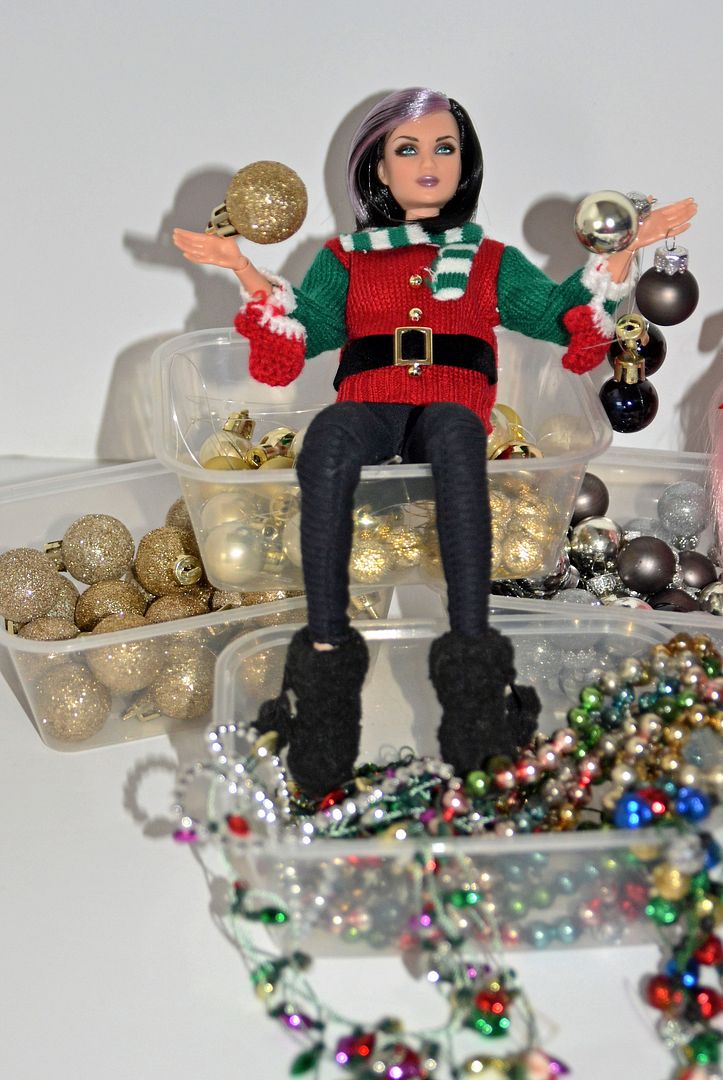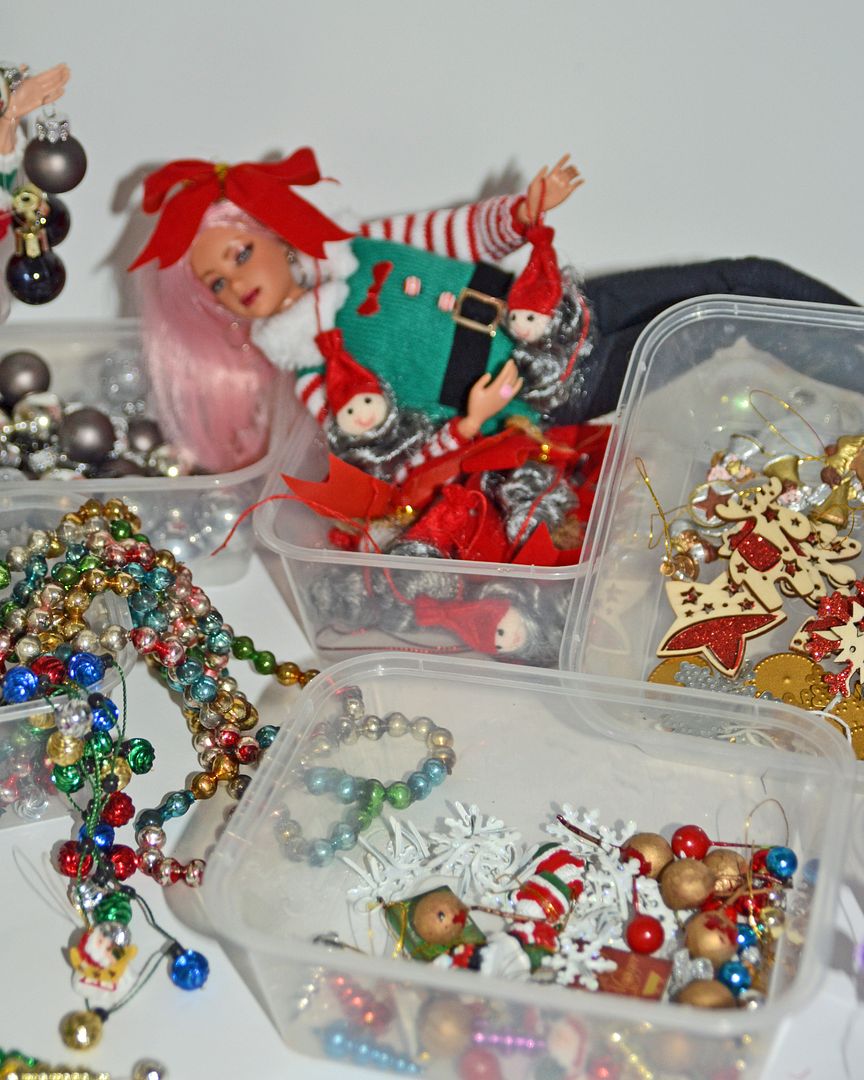 Tinsel, Chains And Lights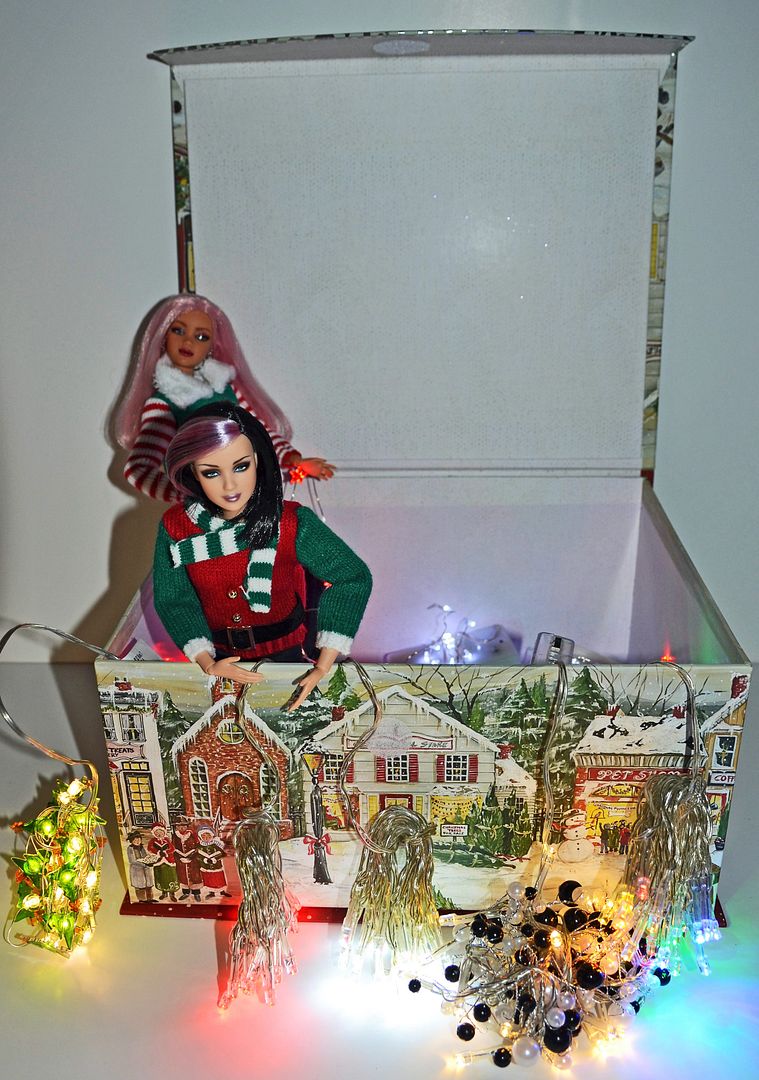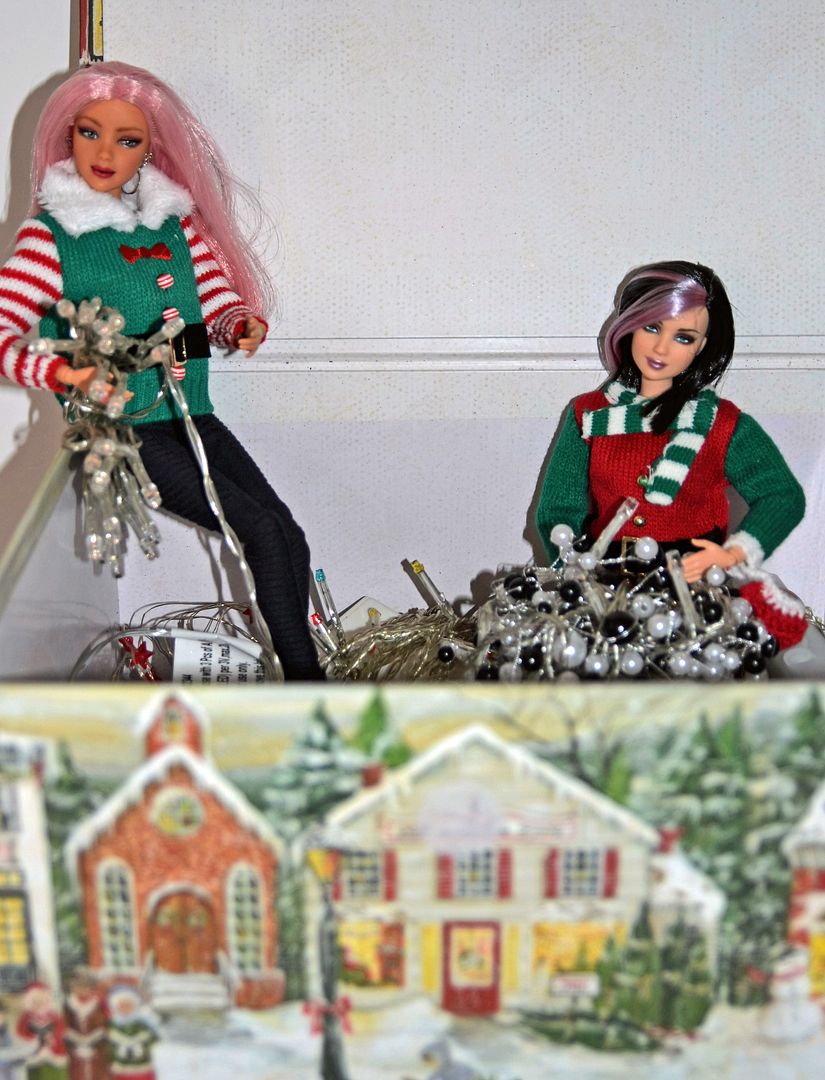 Light are two a penny these days and can be found anywhere that Christmas goodies are sold. These ones are all battery powered.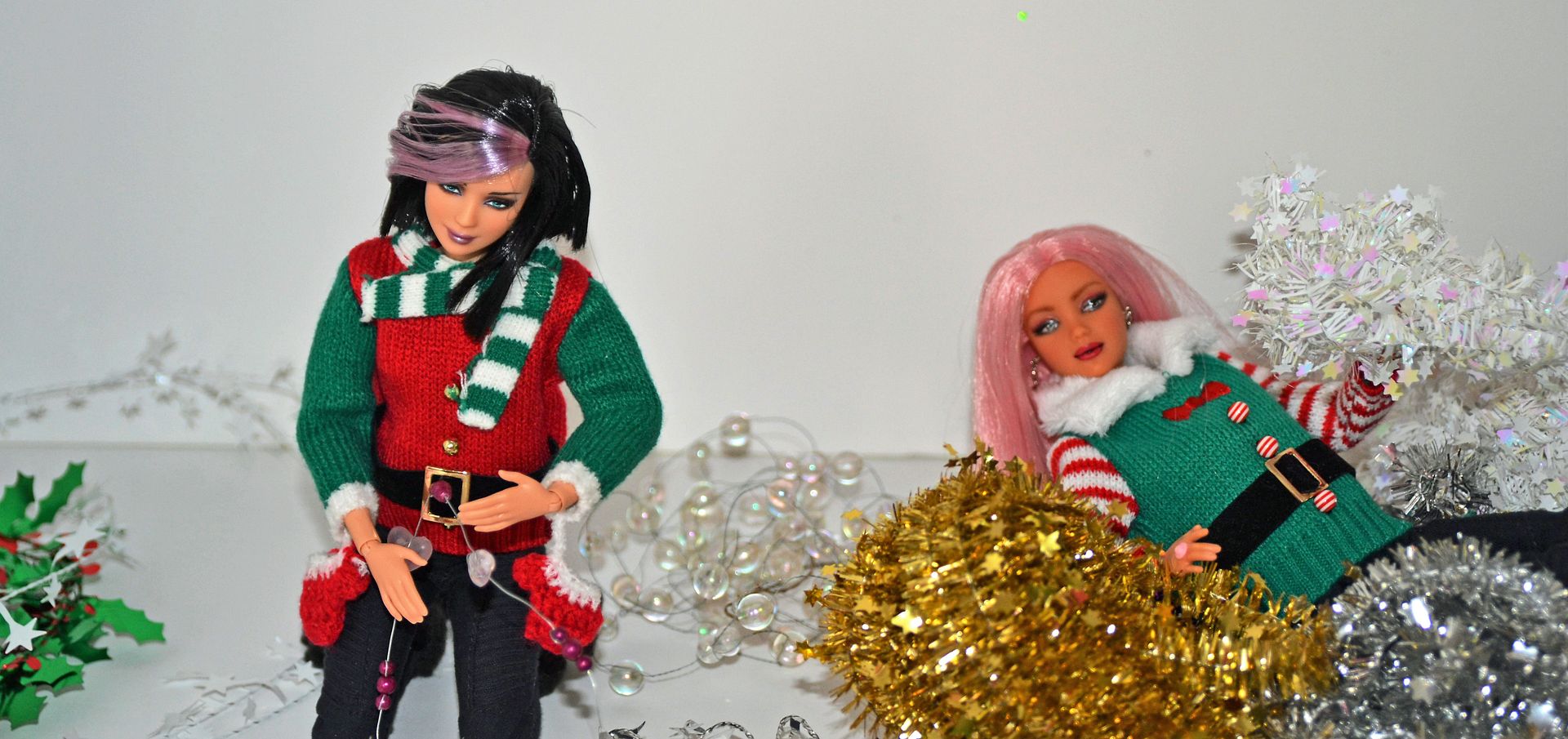 These girls are having way too much fun demonstrating all this. Mini wired tinsel, small strings of beads, pipe cleaners if it's small and sparkly it will most likely work!



..........................................................................



NEXT WEEK...

Onto the HOW TO'S and maybe the HOW NOT TO'S OF DECORATING FOR CHRISTMAS