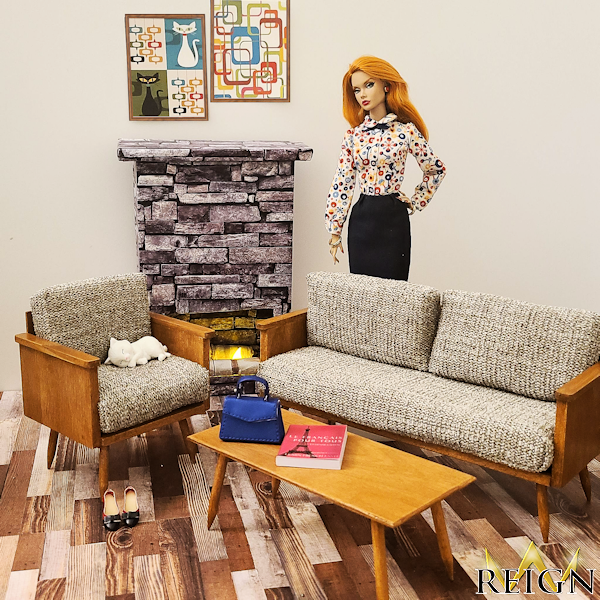 Aspen is starting to settle into her new place, and thanks to www.mini-chair.com, her new living room set is amazing. Perfect 1/6 scale sofa, coffee table, and armchair in a Mid Century Modern look. This is the same outstanding company that did my dining room chairs and table for Aspen too.
Great communication, packaged is amazing for shipping, and the prices can't be beaten for the workmanship that goes into each piece.
I will be ordering more. Check them out, I promise you will not be disappointed.
Let It Reign!
PS: This is unsponsored and not requested from the company. Just showing love and support for a small local business