I have started sorting out my Christmas 'stuff'
This required me to first move all my diorama/doll stuff in my dining room into the study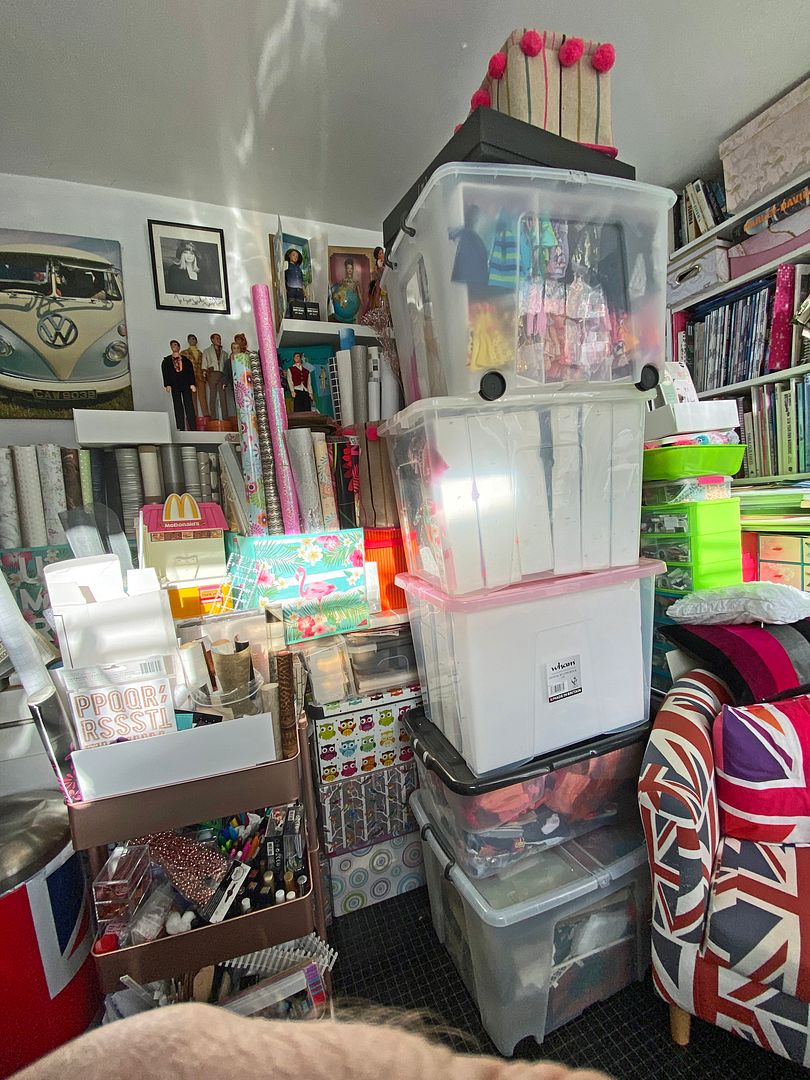 I have done a little decoration in the study already
Then it was time to bring all my Christmas stuff out of the loft....this is most but not all
At the same time I had to deal with a flood from my washing machine. It's a front loader and something got caught up in the seal around the door....A LOT OF WATER!!! My washing machine is in a cupboard where I store the cat food and litter ALL VERY WET!
Naturally the machine now decided that it would be funny to play up and not do as requested and keep pumping out water instead of drain and also would not let me open the door so I could remove the peice of cord that was messing things up!
A lot of towels required and once I had returned from my flu jab (another drama as I have a needle phobia) I did manage to get the door open and then drain the machine.
I put all the towels in the laundry basket and then puzzled over where to put it over night as the towels were so wet the water was running back onto the floor. In the end I dumped it in the garden. It was a cold night and in the morning the towels were frozen! LOL
So now it's back to working my way through my Christmas 'stuff'
Honeypot finds it all interesting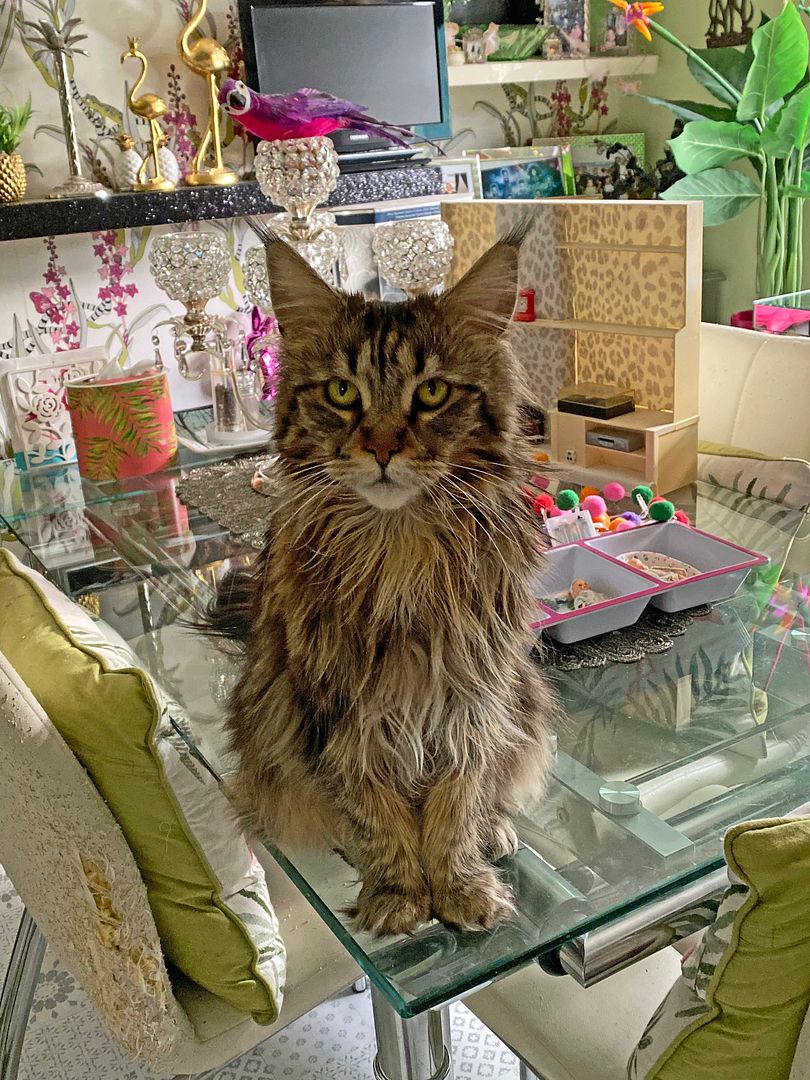 As it's so cold Perri and Jordan want to help me with my doll stuff in the study (this being the only area NOT covered in doll junk!