Why do I have to change things? I was plodding along working my way around my diorama room...even thinking I could start up my story again. Then *PING* I get this stupid idea that my hospital neeeeeds an A&E department! Just because I have an ambulance! So then it's where can it go? Well somewhere near the hospital would be good I think? OK, so the hotel is next to the hospital with a restaurant on the ground floor. Above is the hairdressers and next floor up the swimming pool.
Sooo, if I move the restaurant up to where the hairdressers is and move the hairdressers over to an empty space in another area then A&E will fit into the ground floor next to the main entrance, cafe and consulting room in the hospital.
You still with me?
Thing is when moving dio's the walls and lighting/ceiling need to change too so now I'm left with a right pickle!
Pic 1. New un-used area now for new hairdressers
Pic 2. Kitchen parts from the flat ABOVE the new area that has also been pulled out.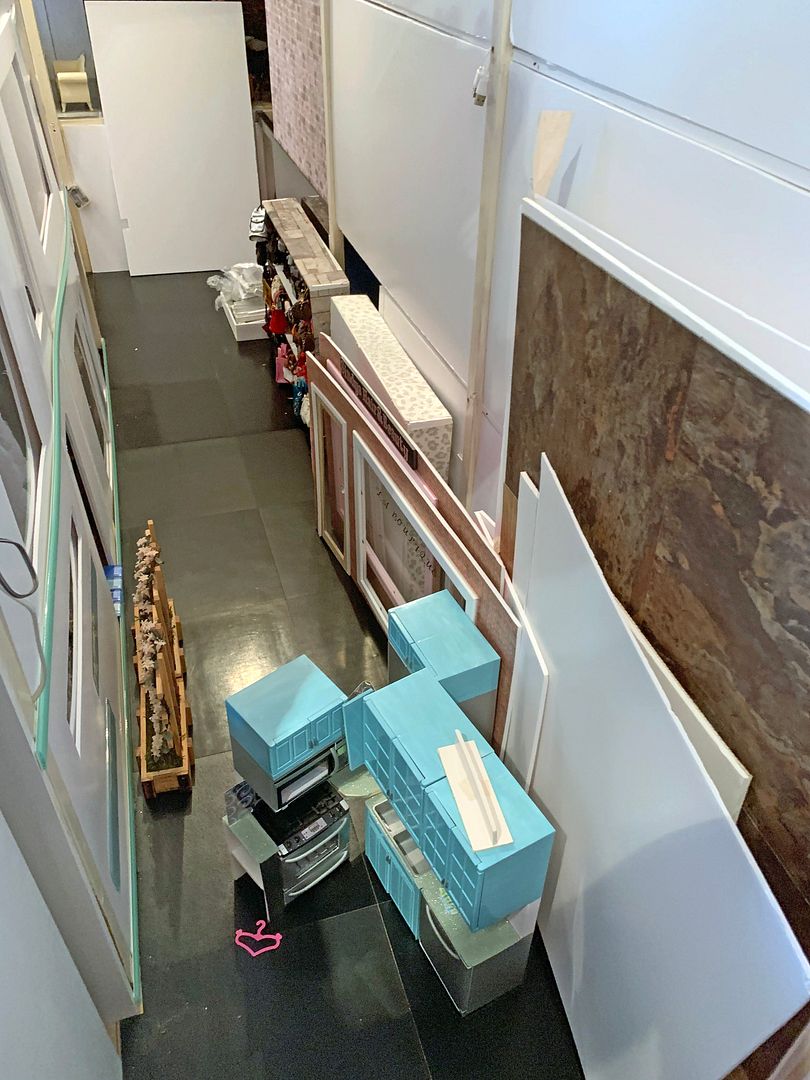 Pic 3. Hairdressers and 'stuff' waiting to go in new hairdressers.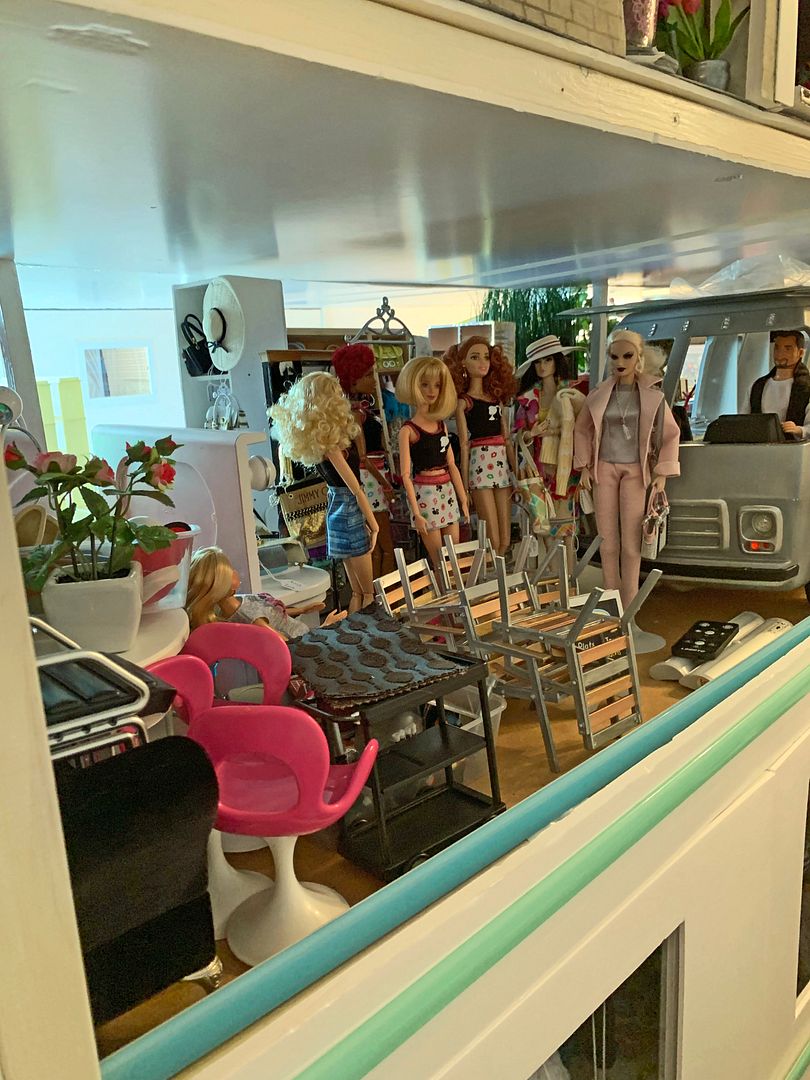 Pic 4. The other side of pic 3 mess awaiting a home.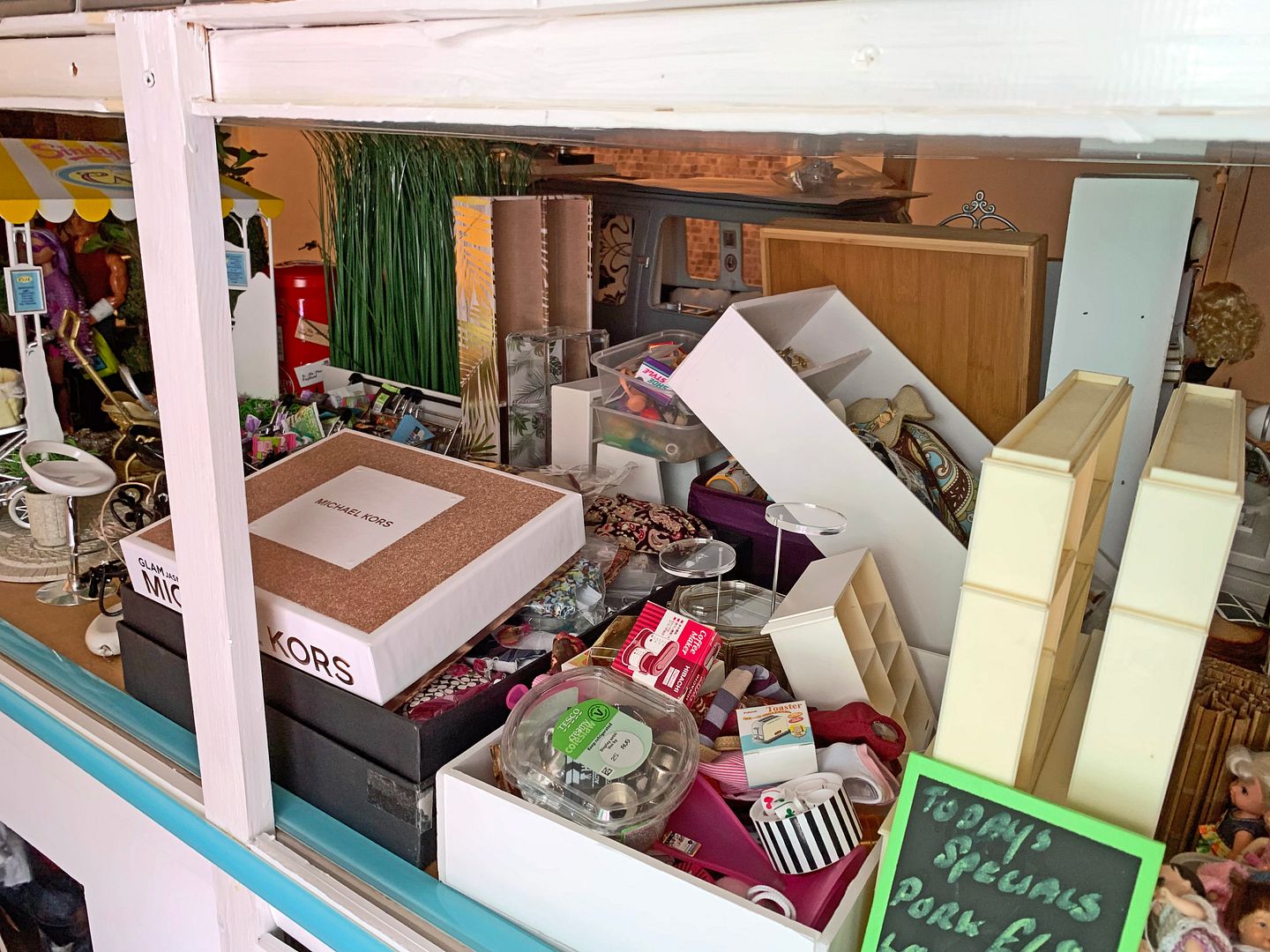 Pic 5. What's left of the pool area and where the hairdressers used to be.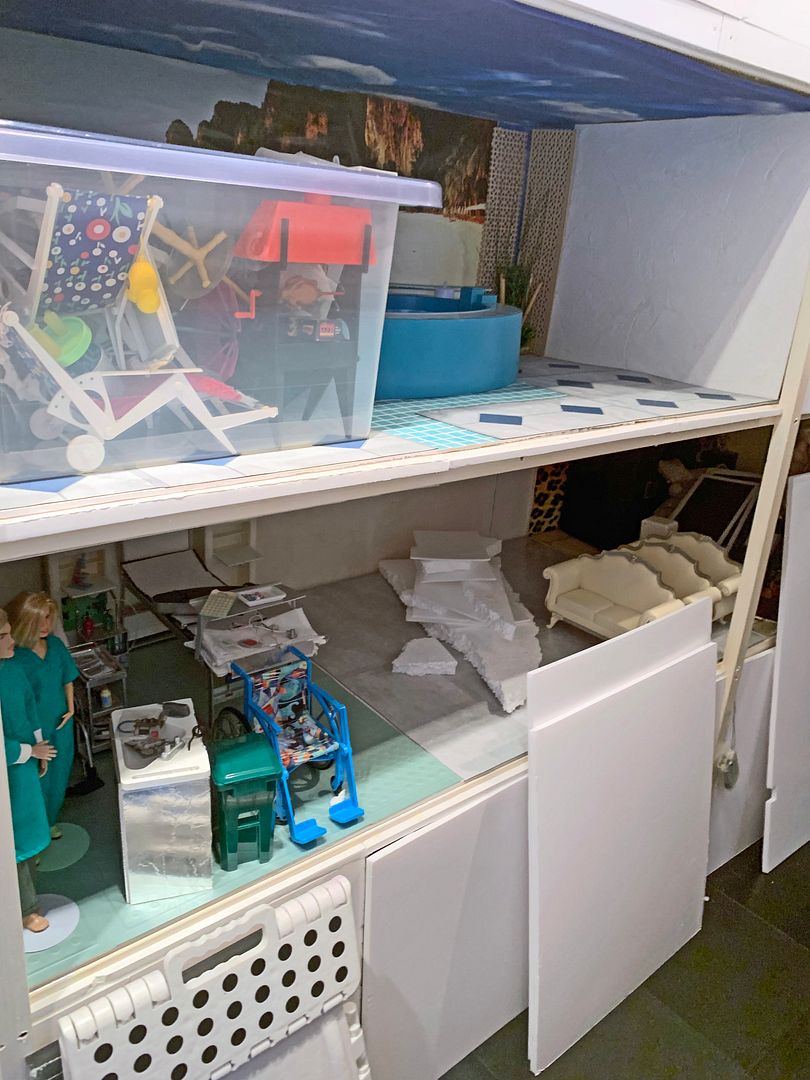 See I said I made a little bit of a mess!!!!!