As always there's a story.
When I was little about 8 or nine mum would take me to Cornwall in the summer to visit 'Auntie Doris ans Uncle Cyril. My mum was evacuated to them in WW2. Sometimes were stayed in a B&B in Perranporth near where mum was evacuated to in St Agnes.
So anyway when there mum would take me to a newsagents where they sold Pippa dolls and this is where I purchased my dolls, clothes and furniture.
Sadly when my dad gave all my Barbie stuff away most of my Pippa stuff went too! I did find one doll and a couple of outfits but that was all!
Over the years I have picked up a few bit's and bobs but I'm still sad that the rest has gone...but will never be forgotten.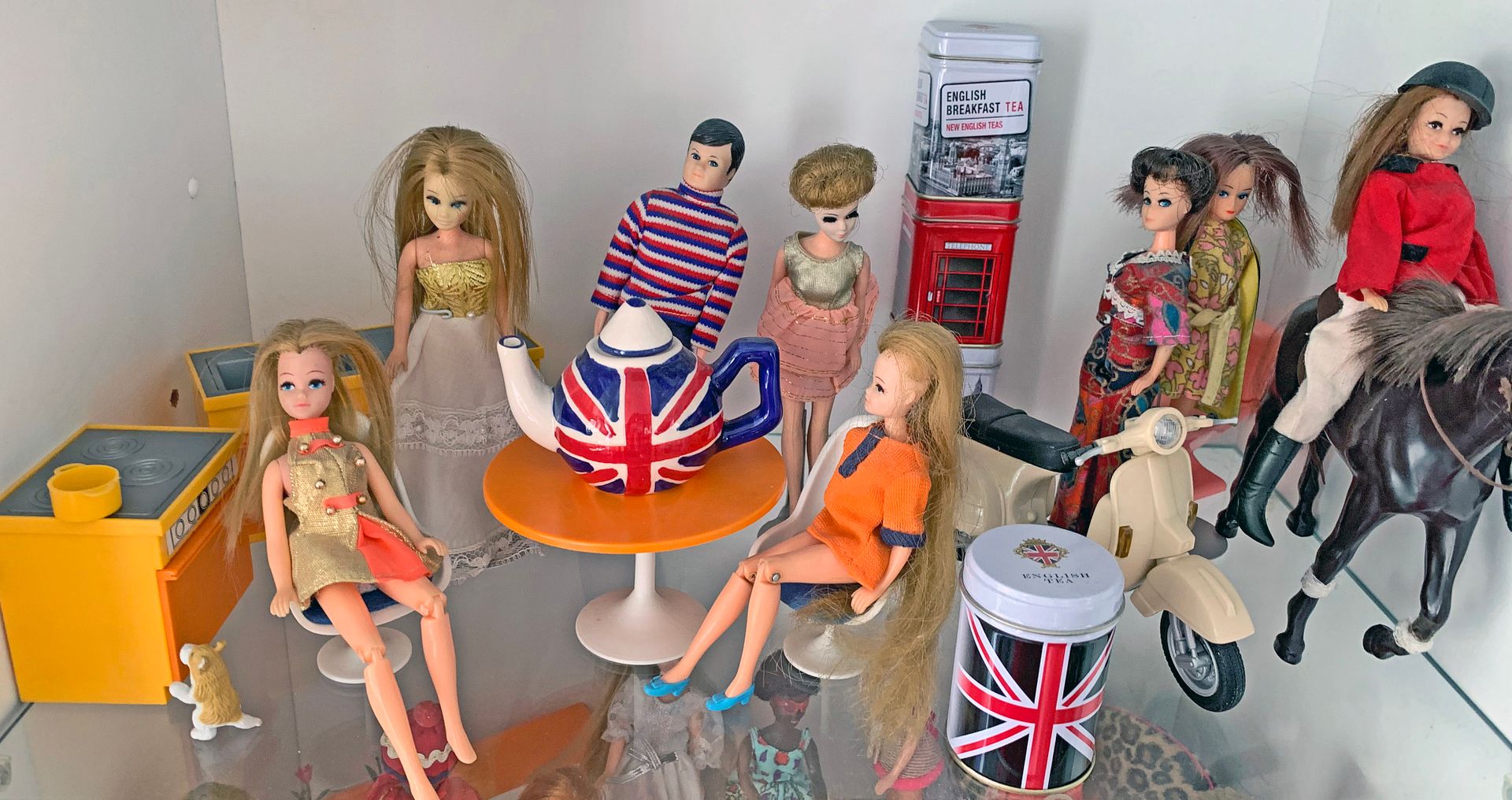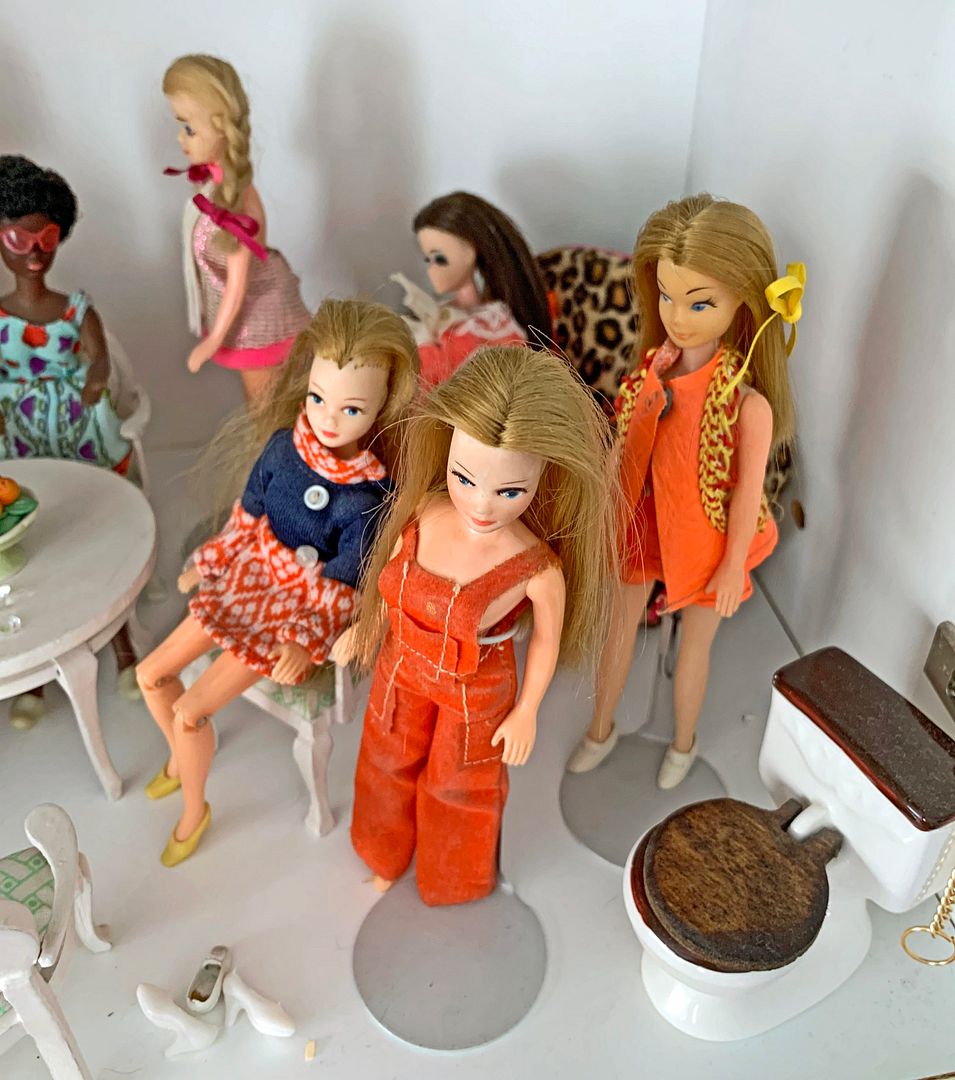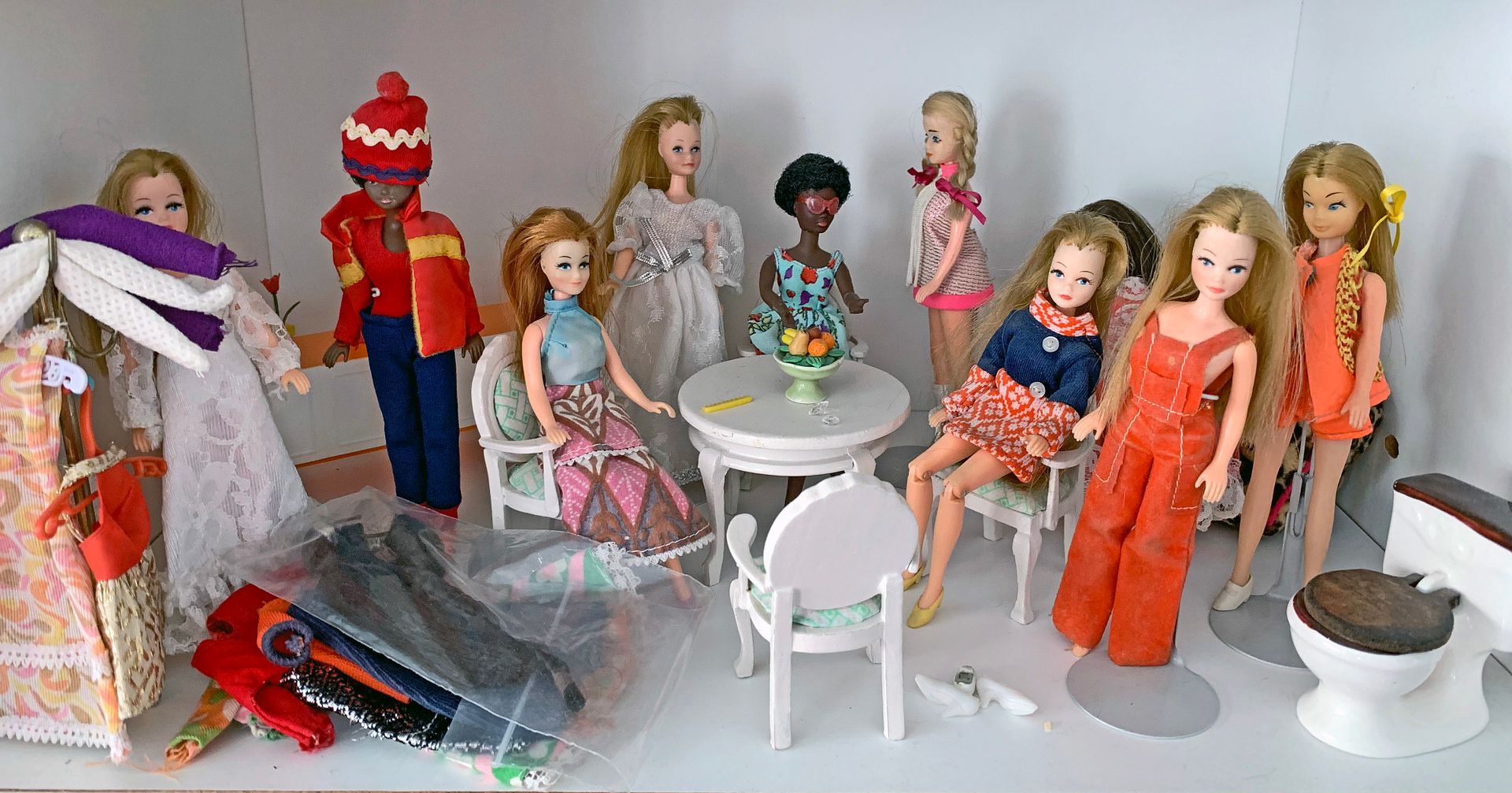 The doll at the back with the plats is my childhood doll