I rarely make a one-off model from scratch. I do spend some time getting printed models 'up to scratch' but that's not the same thing.
Here are 2 models I have made from scratch. The '1921 Class' battlecruiser was started in 1972 and completed in 2014. It's mainly made from wood (lime), except the turrets and other fittings which were either bought in or cast at home using a commercial turret as a 'master'. The directors were scavenged from an Esci KGV kit.
This second image is the SS Mantola - sunk in 1917. I made this for my wife as her paternal grand parents were on the ship en route to India at the time. Happily they survived and continued their journey on another steamer.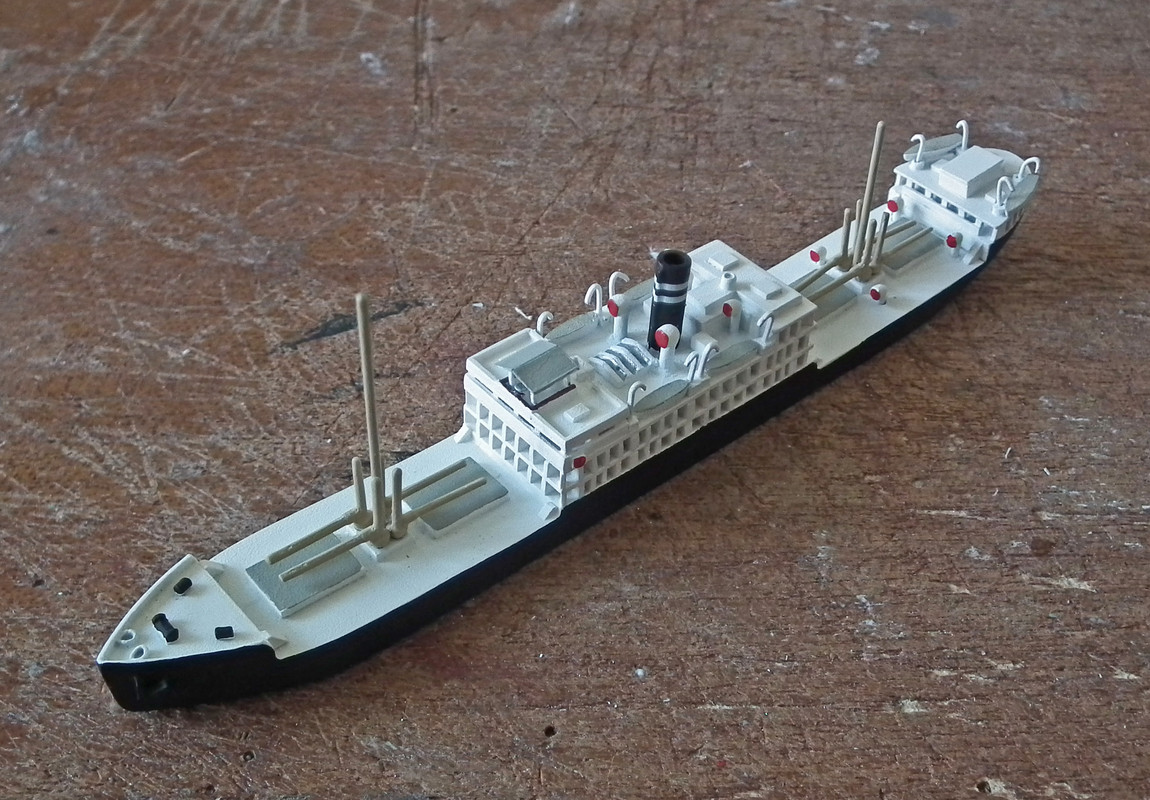 The bulk of the model was made from plastic card and the vents, boats and derricks made from plastic and cast in white metal.
Previous Message

Excellent work Paul; I wouldn't even attempt the rigging.
Otherwise looks like the activity of scratch-building for one's own collection has died out!