In 1955 when I was 9 years old Revell released a plastic kit, in approximately 1:400 scale, of the Matson freighter HAWAIIAN PILOT. I immediately fell in love with it, probably because of the romantic box art.
old

Recently I saw that art on the internet and 66 years later decided to try to recreate that model in 1250 scale. I will be posting a Feature Article next year on this build, but here's a preview.
I decided to use as the basis for the model a C-3 model from Shapeways.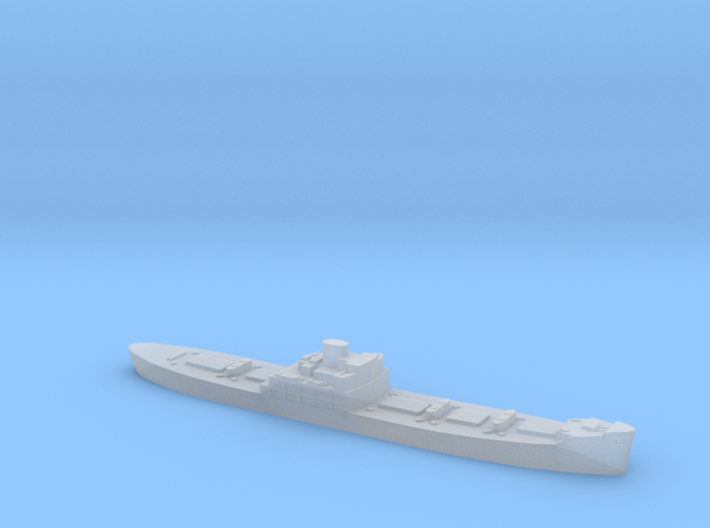 The transformation required a lot of work but here's the finished product, which I completed a few days ago.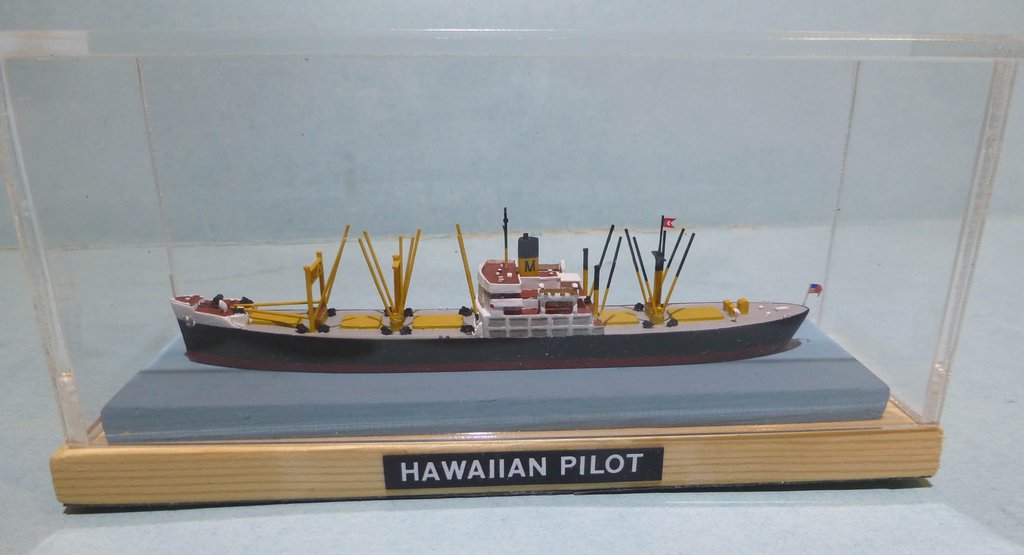 I'm very happy with the result. I hope that this holiday season, each of you can enjoy some warm memory from your childhood too.