Baked Herbed Salmon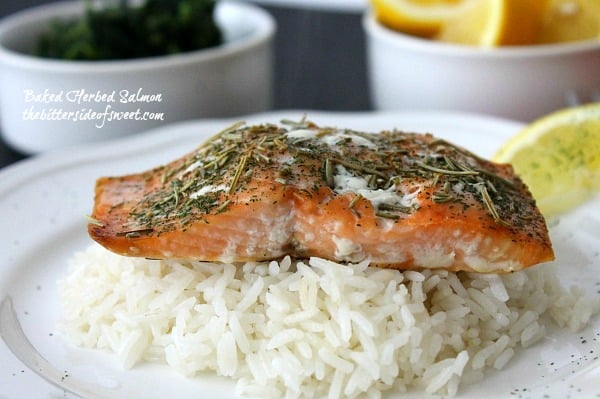 Author: Nancy Piran
Recipe type: dinner
Prep time: 5 min
Cook time: 20 min
Total time: 25 min
Serves: 4
Easy salmon topped with a few herbs and baked to make a simple easy dinner.
Ingredients
4 salmon fillets, thawed according to packaging
1 teaspoon dried dill weed
1 teaspoon dried rosemary
½ teaspoon dried parsley
½ teaspoon salt
¼ teaspoon pepper
lemon
Instructions
1.Preheat oven to 400 degrees. Prepare cookie sheet by lining with parchment paper or aluminum foil.
2.Mix dill weed, rosemary, parsley, salt and pepper together in a little bowl.
3.Place salmon on cookie sheet.
4.Sprinkle each salmon with herbs.
5.Bake for 20 minutes or until internal temperature of the salmon reaches 145 degrees.
6.Top with lemon juice and serve with favorite sides! ENJOY!