SENECA-CAYUGA NATION FORUM
[ Post Your Opinion | A Seneca-Cayuga related site ]
This is a message board for Seneca-Cayuga Nation members ONLY. Requests that do not include the Tribal member's name and roll number will be ignored. Submit request for a Username and Password to:
seneca_cayuga@hotmail.com

seneca_cayuga@hotmail.com<>
You can always find this web page at:
http://www.members.boardhost.com/tribal-forum/




This forum supports:
The Native American Rights Fund (NARF)
http://www.narf.org/about/about_whatwedo.htmlThe Electronic Frontier Foundation
http://www.eff.org/Privacy/Anonymity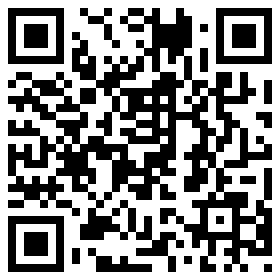 Refresh for current Oklahoma time: 6/17/2018, 9:25 pm
And all other terms as described below.

Message Board Disclaimer:

The posts to this message board are the sole opinions of the individuals providing them. The messages do not represent the opinion of the administrator nor does the administrator take any responsibility for them. The message board merely presents this data as is, without any warranty of any kind, expressed or implied, and is not liable for its accuracy, mistakes, errors, or omissions of any kind, nor for any loss or damage caused by a user's reliance on the contents of the posts. It is merely a forum where opinions may be expressed. Nothing is being sold or offered for sale. Should there be any trademarks or copyrights mentioned on this message board, they belong to their respective owners and are in no way connected to this message board or web site. All Boardhost Usage terms apply.

Indemnification: User agrees to indemnify and hold harmless board Administrator from any loss, liability, cost, damage or suit (including attorneys' fees) for breach of this agreement, copyright violation, libel, slander, misuse of data, errors or omissions, or any other legal theory, to the proportionate extent caused by or contributed to by any act or omission of user, in whole or in part, including without limitation any and all such claims brought by user or any third party or lawsuit. Board Administrator is not responsible for and is not liable for any loss of data or loss of access to data for any reason. Board Administrator is not responsible for and is not liable for any unauthorized use.

Copyrights: "Fair Use" doctrine cited. All posts are copyright original owner or posting user and are posted here under the "fair use" rules for educational and discussion purposes only and are not to be used for commercial purposes. Posting user agrees to indemnify Administrator for any copyright claim on original works. If you attempt to promote your business or web site on this board, the message will be removed and you will be banned from further posting ę 1991-2011 tribal-forum@operamail.com

Hosted for FREE by Boardhost.
Create your own free message board!