Ja, the attention to detail and symmetry is especially striking.
In out recent pamphlet ("Geographical distribution of genetic character traits...") we summarized what seems apparent from the habitancy map.
* The origin of the P trait everywhere was ultimately NP types
* Non-sanguinity had an origin in the Middle East late during the Out of Africa (OOA) migrations (see map below)
* The Demonstrative NPA+ areas around the Mediterranean also arose late during the OOA migrations, as a result of the interbreeding of NA types with PA and/or NP types
* Individuals with the A trait (A, PA, NA, NPA) are gradually displacing habitancies where non-aggressive N and NP types were formerly present.
So, the Egypt of today is likely quite different. I wouldn't be surprised if it were to be shown that two millennia ago, there were quite a few NP types in North Africa.
Origin of non-sanguinity: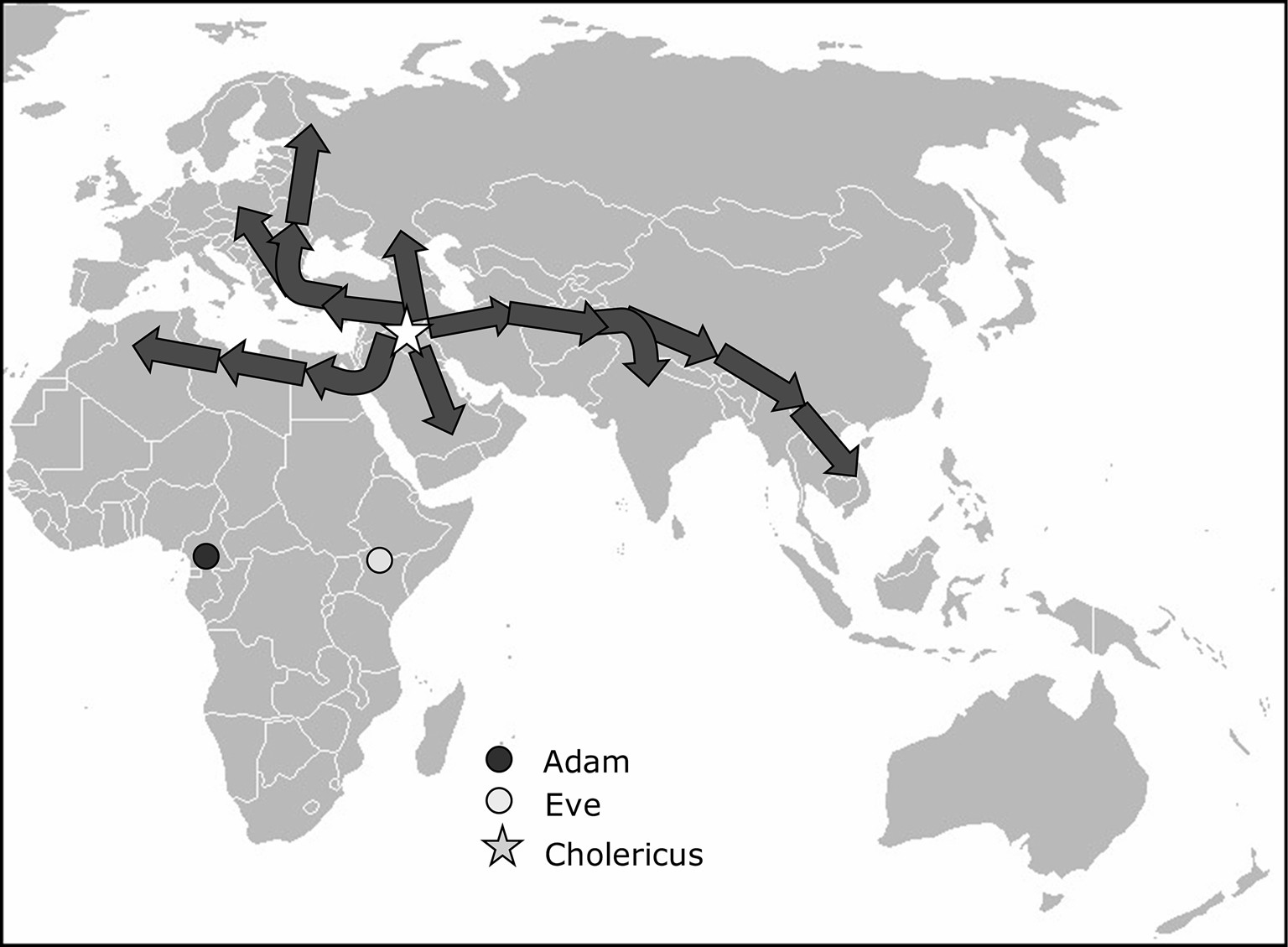 From the Genographic web site: