Well, Paolo Sorrentino is one of the most acclaimed directors in Europe these days, and this is his breakout film. (THE GREAT BEAUTY would win him an Oscar for Best Foreign Film in 2014, and some contend that his followup, YOUTH, was actually better.) His current release, not yet scheduled for release in America, is a two-part bio-pic about controversial Italian prime minister Silvio Berlusoconi, entitled LORO 1 and LORO 2.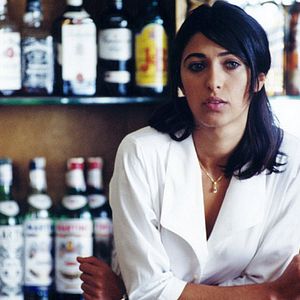 Olivia Magnani seems to have had her best role here in THE CONSEQUENCES OF LOVE; after declining success and lesser quality films, she took an eight-year hiatus from the screen, appearing last year in a small part in Ridley Scott's ALL THE MONEY IN THE WORLD. Her grandmother's world stardom did not begin until her early 40s, so perhaps there is still time for Olivia to get back in the game...
As for Matthias' somewhat ponderous description, perhaps it's best to say that Sorrentino is one of those total auteurists who writes and directs his feature films, and he definitely brought a lot to a "dark romantic melodrama"--maybe something tighter and more focused than where he has gone since. But in a cinematic subworld that hungers for the total auteur, he has gotten more praise for making more ambitious (but also more ambiguous) films in this past decade. That said, I'm very curious to see the Berlusconi films...