You may remember a post here in January 2017 that provoked a response from Alan Rode, who works directly with Eddie, something I've not done since 2014. Behind the scenes of that incident, there was communication between Eddie and myself which made it clear to me that Eddie was adamantly uninterested in moving in the direction of showing "social outcry" noirs.
Eddie's more recent views on the election of Donald Trump can be read in his introductory remarks to NC SF #16, as printed in the festival program this past January. They are viscerally negative in nature. That document is not online, and I currently am away from home and without access to the exact wording, so you will have to take my word for it that the remarks, while stopping short of using the word "resistance," went beyond mere opposition all the way to active revulsion and suggested that we should all take actions to survive what he and millions of other Americans see as a clear and present danger.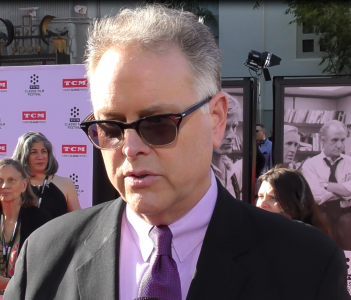 I admit to you that I have no knowledge of Eddie joining the "resistance," a word that seems to have set you on fire. However, given the tone he used with me in that set of direct exchanges in early 2017, and from discussions I've had with others (lurkers here as well as various levels of FNF insiders), there is virtually universal surprise at this development. They felt that my "bully pulpit" tactics would doom those films from making an appearance in an FNF event for the foreseeable future.
Now it could be that Eddie simply sees these films as being good and entertaining. Yes, TRY AND GET ME: clearly one the great "date movies" of all time. It is clear from the fact that they are in the Brattle schedule that Eddie has come around in his own way to the notion that these films need to be seen now--a notion that I clearly agree with.
And the fact that he "hand-picked" (there's that verb again...) not one but two of these films for inclusion in the inaugural NC Boston indicates to me that this is not merely a coincidence. YMMV, of course.
I am addressing and commenting to anyone who happens to access this board. Given that the charter of this board was established ca. 2000 by an original owner who has long since abandoned it and left it to those of us who are willing to pay for it to continue, I think we can all decide exactly what we want to write here, since only a precious few of us have the access to do so. If you look back at the other "political" content that has appeared on this board, you'll see that I did not initiate that, and that my advocacy for the films of Blacklist victims has been strong and ongoing from the outset--mostly in contexts that have nothing to do with Eddie's screening choices. As I see it, those who are offended by my escalation of that in response to the current situation in the USA have three options: ignore it, counter it, or abandon the board because they find me toxic and unpalatable.
I also know that while there are few of us here, there are many who lurk, and the number of those folks might surprise you. Many of our items here get picked up a few days later in other forums, so while we are certainly obscure, we are not unknown.
So to answer your question directly, I see no reason that we should not have political content here from time to time. I think that when (if?) you calm down, you'll see that such content remains a very low percentage of what is posted here. I see no reason to enforce a "gag rule" on anyone. I think you also know the vast majority of my posts have no political content whatsoever.
As I said, I commend Eddie for showing FORCE OF EVIL and TRY AND GET ME. I look forward to him doing so on a regular basis, especially in the present time frame. They are great films with continuing social significance and they speak "truth to power" (apologies in advance if this phrase dismays or offends you). IMO, they need to be seen now, particularly by those in Eddie's audience stream who've not previously seen them. And there are other such films, of course--several of which I took great pains to discuss in an earlier post in this thread--which, I am forced to point out, is the only post in the downstream response portion of it that actually talked about film noir.
In conclusion, let me be proactive here and directly answer a question that, based on the tone and scope of your current inquiry, seems likely to be next on your list...
--Yes, I have stopped beating my wife. :-)
PS: Shocking proof in the above image that Donald Trump is actually Maurice Chevalier...