Re: Trying to get info on my LC Smith
Posted by David Williamson
on March 21, 2012, 3:00 pm, in reply to "Trying to get info on my LC Smith"
174.49.147.138
Patrick, your gun is an L.C. Smith hammer gun from 1900. It is an F Grade which was the lowest priced hammer gun made. It is referred to as a 3 pin 1 screw lock. It is a back action lock meaning the mainspring is behind the action (tumber/hammers) This 3 pin lock was made from sometime in 1899 to sometime in 1906 (s/n 149999) when a change was made in the lock design to now a 2 pin 1 screw lock.
The hammers on your are the Type III or "C" style.
The price of your F grade hammer gun in 1906 with Royal Steel barrels was $20.00, Best English Stub Twist, $23.00 and Good Damascus, $25.00.

The date you see is a patent date and is covers both the top lever for opening the gun and a joint check. Your gun does not have the joint check for this year of 1900.
http://www.google.com/patents/US274435?printsec=drawing#v=onepage&q&f=false

Your gun should look like the middle one.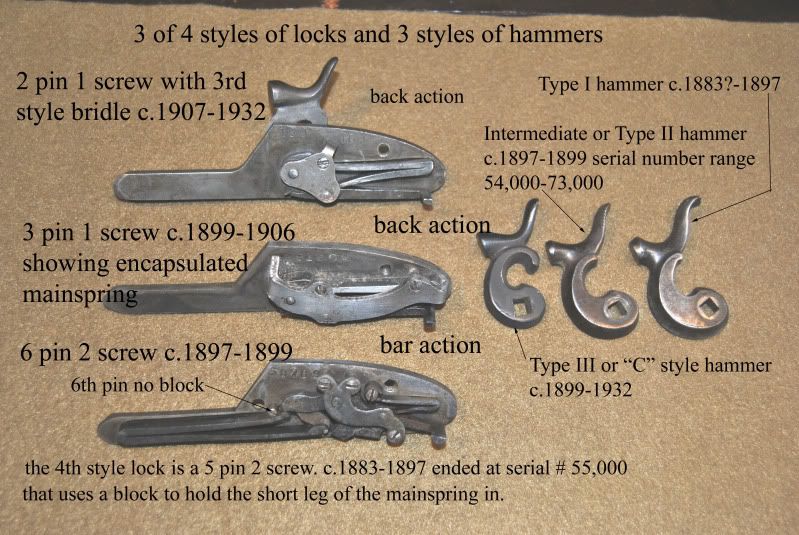 And the bottom one.

---