Photos of the wreck: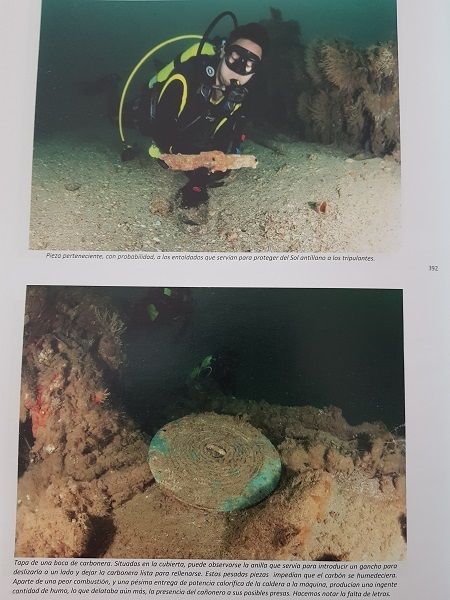 3D views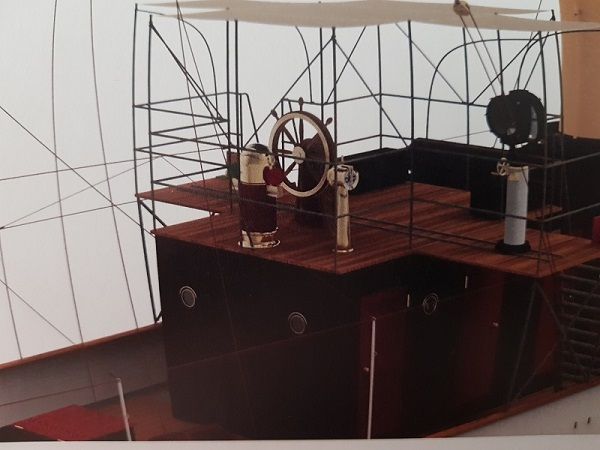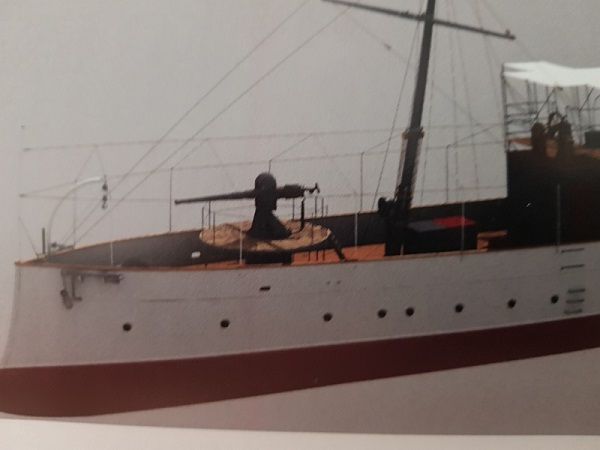 Photos & text: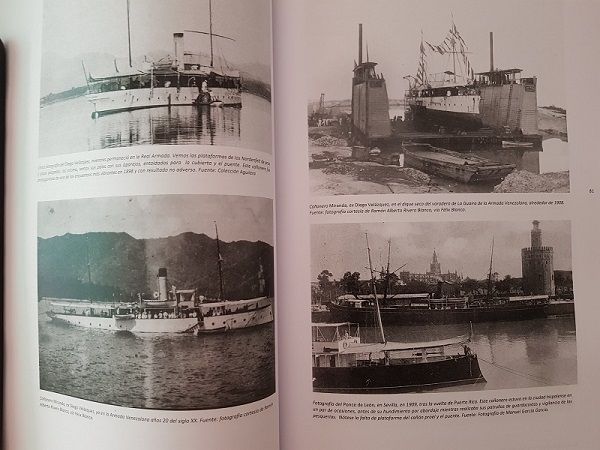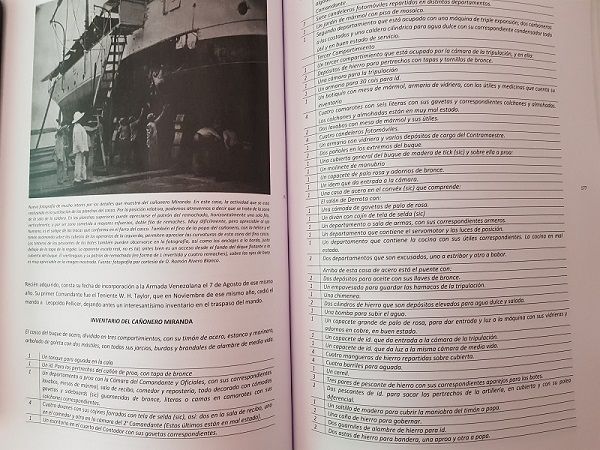 Now, the ships related in the book are:
Pizarro, Hernan Cortes, Vasco Nuñez de Balboa, Diego Velázquez, Ponde de León, Sandoval
and
Alvarado
. The book posses few more than 400 pages, and is more technically than History focused. This is because I wrote another book earlier talking about History of the whole gunboats involved in Cuba and Puerto Rico between 1895 and 1898. The title, translated,
is Scots in the Armada. The gunboats of Glasgow
. I am the author, editor draughtman and everything. It is a short run book and when sold, will be extremely difficultot reprint,due to costs.Inside as told: nearly 80 plans, nearly 80 3D views in color, more than 100 photos B&W, and the wreck pics in color, as seen.
The pics are of the print test, and I hope to have it for sell in two or three weeks. Even before is posible. The price is not yet completly stablished, but will be about 60 € plus shipping. I promise to find the best and lest costly, albeit sure and certified, mail way.
The curved appearance of some of the pics are due to the own weight of the book. Hope you like what you see.
I would like to thank in the most emphatic way the superb kindness of the webmaster, Mr Steve Backer, for the chance of showing all of you my work.
Regards,
Santiago Caro
PD: any editor inquiry is welcome