I remember you telling me that. I tried telling that to Holly when she was trying to adjust the color on the scanned image of one and a few other people and getting the "You are crazy" look.
So I just use their explanation as shifting. It really doesn't matter, because they don't make good "color" images in any case.
I assumed the IR film was intended for night/low-light conditions. But, many of the images taken with this film appear to have been taken in daylight.
I know of a group of images (not sure they were made from the same negatives) of USS BRAINE (DD-630) that are available in 80-G as grayscale B&W prints and as "Red" transparencies in 80-GK. Scans of the 80-G prints are a lot better for details than images made from the "Red Transparencies".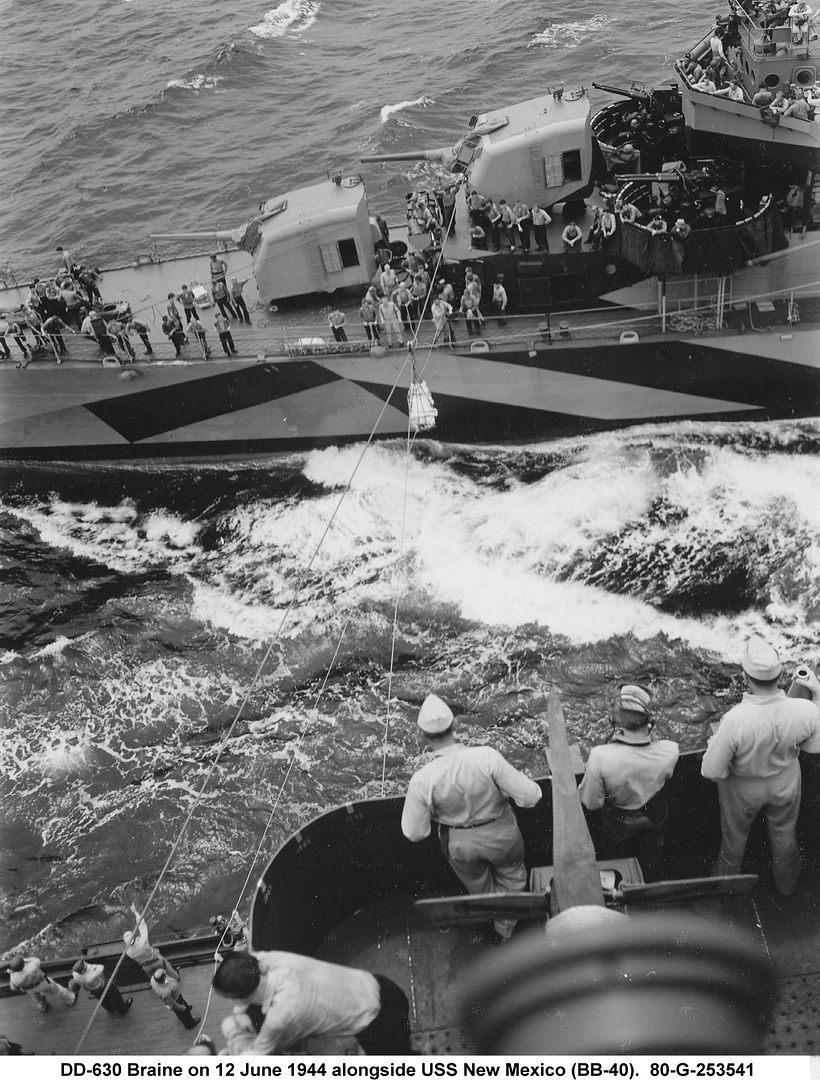 --Previous Message--
: ....aren't shifted. They are copies of
: Aerochrome IR reflective film and are
: supposed to be red-orange. NARA just lumped
: most of them into 80-GK since there was
: color in the image.