Thanks Francis! I'm happy to see the (3 piece) hull has a nice sheer line and water / exhaust outlets. And the deck has a decent camber. One too many starboard deck / dead lights but that's minor. The torpedo tubes look nicely detailed for the most part. An early mast is included.
Builders should leave off part 91, looks like an aldis locker door for later boats maybe. The starboard bridge bulkhead was bare framing except for the door.
I overlaid the Elco deck arrangement drawing over the deck shown in the instructions and all the houses, torpedo tube bases, turret locations, and other part locations visible on the deck matched up very very well. As long as the part drawing is an accurate depiction of the actual part, my picky butt is impressed! Besides the extra starboard dead / deck light the only error I spotted is a missing cover on the throttle push rod deck housing just shy of the aft end of the day cabin. Like the dead / deck light, easy to fix if it bothers you. They did the cover very nice though, they even included the 2 different heights.
Here's what the starboard bridge bulkhead should look like for boats 103-196: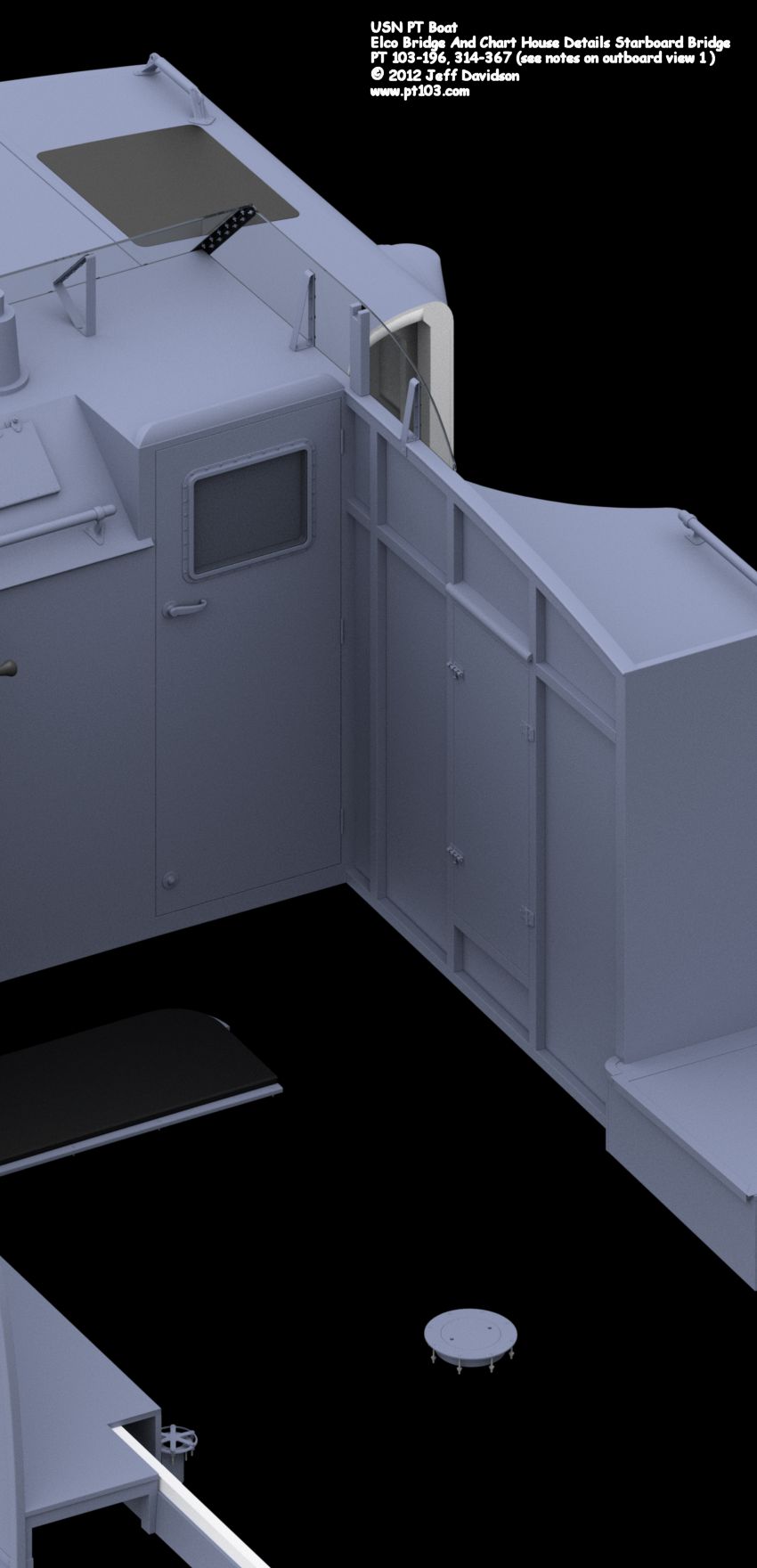 --Previous Message--
: at:
:
https://www.revell.de/fileadmin/import/images/bau/05147_%23BAU_PATROL_TORPEDO_BOATPT109.PDF
:
:
: This shows the parts breakdown too
:
: