Thanks John! Would that be only true for color photos?
If not, note how dark the ship is in this B & W photo: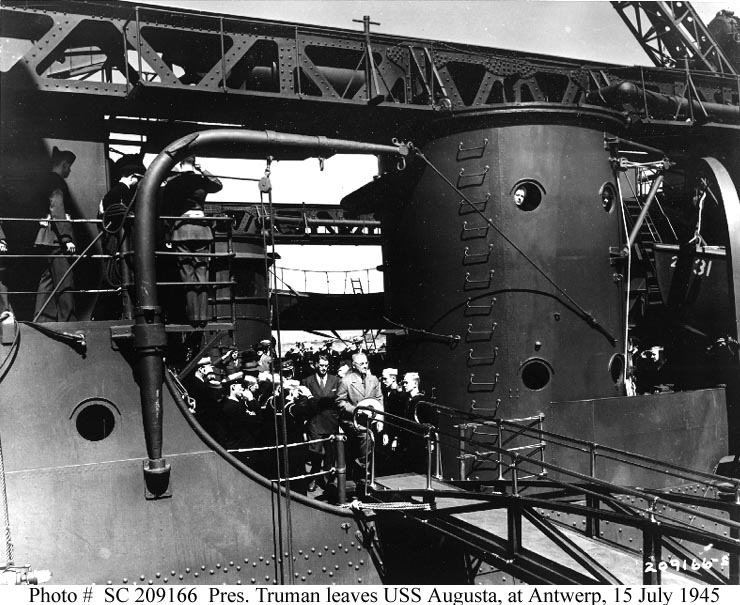 Additionally, in the color photo, the flag colors look true (?) .....
I'm just confused by the pictures here. Perhaps Art is right that they found stocks of 5_D laying around!
--Previous Message--
: If the shot was made with a red or orange
: filter (or even a Y2 yellow filter--pretty
: commonly used) on the lens, 5-N would appear
: that dark in the final print.
: