What color is USS Augusta painted in 1945?
She went from MS 22 to overall dark gray. Perhaps 5N Navy Gray?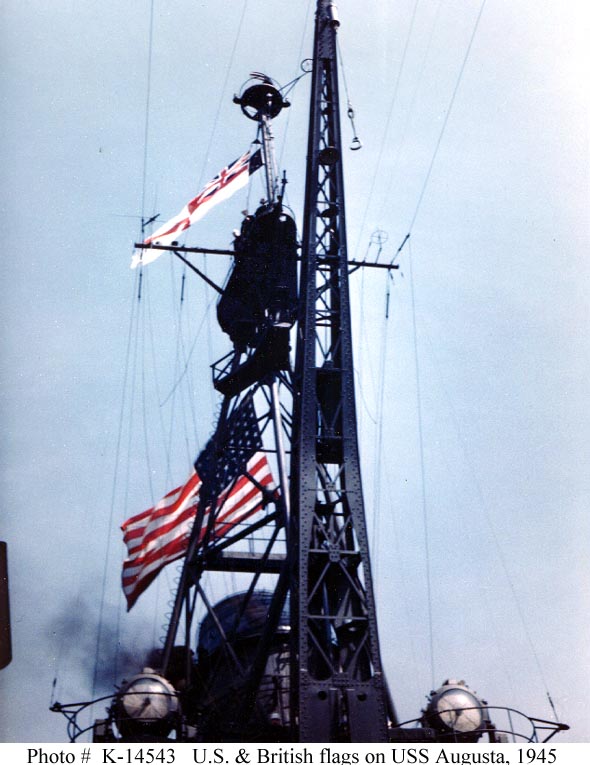 CAPTION:
USS Augusta (CA 31) British "White Ensign" and the U.S. Flag flying from the ship's mainmast, while King George VI was visiting President Harry S. Truman on board the ship at Plymouth, England, 2 August 1945.
President Truman was then en route home from the Potsdam Conference. View looks aft from the forward superstructure, showing the cruiser's aircraft crane, mainmast, searchlights and after smokestack.
Official U.S. Navy Photograph, now in the collections of the U.S. National Archives #80-G-K-14543.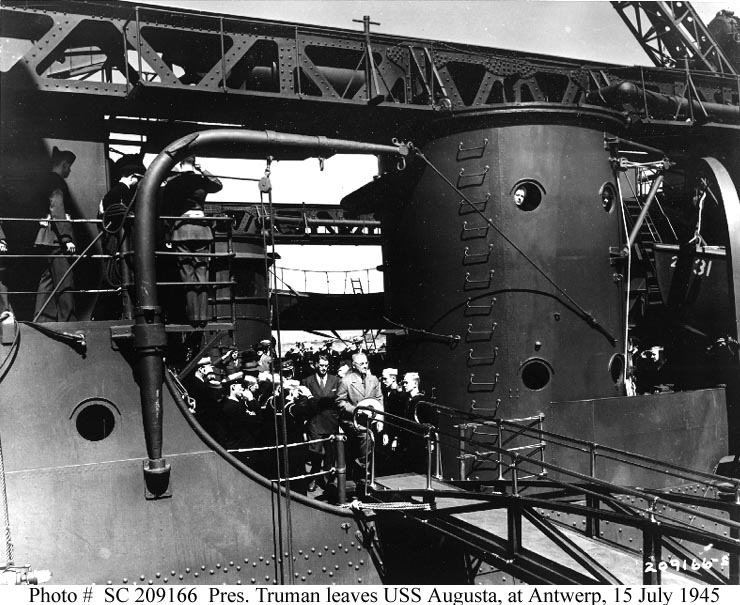 Here is the color footage from Critical Past:
USS Augusta Takes Pres. Truman To Meet King George VI