Resolved: Love what I have

Last week I showed the 1997 Bridal Collection which was the last dedicated Bridal series for the US market. In 1998 there was one wedding gown which was part of the Eveningwear Collection, and in 1999 there was one gown in the Dazzle Collection of gowns. Also in 1999 Mattel released 3 wedding gowns for the international market. This was how many FA fanatics, like myself, developed some wonderful international collector friends. Some of these friendships continue to this day.

1998 Eveningwear Collection, stock #20634- A detailed lacy gown with white pumps completing the ensemble.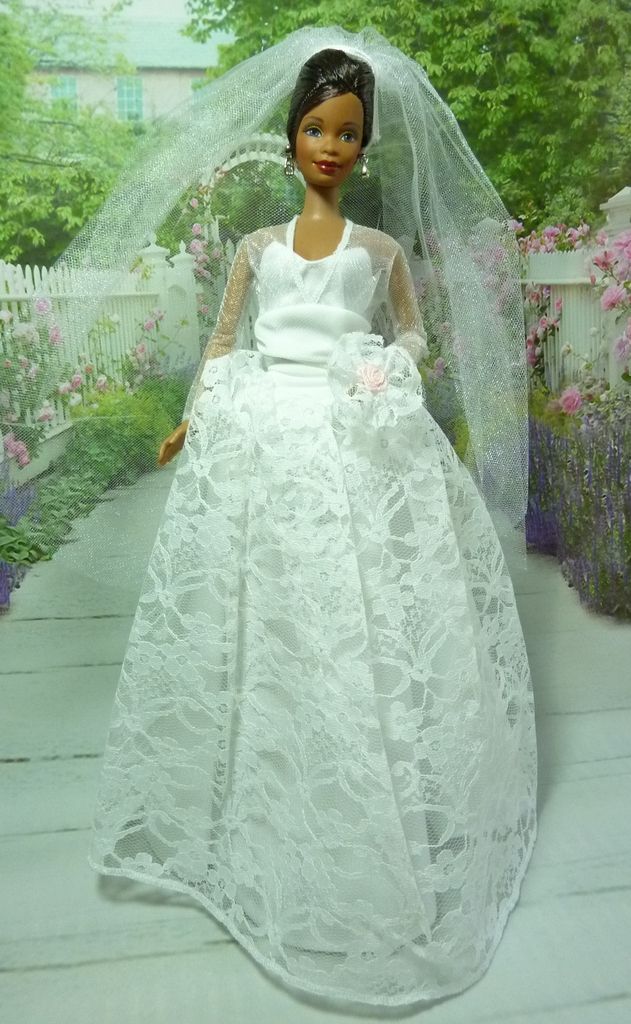 1999 Dazzle Collection, stock #24314, Beautiful Bride- Another detailed fashion which included white pumps. I haven't done the regular line for 1999 yet, but this is the year FA's started having names (Beautiful Bride for this one, as noted above). There is a gathered-up area over the left hip that wasn't done that well so the skirt drapes funny.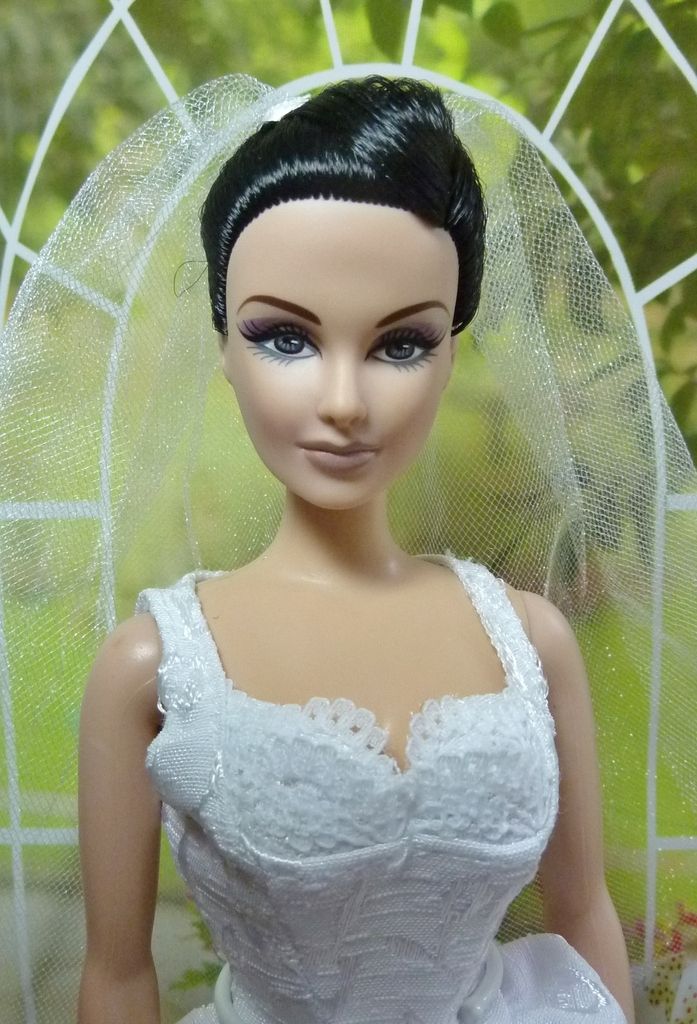 1999 International Bridal Collection, stock #23267- A fairly simple gown w/ some subtle details. I like the little rosettes where the straps meet the bodice. White open-toe mules w/ ankle straps were included.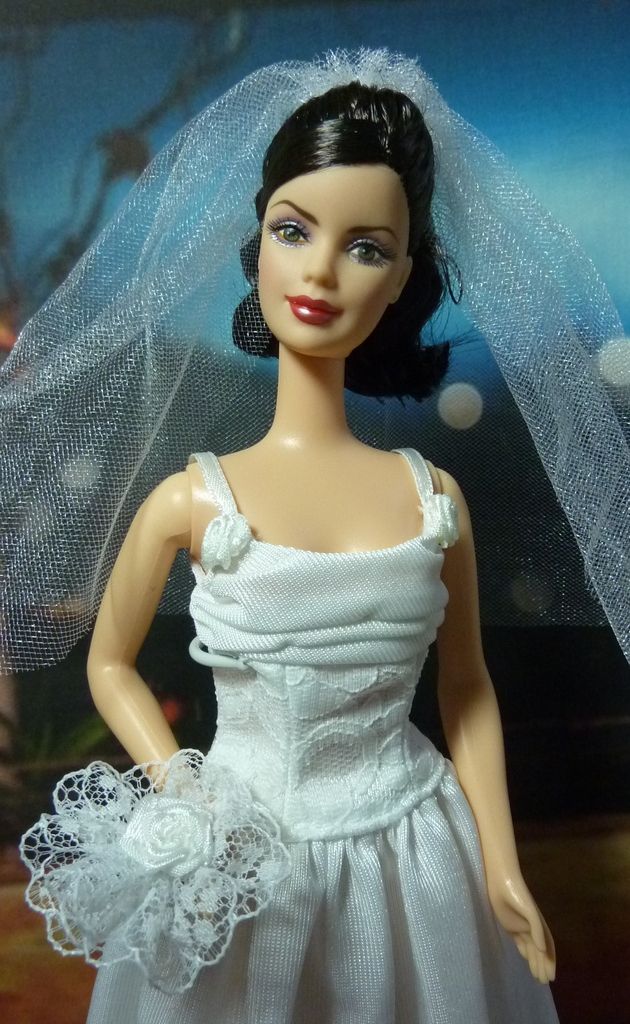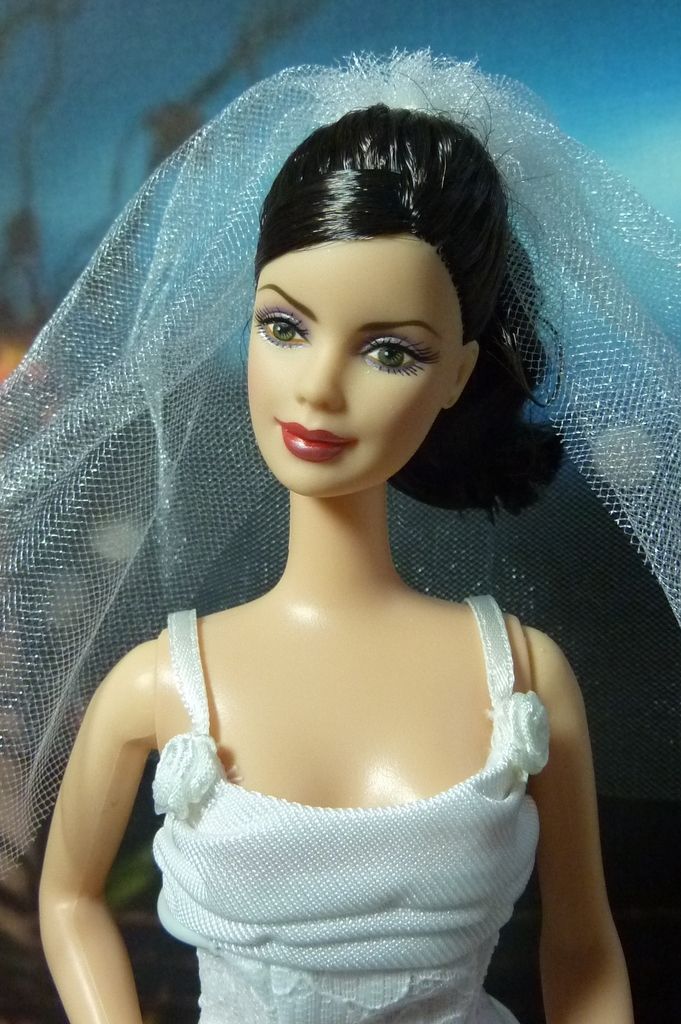 International Bridal Collection, stock #23268- A lovely winter gown. I like the flocked hearts on the bodice, and the beautiful ivory color. Don't get me started on those fur cuffs though. Took me forever to work the hands through the cuffs while trying to avoid snagging the sheer sleeves! Instead of a bouquet, this gown came w/ a cardboard gift box which I didn't put in the pics. There were also pearlescent ivory pumps.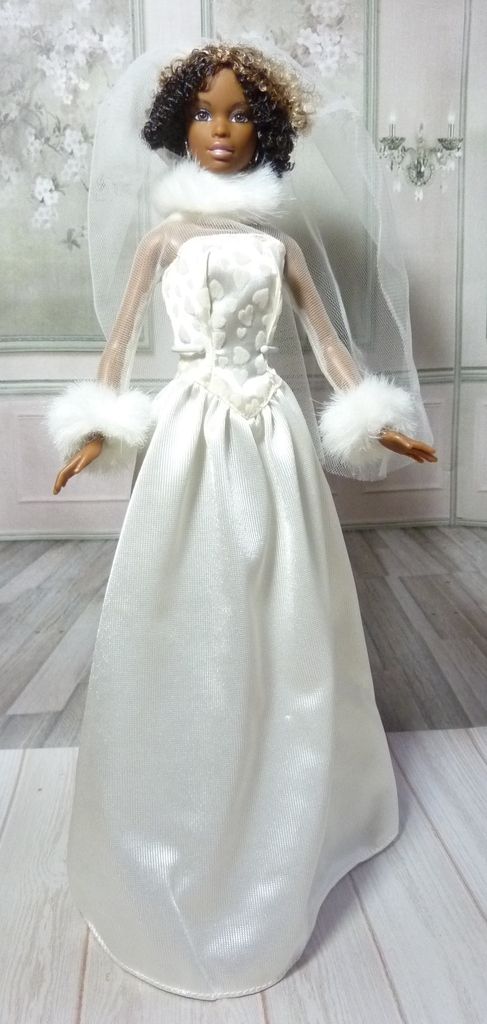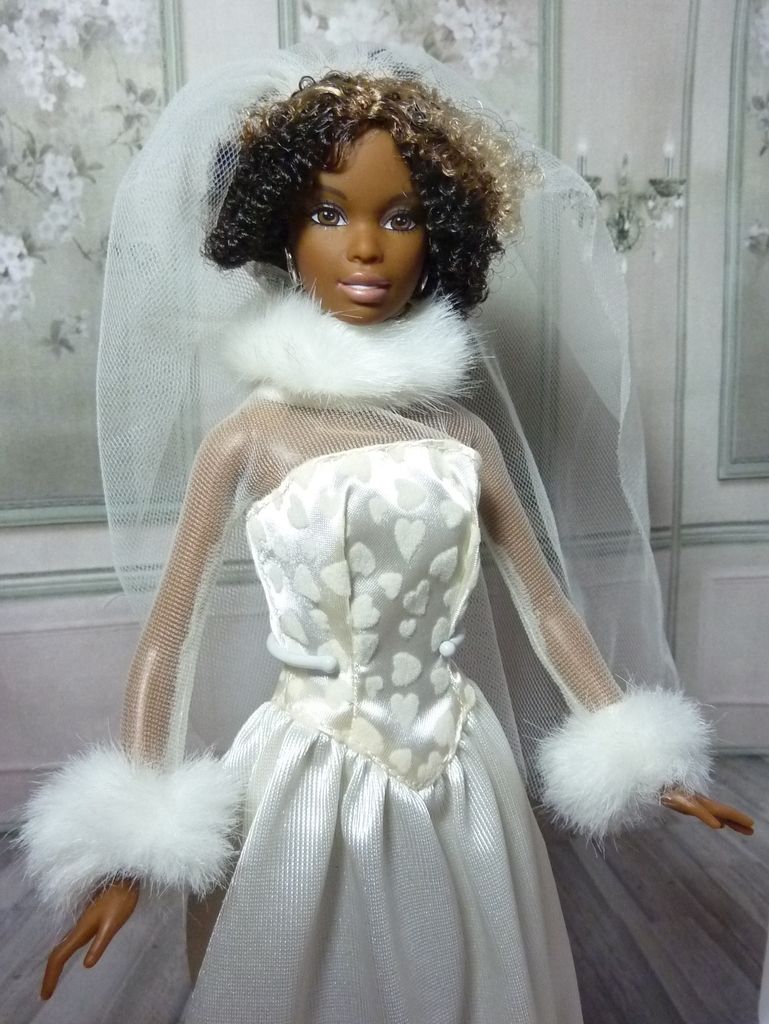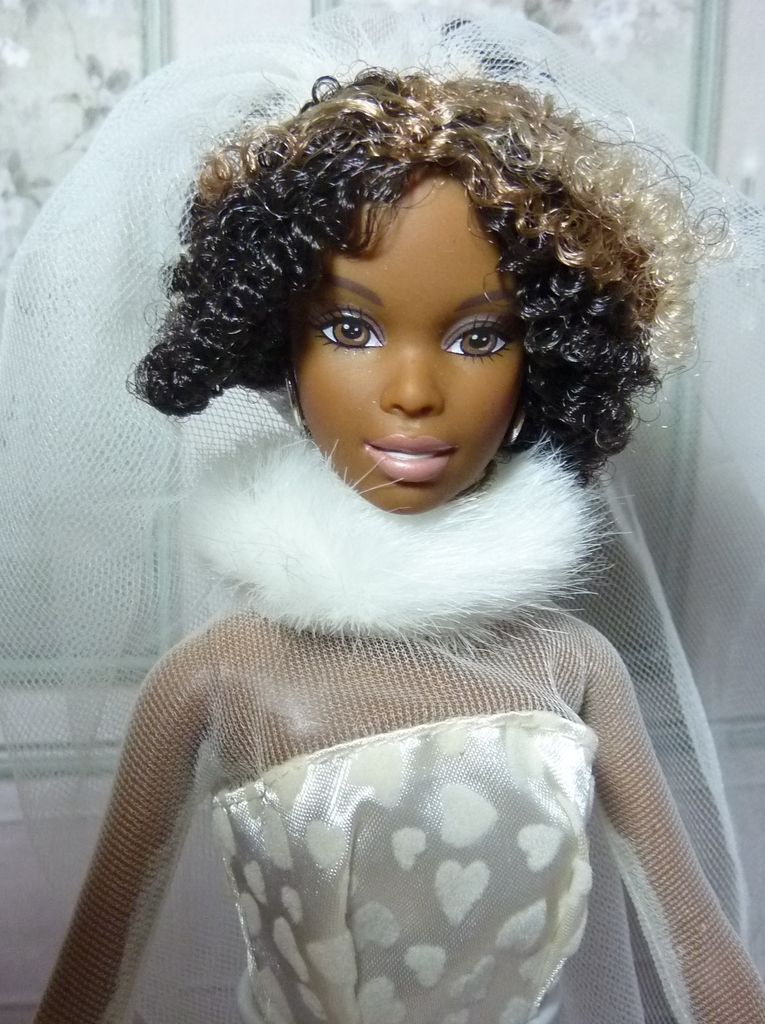 International Bridal Collection, stock #23269- I really like this column gown but the glittery crown on the veil would not stay put & is definitely not my cuppa anyway. I removed the veil in the last pic which shows the wonderful detail of the bodice w/ the pearl trim & sheer puffy sleeves. The white pumps were also included.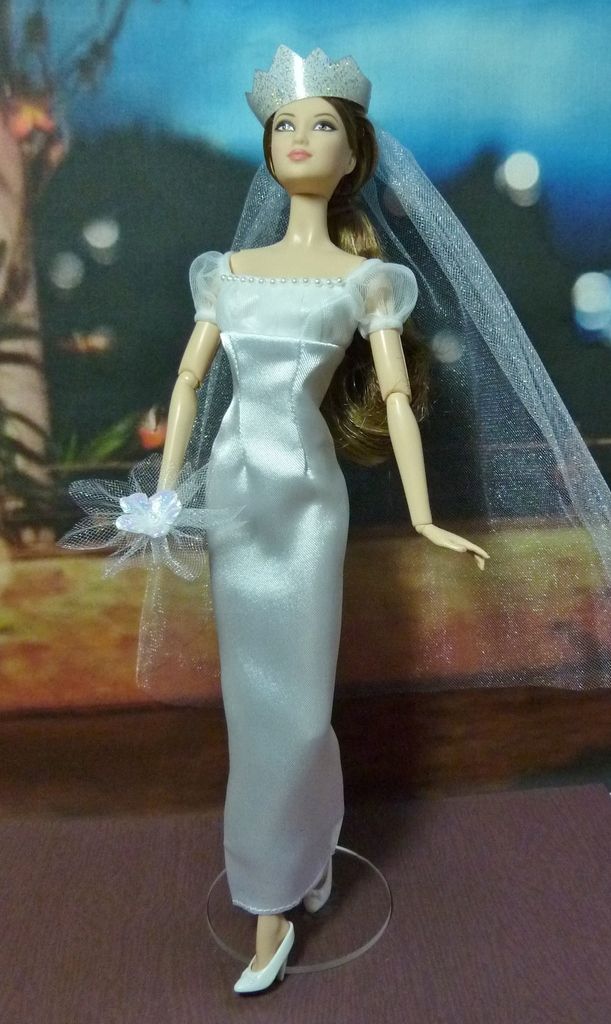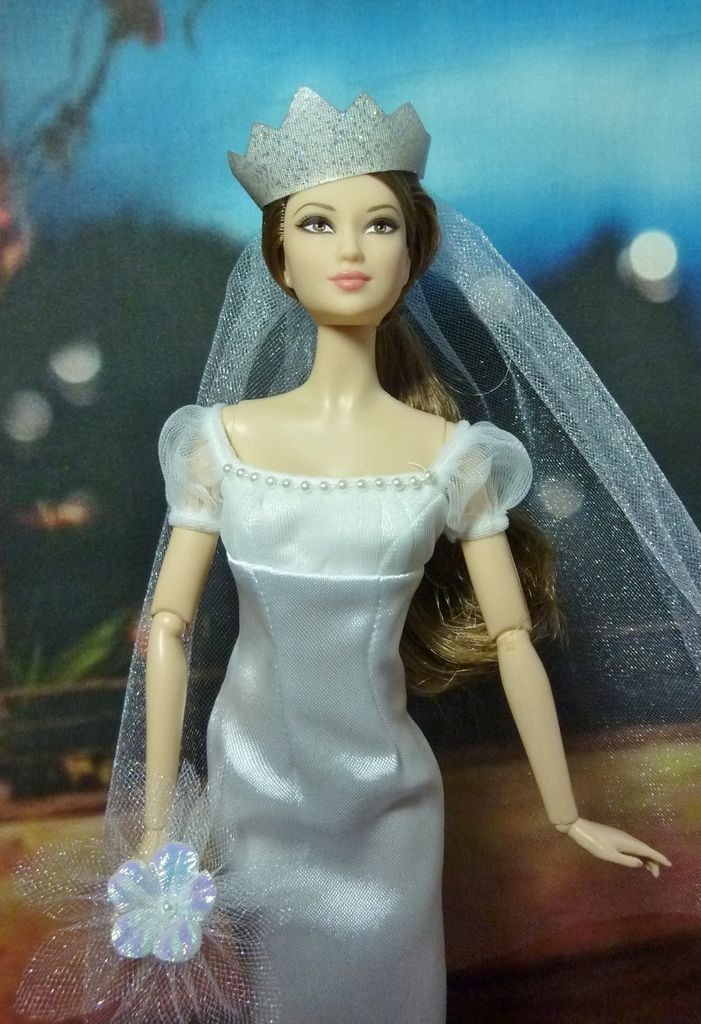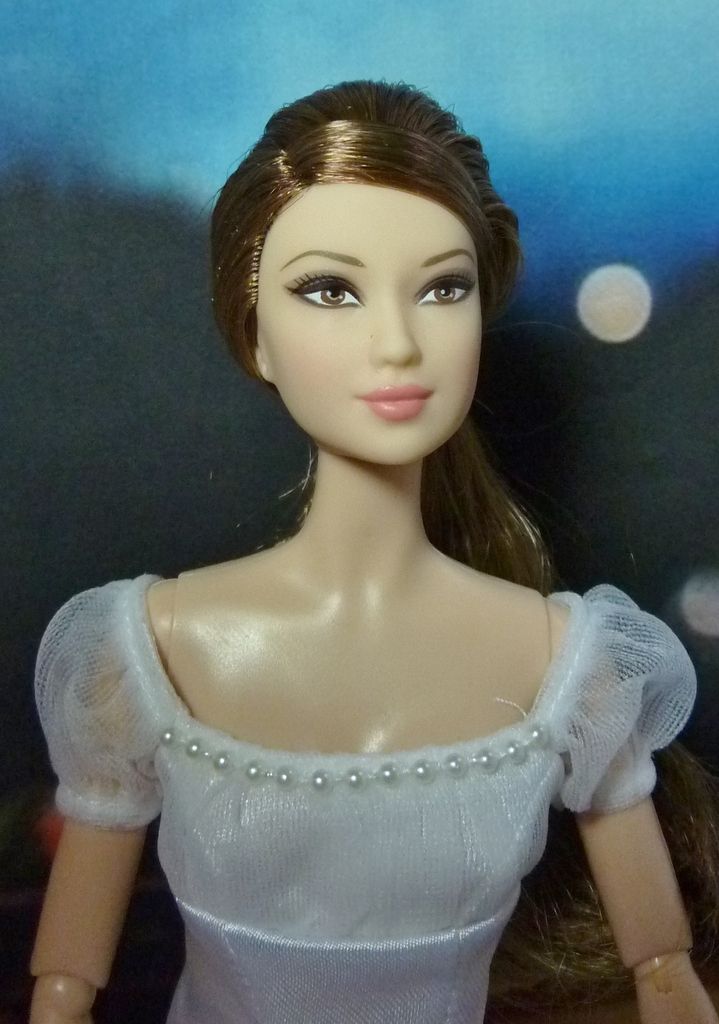 Hope you enjoyed this week's segment. More bridal attire coming next week too.