Resolved: Love what I have

In 1996 there were 4 specialty-themed fashions centering on Barbie and her travels. Each one had an item or two more than the regular FA's, and each also represented a season of the year.

Internationale Collection, stock #15903- Spring was the season and on the back of the box Barbie was pictured in front of the Eiffel Tower. Extras included peach pantyhose, a feathery purse, light purple pumps & a pillbox hat w/ feathery trims (which wouldn't sit right on Barbie's hair so she's wearing it more like a fascinator):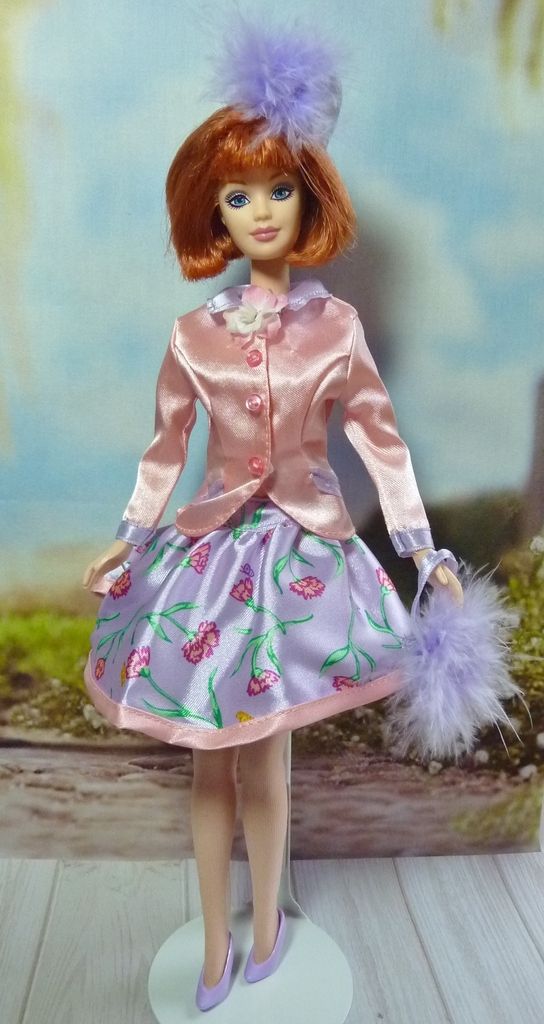 Internationale Collection, stock #15904- For the Summer season Barbie is pictured (on the back of the box) in front of a building I don't recognize but definitely tropical. I love the shell print on the top & pants. A bolero jacket, blue purse, white sunglasses & white mules complete the set:
And without the bolero jacket. The shell dangle on the belt is a nice added touch: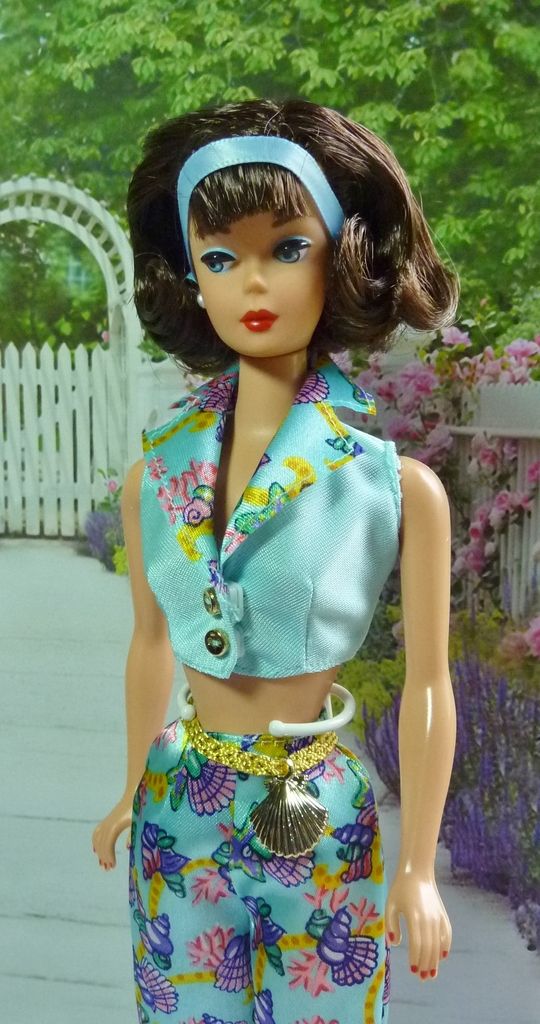 Internationale Collection, stock #15905- Autumn comes and Barbie finds herself in England in front of Big Ben. She wears this wonderful Victorian-inspired jacket & skirt. There is a separate lace jabot (new word, just learned from David Buttry's recent Q&A on the W Club) which has an attached black & silver brooch. The gloves are really cute in that they have lace trims which can look like lace cuffs coming from under the jacket. A hat, pantyhose and magenta old-fashioned shoes complete the ensemble: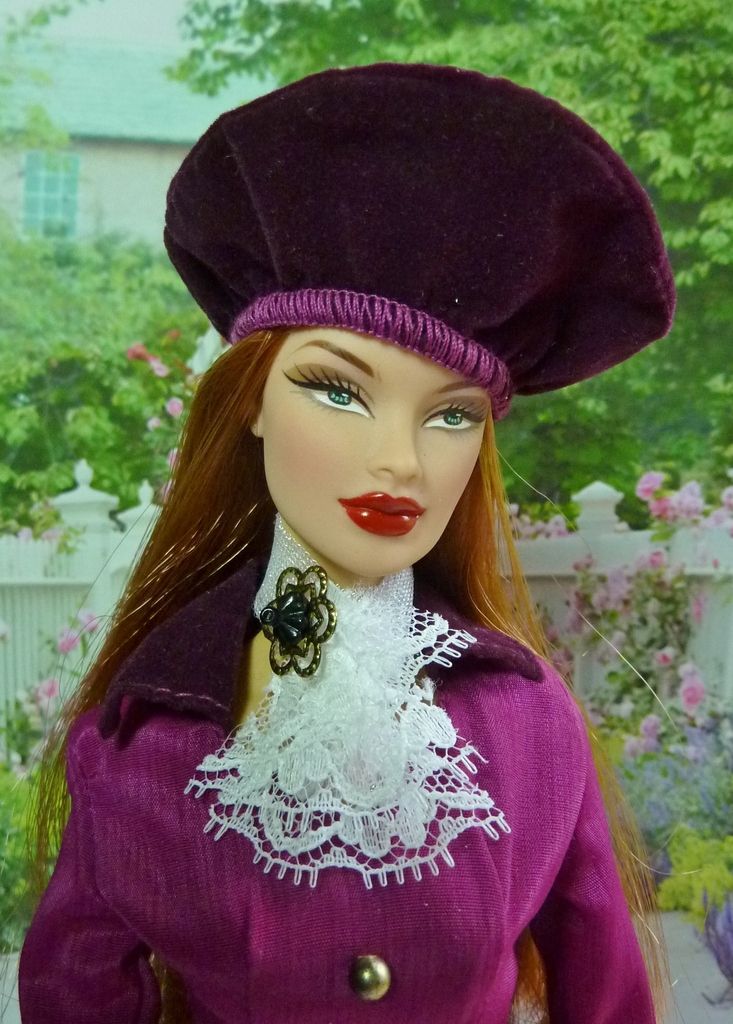 Internationale Collection, stock #15906- Finally it's off to St. Basil's in Moscow for Winter in this pink & black FA. The houndstooth bolero has long sleeves edged in faux fur. The same fur is used for the hat and the muff (not a purse). Those rubbery vintage boots finish it off: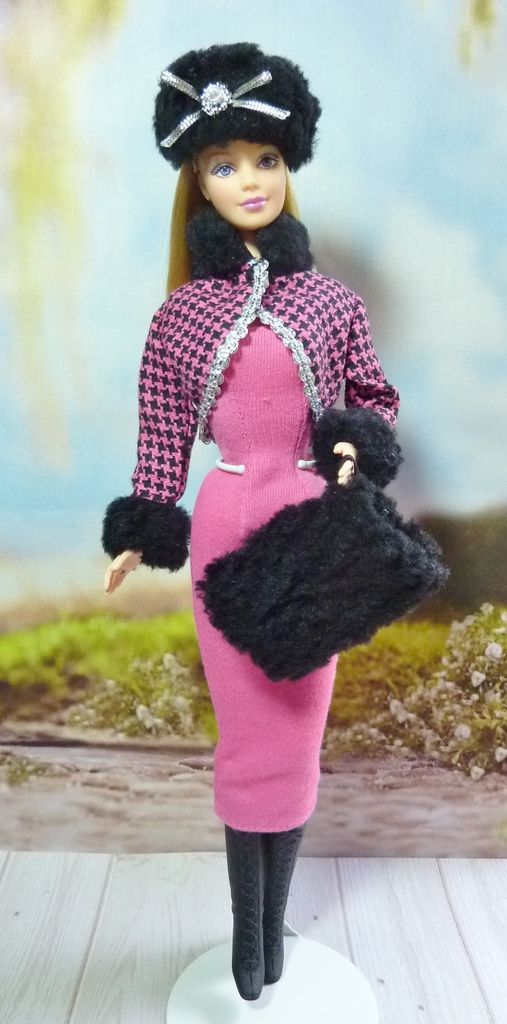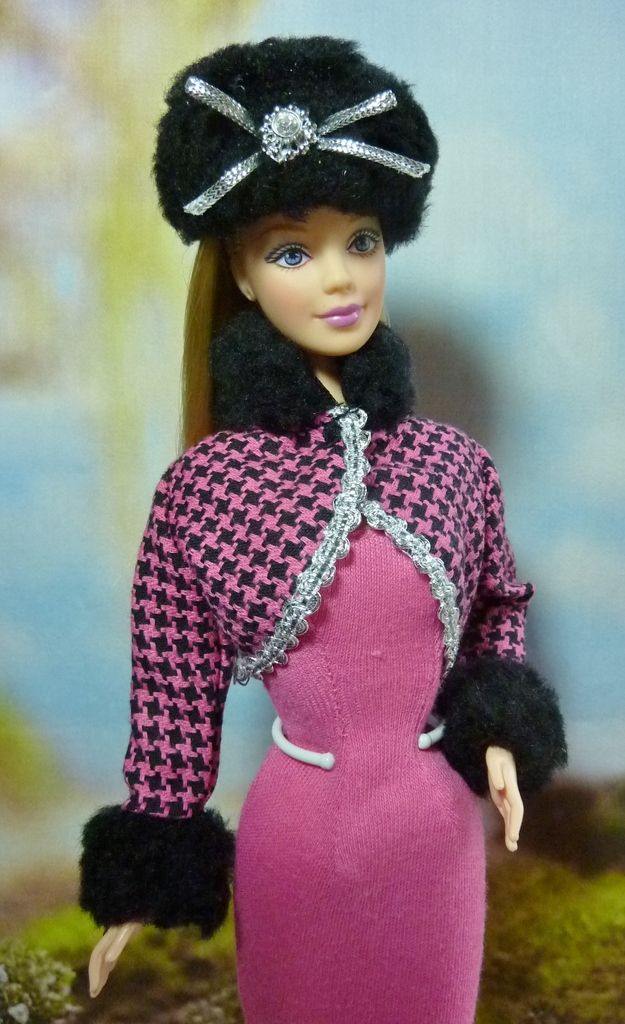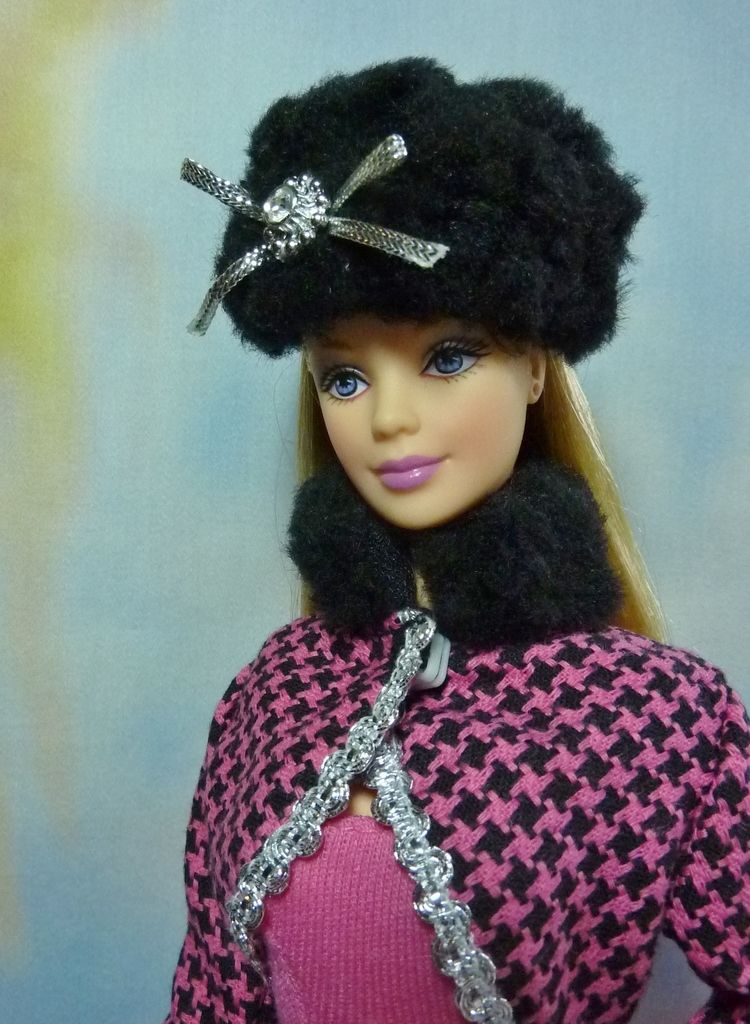 And without the bolero, the top of the sheath dress looks like this: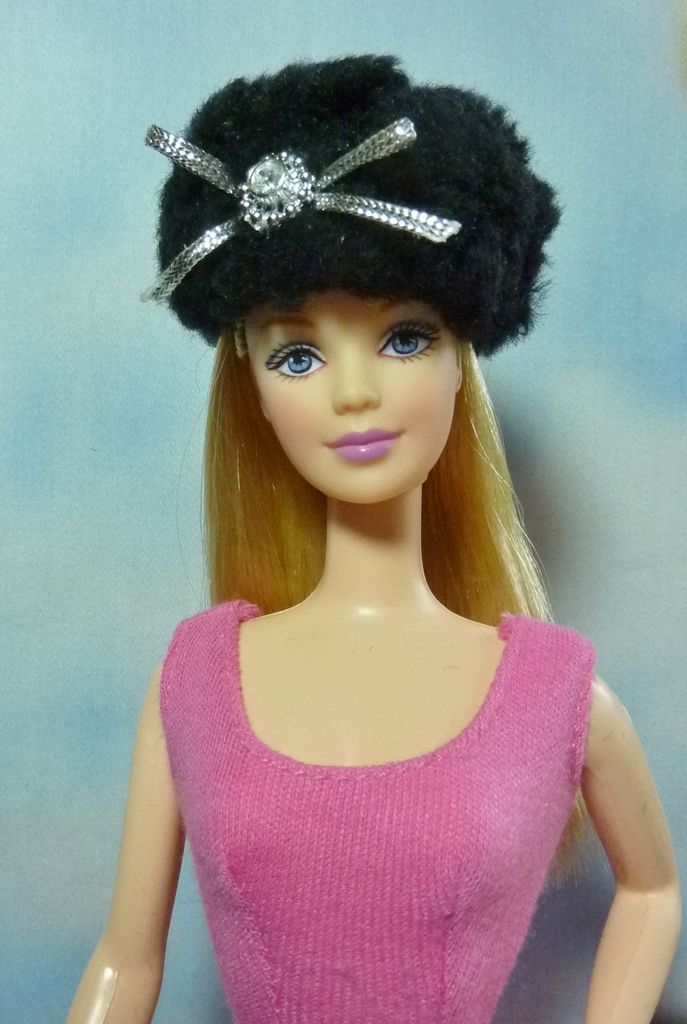 Hope you enjoyed our *travels* today. Next week will be the 1996 Ken FA's.