Day Fifteen of A POST A DAY...>>
Posted by Saucy Suwi
on May 17, 2017, 11:38 am
I told you yesterday about my hassle over a stupid hosepipe. More e.mail were sent back and forth with them saying the would send a label for me to return hosepipe and nozzle and I would get a replacement within a couple of weeks? I pointed out that would still leave me without a hosepipe from the said two weeks and with the dry weather we had (up until today) would be very inconvenient!
So last night I get a phone call from some manager apologising and informing me I did not have to return items and replacements are on there way!!! Well knock me down with a feather!
As to the lovely weather that has gone and it has been poring with rain all day! *sigh*
Went shopping instead. A visit to Hobbycraft for a circle template (to make Barbie plates). I brought the last one. Found they have now started stocking a small range of Cricut goodies brought pens and tools ...did I need them? No, but why would that stop me? Also found a great book of glitter paper/card.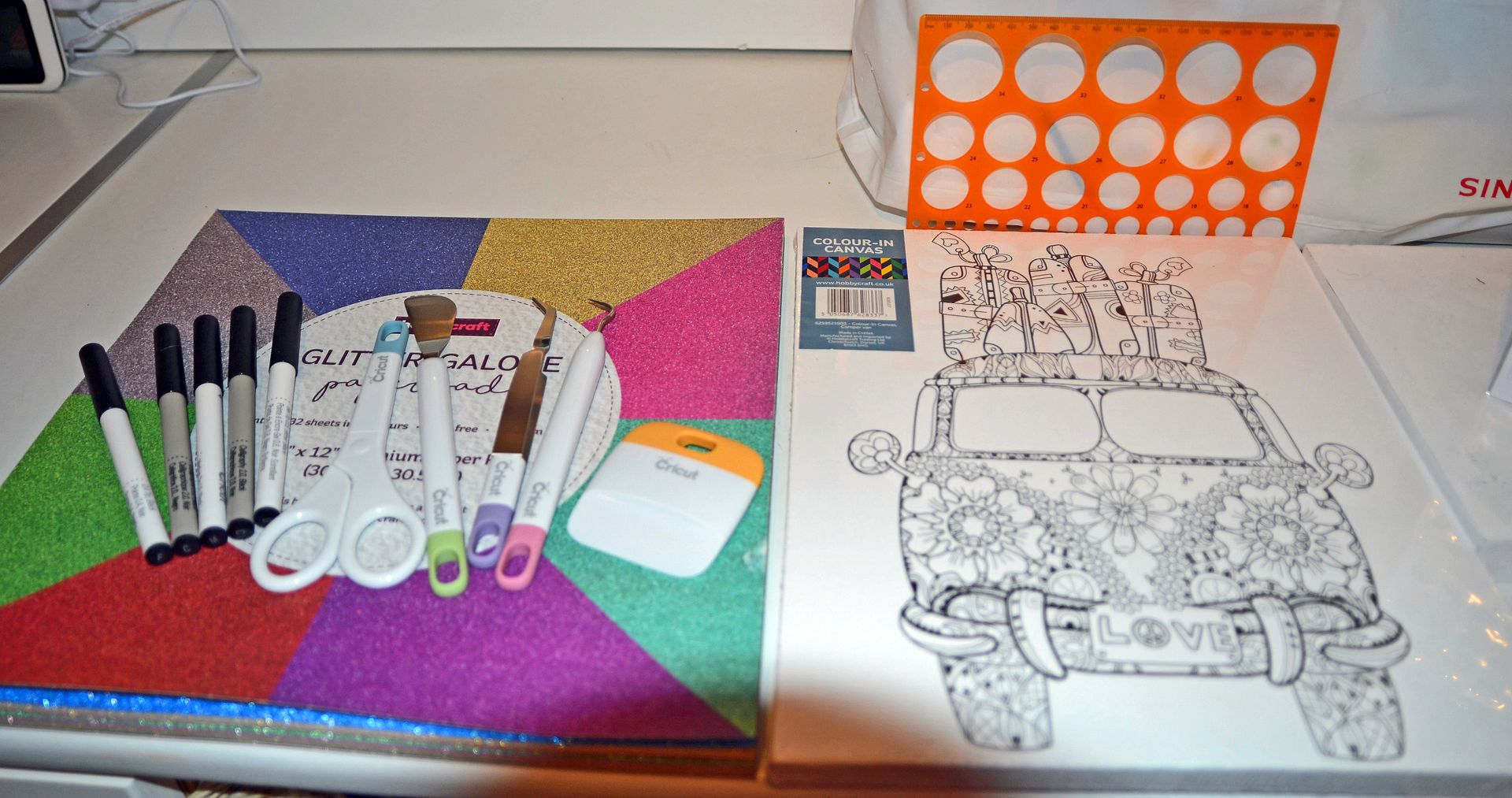 I have no idea how (alien kidnap) I found myself in Homesense (part of the TK Maxx chain)
anyway I was amazingly good one found a Flamingo cushion (to match the two I brought last week)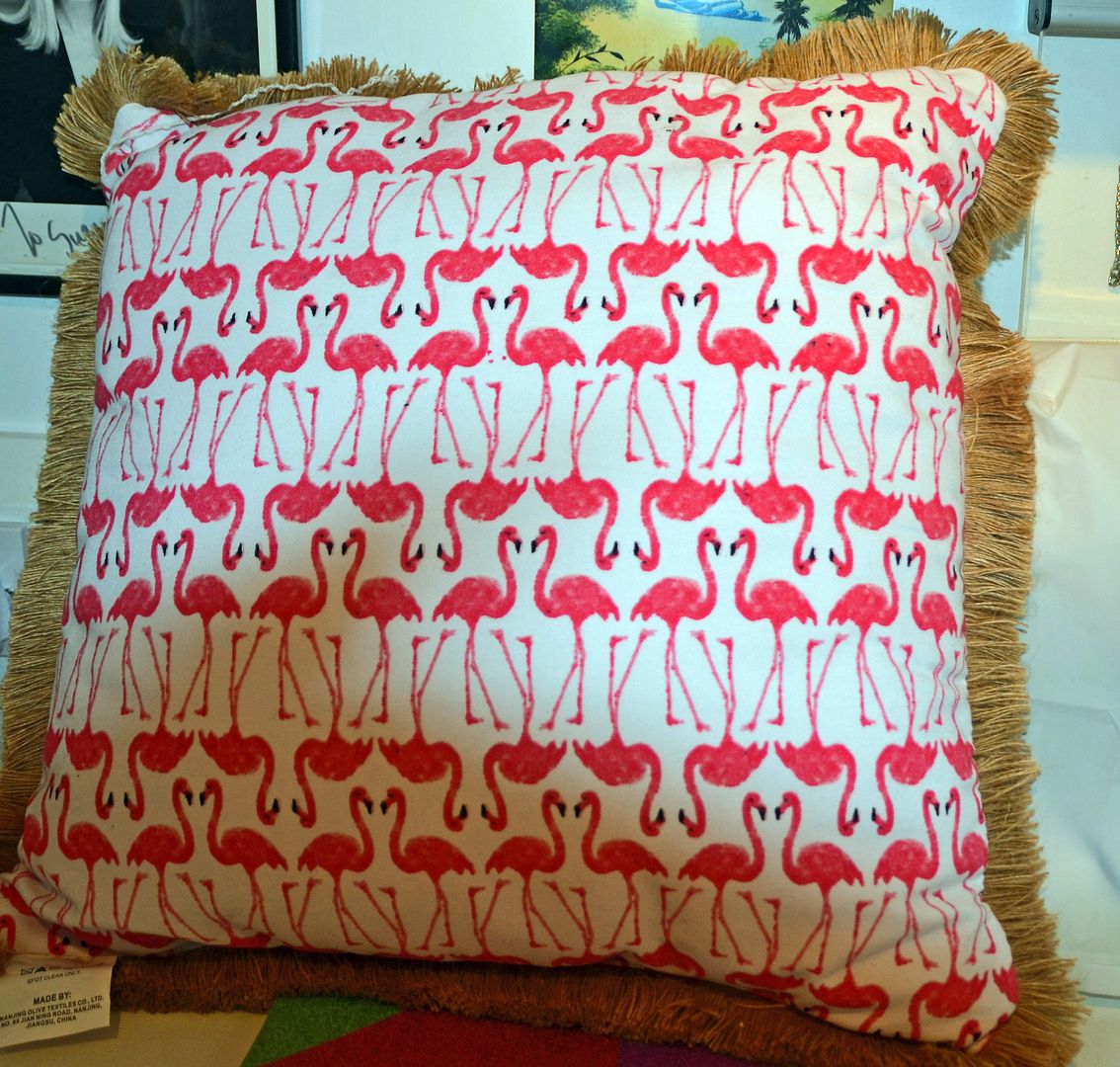 a photo frame for the girls signed Diversity picture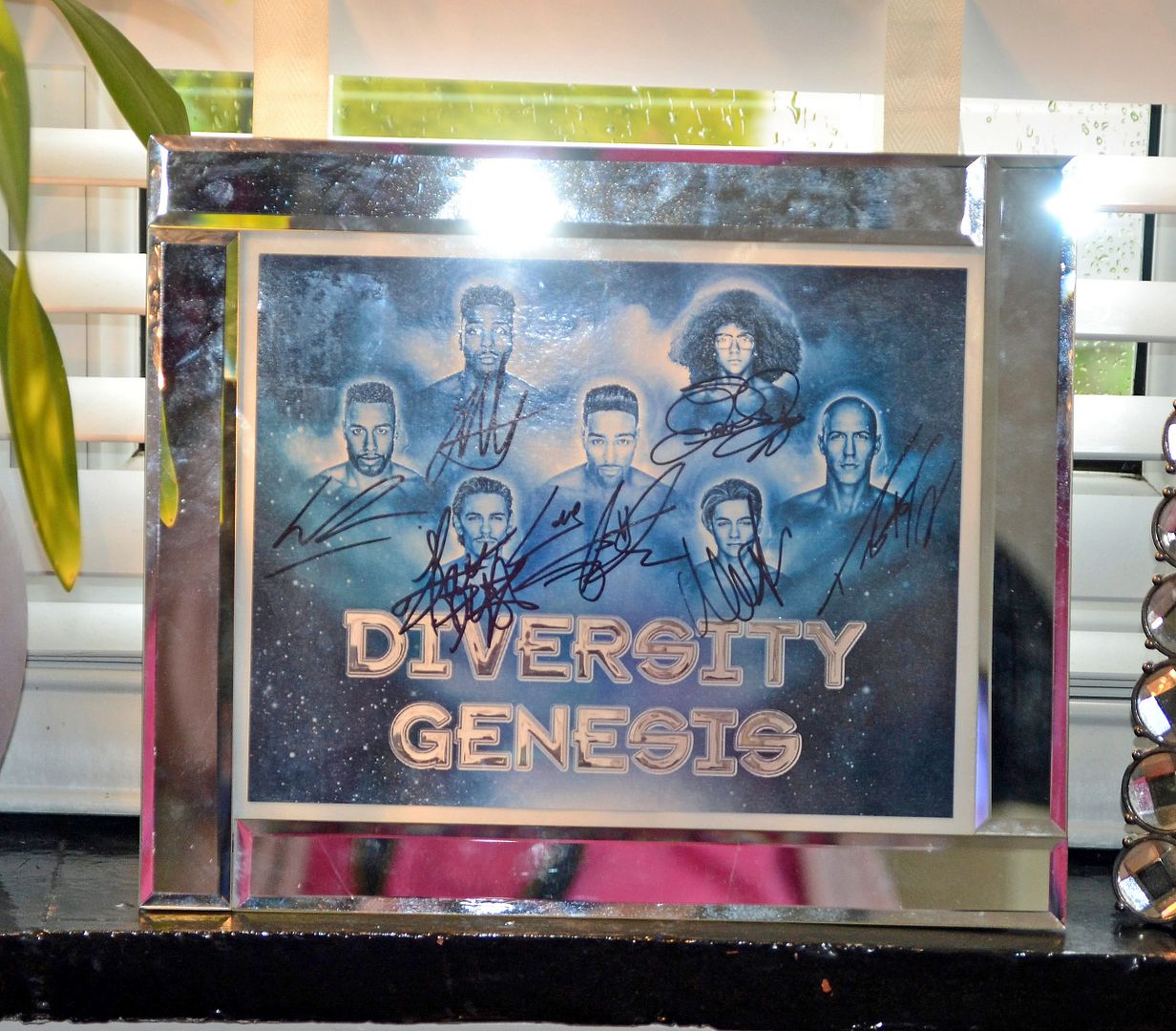 and some long garden gloves I'm hoping will give me some protection against God's claws and I can comb him!!!!
After a cup of tea (I had dad with me and he can't do the walking thing for to long)
A visit to Homebase I ended up with some plant and a few pots!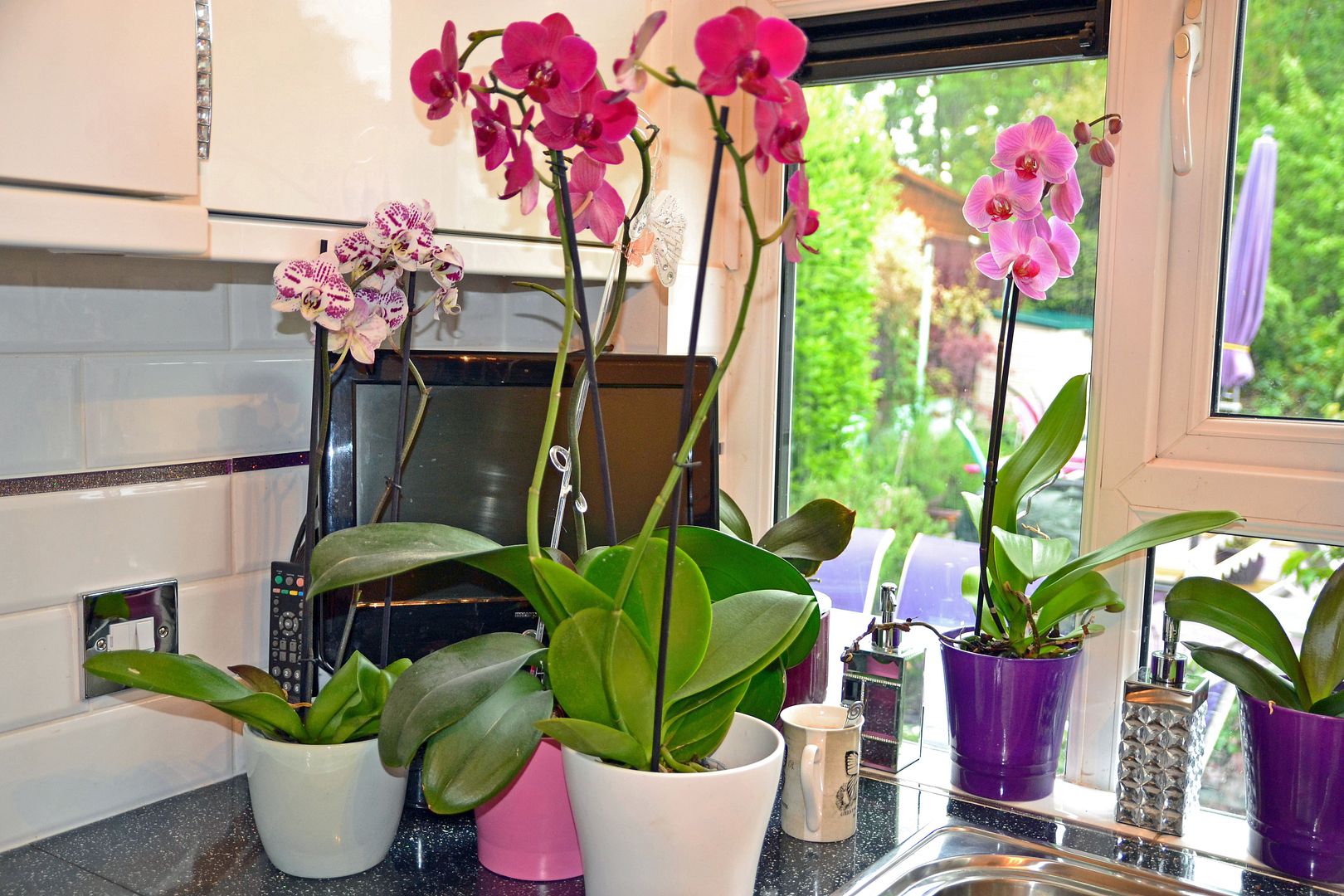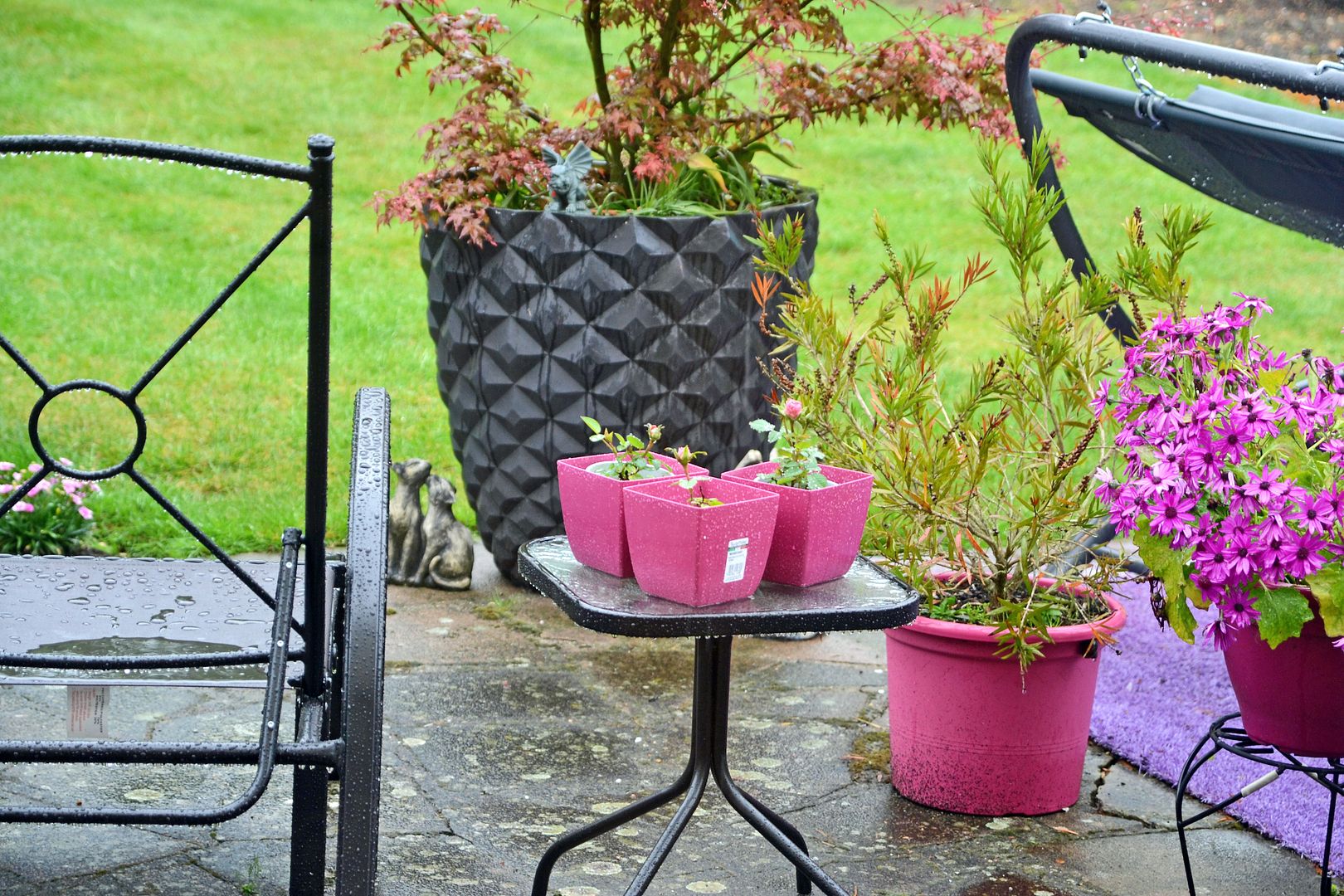 and and the ever helpful Jordan Banjo furring up my fabrics!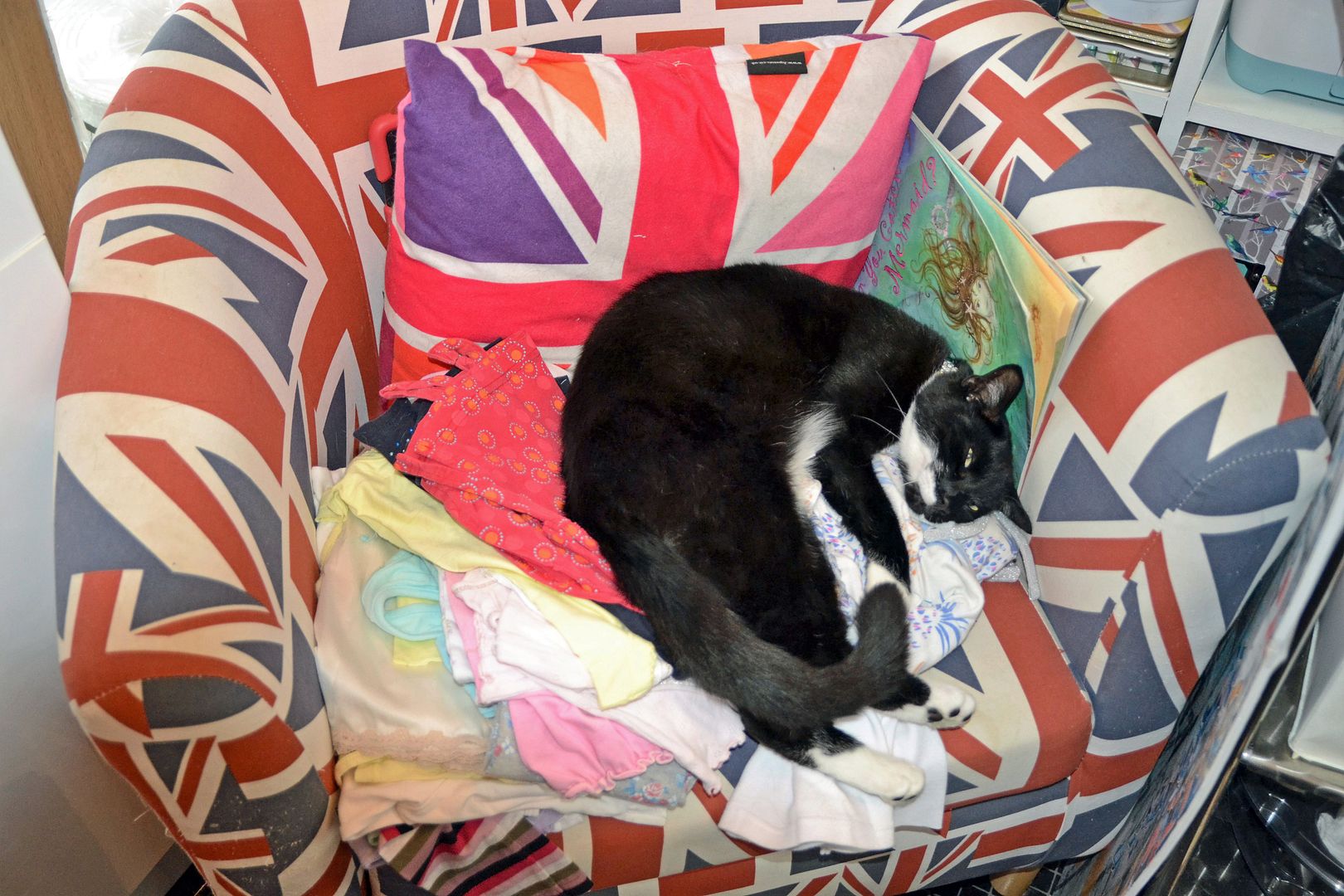 Nope another day and not a doll in site!