Resolved: Love what I have

Boutique Collection, stock #15852- Starting off the 1996 group of fashions for Barbie is this cute little animal print hot pants set. The jacket is a separate piece but the top and shorts are a onesie w/ attached belt. White tights, black hiking boots and a black hatbox purse are included, as is the darling little scottie dog pendant on a stiff string necklace. I think I would have missed this necklace if I hadn't taken the time to actually play w/ the set: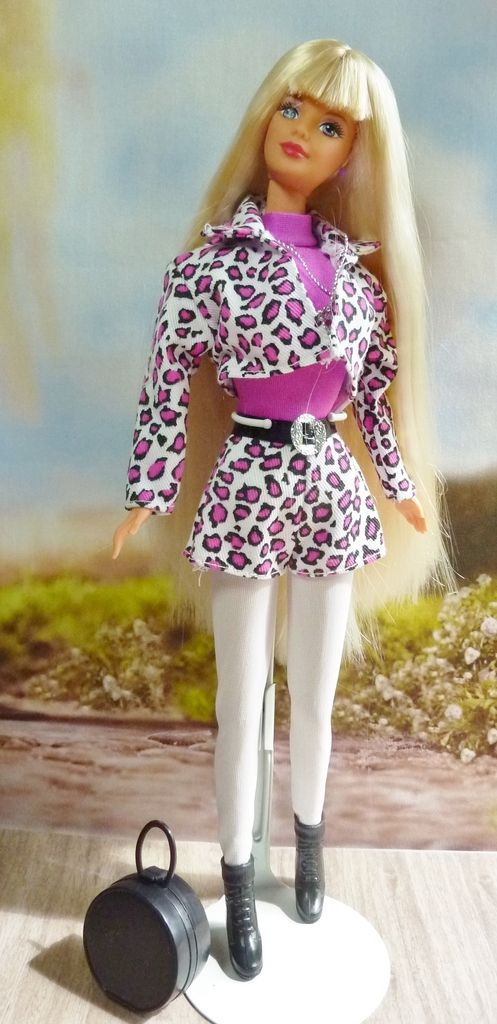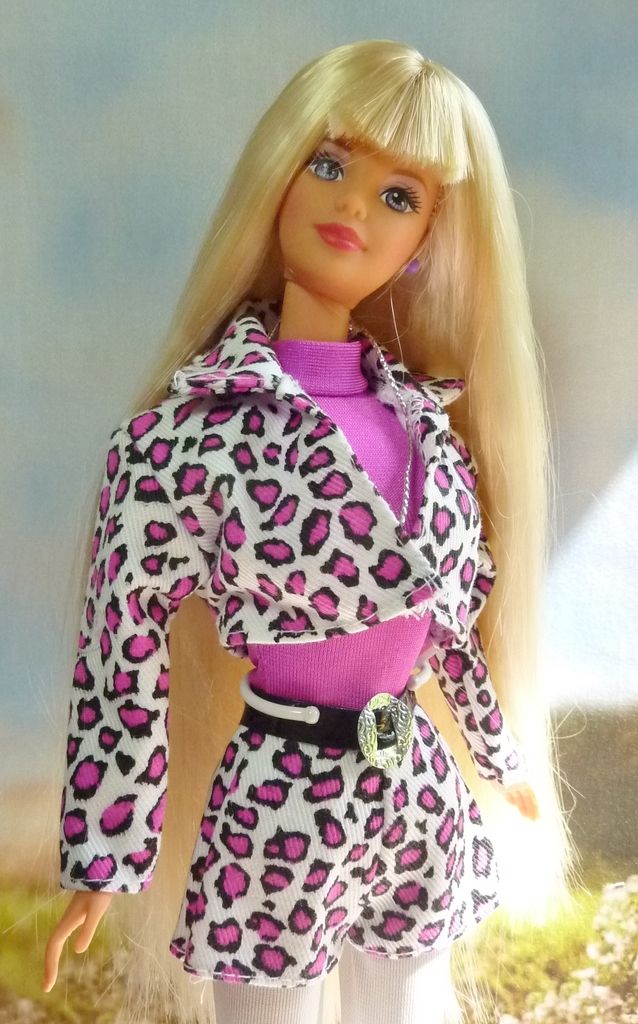 Boutique Collection, stock #15853- I love the vivid blue of this suit but not a fan of the bric-brac trim. If this were a human scale suit, that bric-brac would be some really large scale bric-brac. The fashion includes the blue pantyhose, blue CT pumps and a heart-shaped box purse: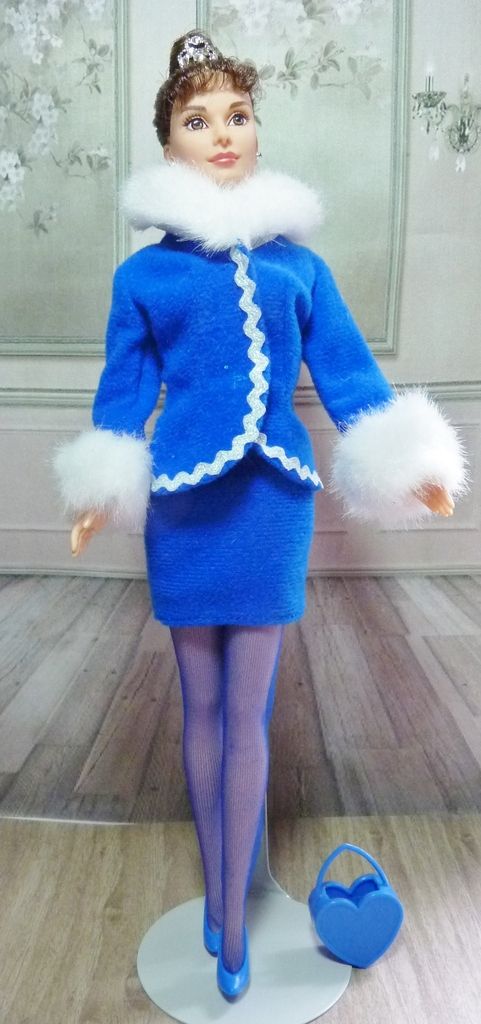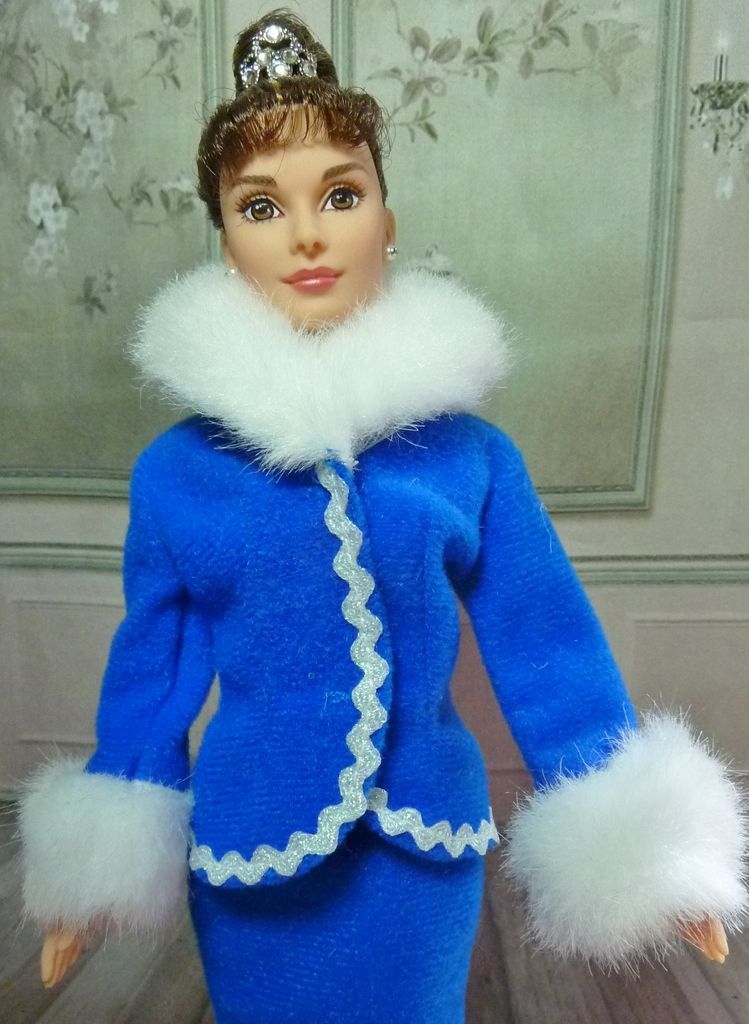 The crown is Audrey's own and is not part of the FA: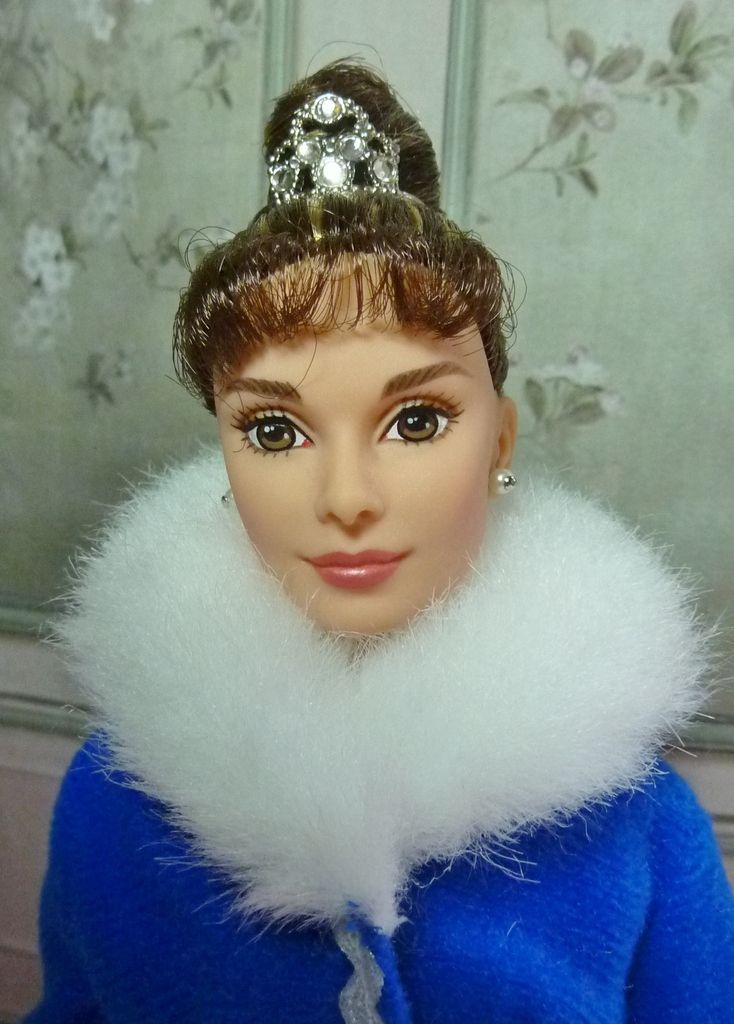 Boutique Collection, stock #15854- A cute ice blue winter dress. You will see a color variation of this dress in a later year, and there is also a dressed doll that was sold in yet another color variation. The fashion includes white tights, a white furry purse and pearlescent white hiking boots: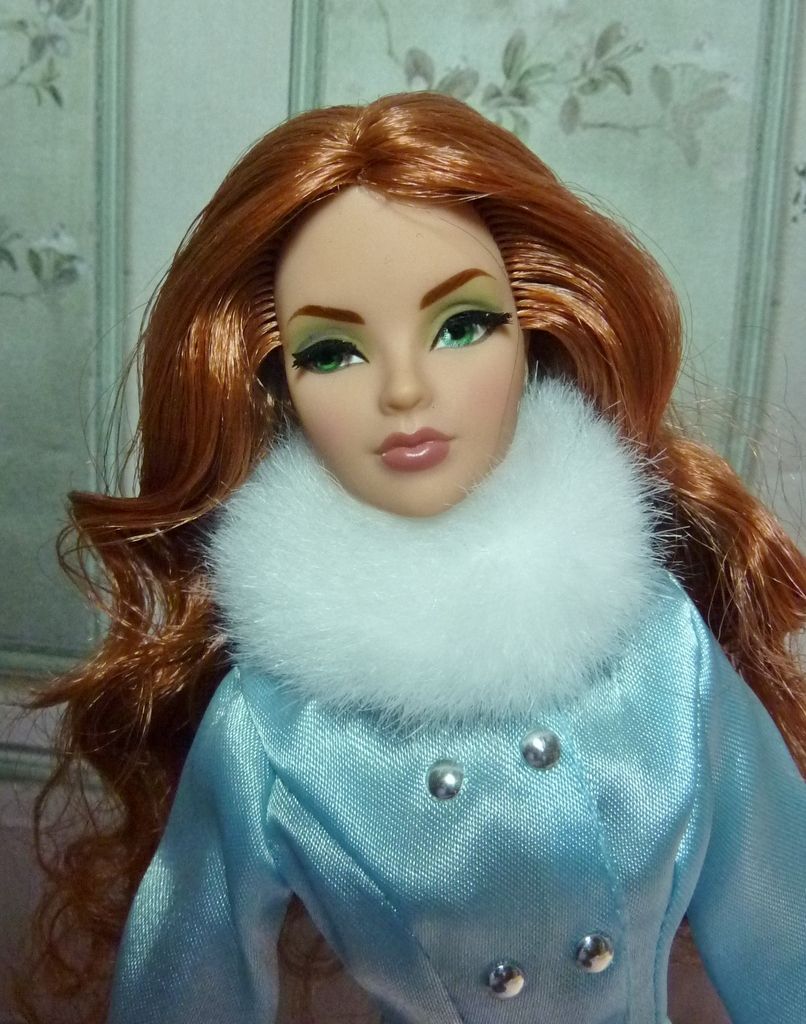 Boutique Collection, stock #15855- Love this little pink felt jumper w/ attached gold lame' fanny pack & a separate lacy top. There is also the pink felt beret, white lacy thigh-highs & what I call "old-fashioned pumps" in white (the pumps did not fit the DG so I substituted white boots in the pic):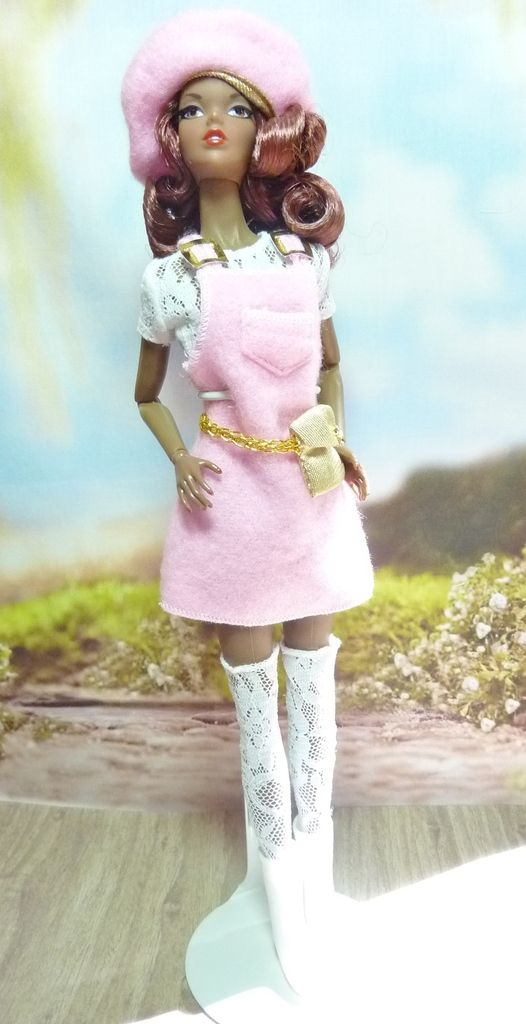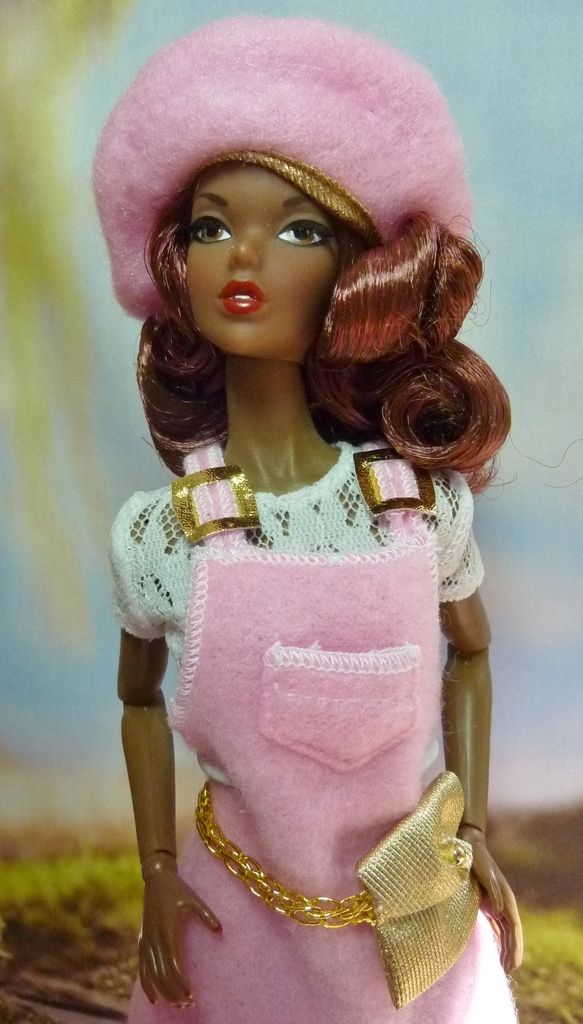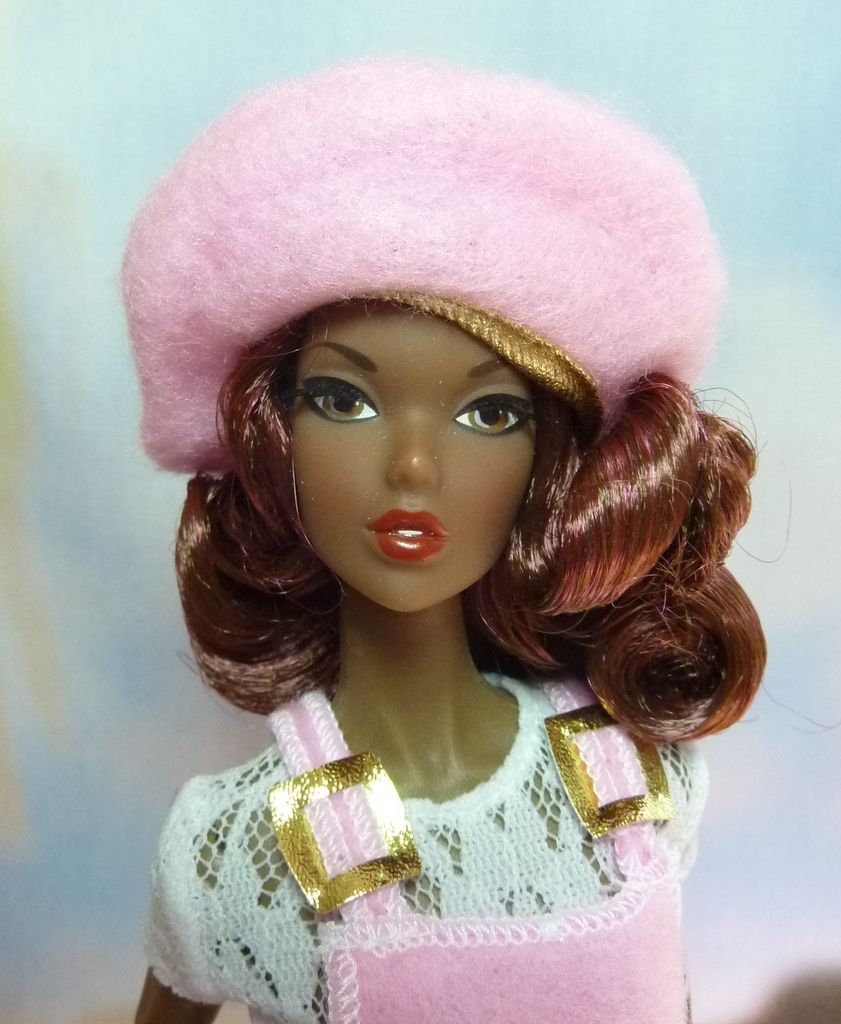 Boutique Collection, stock #15856- A casual little denim set which includes an oval box purse, black low-heel loafers & a curious white tulle interwoven w/ silver strands pantyhose. The tulle is fairly stiff which makes the pantyhose very easy to slip on but it is not stretchy at all so there is not shaping to the leg, just an unattractive bagginess. The headband is the doll's own: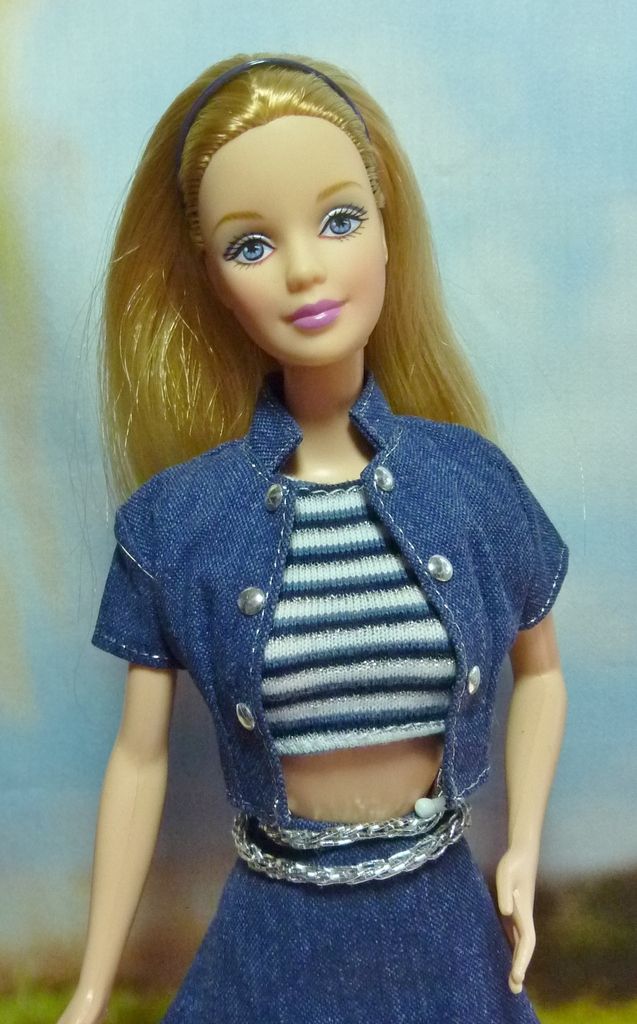 Finally, I'll share a Japanese boxed version of this same FA. In all my years of collecting FA's and following FA's on ebay, I have never seen any FA's boxed in this manner ever. Not once. I bought this at a local doll show which makes it's journey even stranger and even more of a question mark in my mind. Perhaps if I scoured Japan's ebay site, I would see these more often: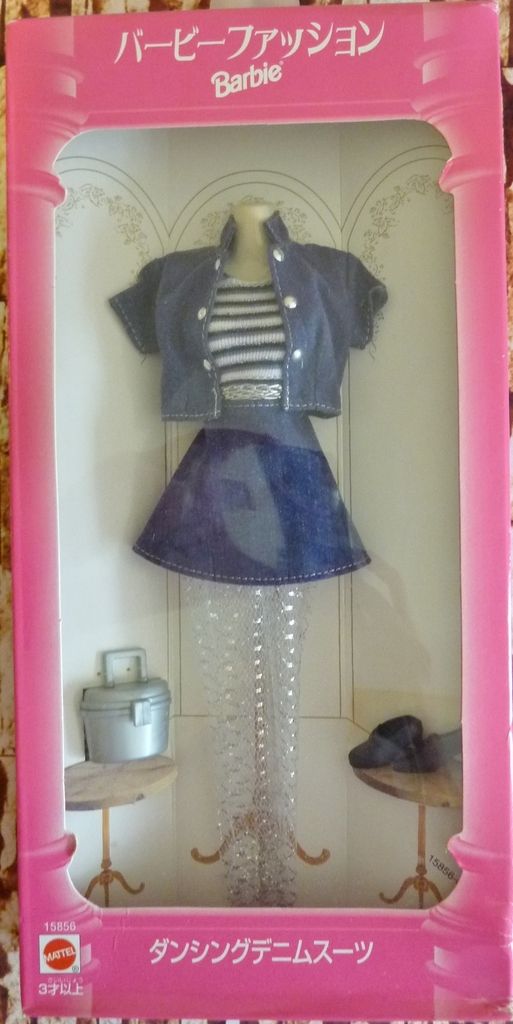 The back of the Japan box:
That's it for Part 1. Thanks for looking!