Now we are up to date with vacation 2017 (no vacation yet this year so no travel dolls)
Last year we went to IT convention, this was to be my one and only chance at a convention as dad will soon be to frail to leave
As always we had dramas this time was a doozy!
So short version plane left Gatwick... plane returned with added fun of emergency 'mayday' landing, lady behind on left had panic attack lady behind on right had heart attack!!!! We all thought we was going to die! We didn't as you can tell, turns out nothing wrong other than a hurricane bringing sand from Sahara and smoke from fires in Portugal. Still we spent a good few minutes (felt a lot longer) thinking our time was up! My thoughts as we headed for the ground.... what will dad do with my cats...what will dad do with my dolls... what will dad do without us... what if I die and the girls are badly injured .... who will look after them? YEP, some pretty fun thoughts!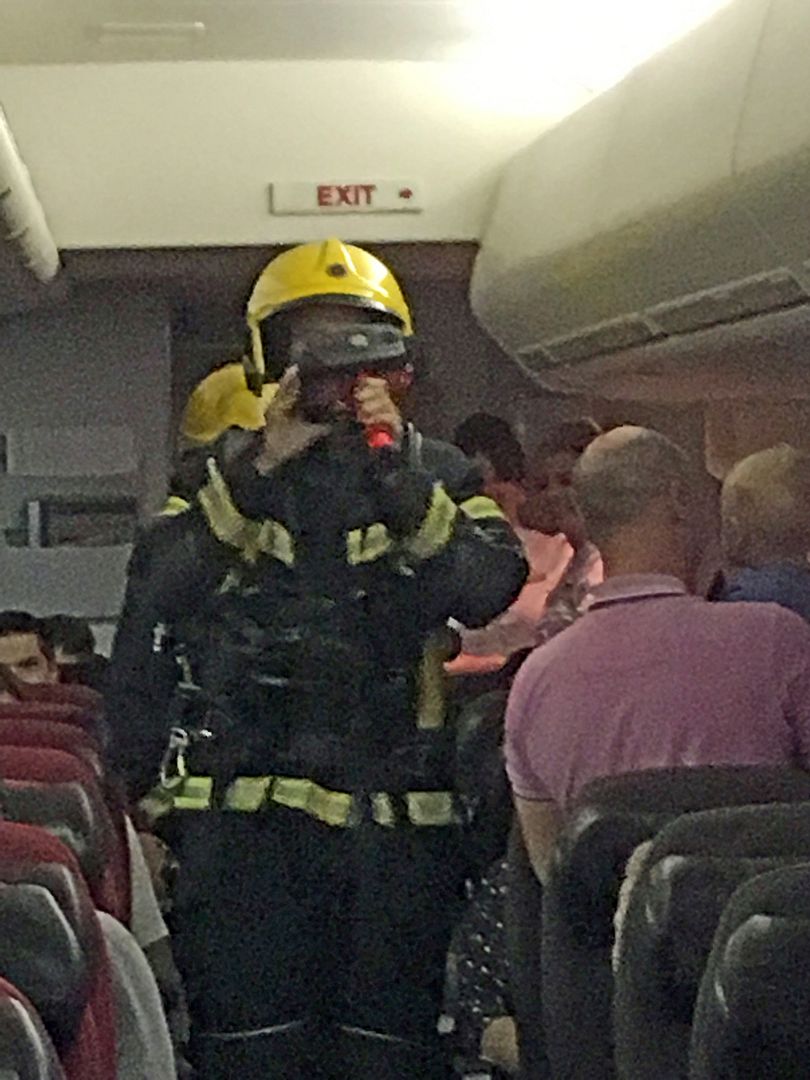 So no one died and after a few hours off we went again... All was well for the first six hours and then.... "this is your captain speaking so sorry to have to tell you this BUT we have a medical emergency and need to divert" As you can guess it was one happy plane! So we ended up not in Orlando but Bermuda!!!!
Long sorry short and this IS the short version instead of landing in Orlando at 17:30 Monday we arrived at 1:30 ish WEDNESDAY!
So now onto the dolls
Plum was my travel doll for this year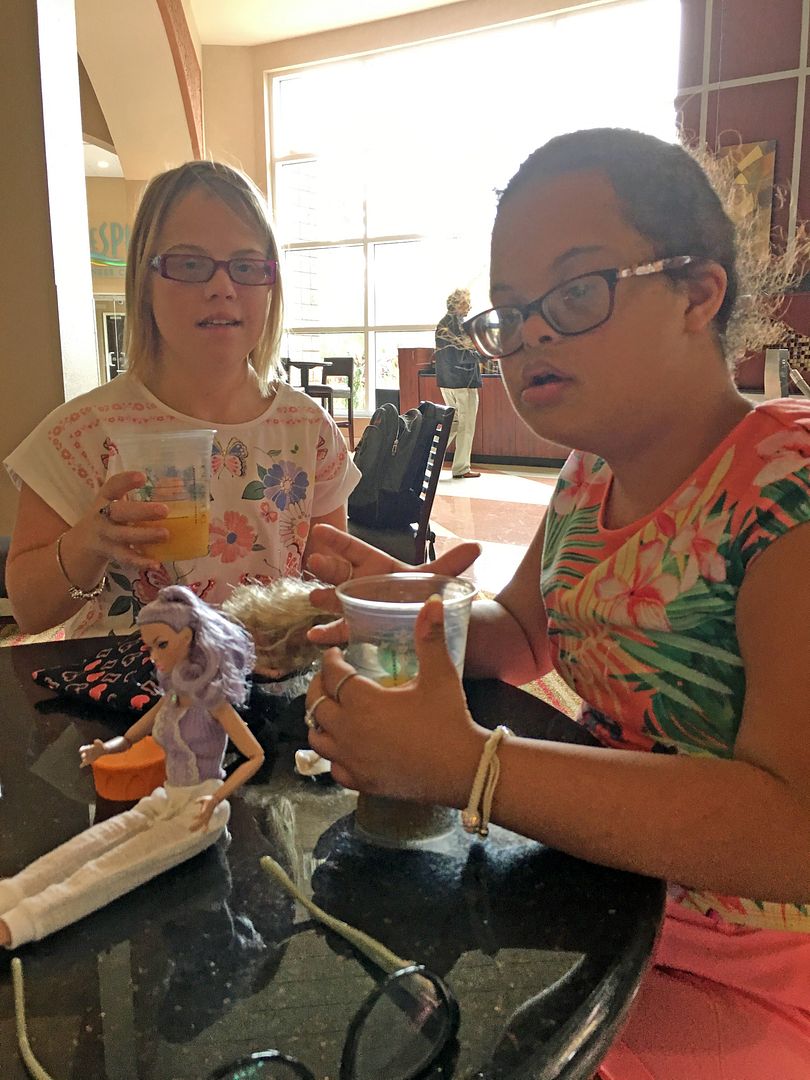 Plum with the Sleeping beauty head and sitting on a Barbie gift from Reese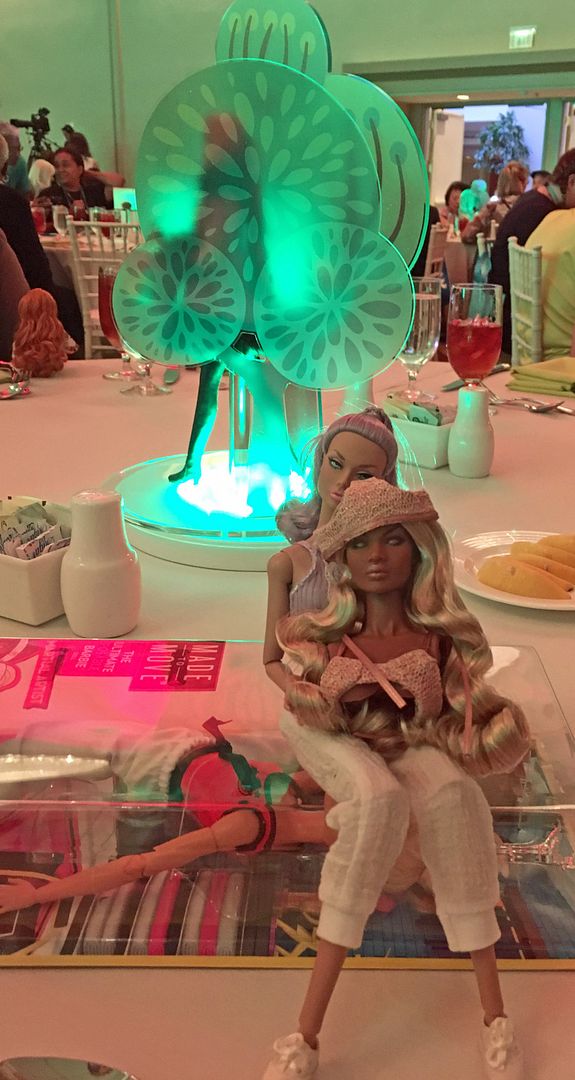 I won this doll and the display (well when I say won I mean the right to buy!)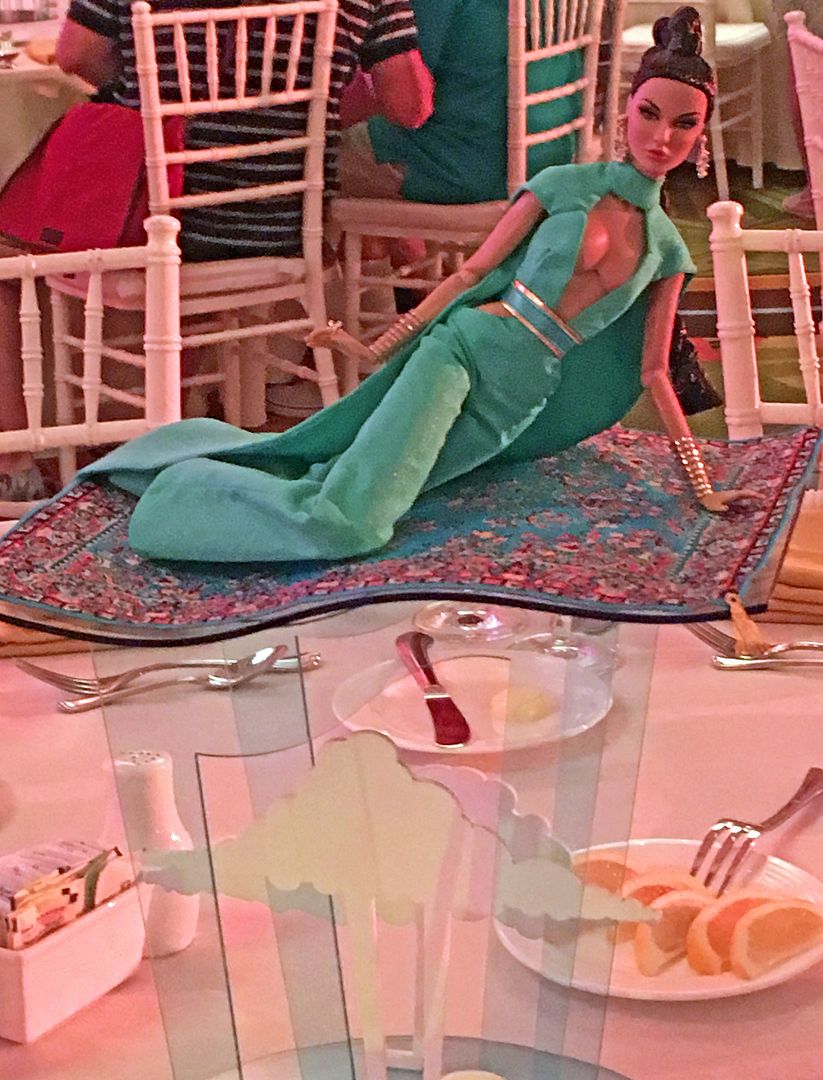 After a week Orlando and I parted company and we flew down to Miami for a well needed rest
Amy and her travel doll
Just want to add here that this was just after Florida had been hit hard by hurricane Irma and Miami was still showing a lot of damage as to the Keys they were closed to visitors!
To exhausted to take many photo's while on vacation these are some of my dolls, includes Barbie's that had been sent to shipping buddy