Not often as the weather has been bad but a little here and there...
I decided it was time to tackle some front for my doll buildings
I started with the shopping Mall, this is in the middle on the lower two floors.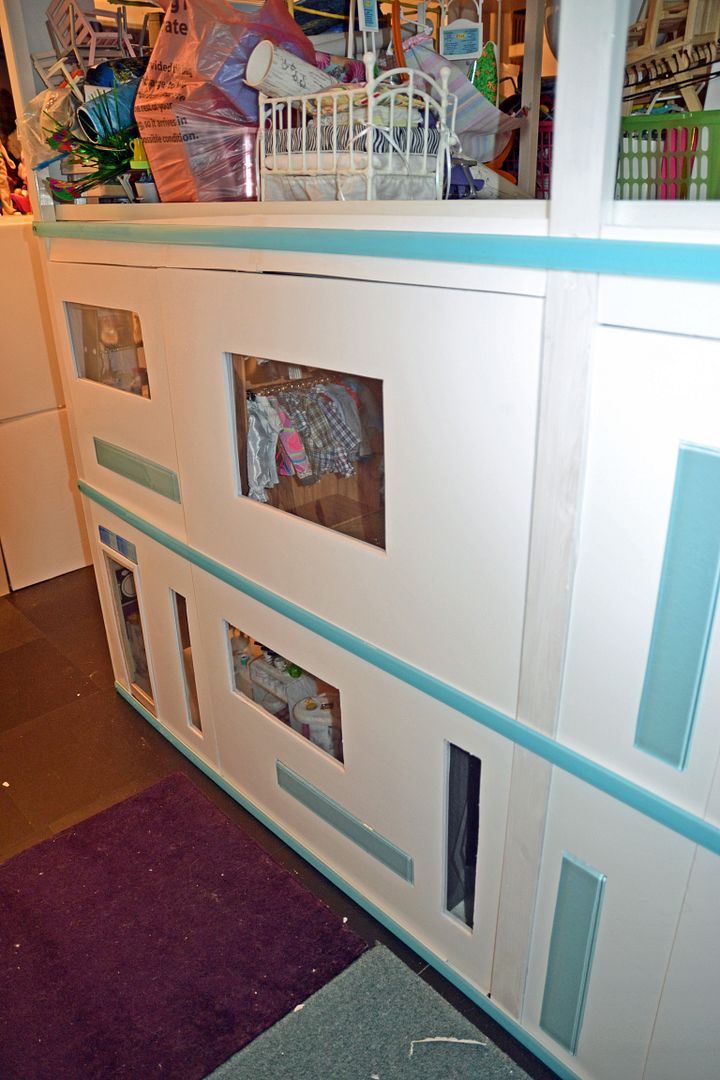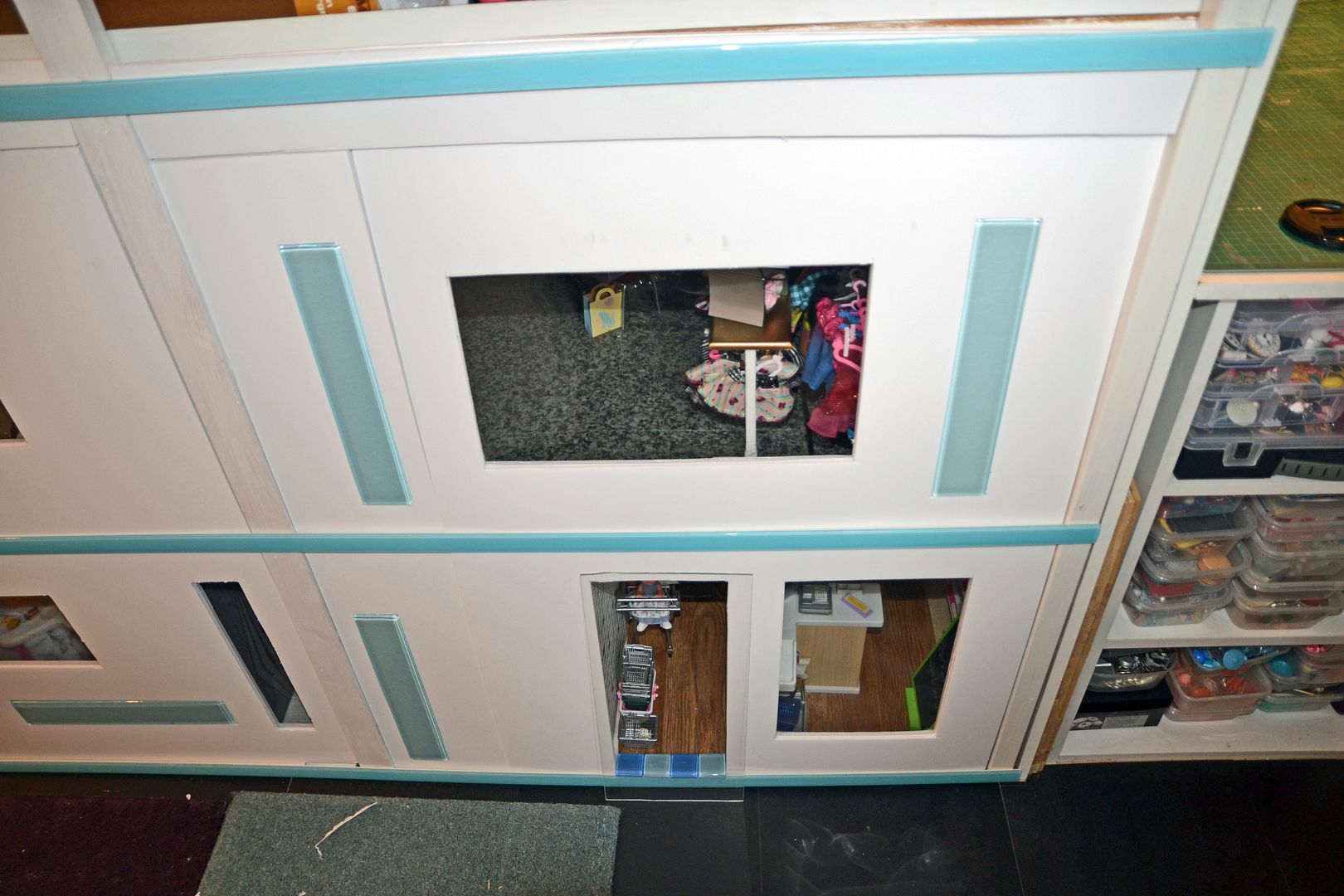 I'm always accumulating bits and pieces as I'm out and about, most of the time I have no idea what I'm going to do with them? For this I had some long stripes of blue and aqua coloured bath trim (I used the Aqua) and some Aqua coloured glass tiles.
That's sort of as far as I have got. I have been cutting boards to size and putting on the fronts of some of the buildings but no windows and doors for these. I also want to paper the insides (not sure why as your not likely to see them? Anyway these are photo's of around my room, as you can see a lot of decorating is still required....