The last few months (well since Christmas) have been pretty busy to say the least. It feels like the rain and winter in general has been going on for ever and as such I have been stuck in doors and not able to get to my doll room for much more than to turn the heater on and off and collect up a bag of dolls or two.
So like I do, I have this idea that I would sort through the dolls maybe change a few outfits and wash out the gunk on a few of the dolls who still had factory hair. Yeah, OK would have been fine if that was what I stayed with... but not me I have to get a little OTT and I end up doing ALL my dolls. I also noticed a few Barbie doubles and some faces I'm not the keen on, so they will be going. Then it was the dolls who's heads and bodies don't match, they have all been put to one side in the hope that if I mix them up a little I can get better matches? Or, someone will fell sorry for me and sell me the bodies I need to match them up, England is no impossible to find a Barbie other than those strange dolls designed for toddlers!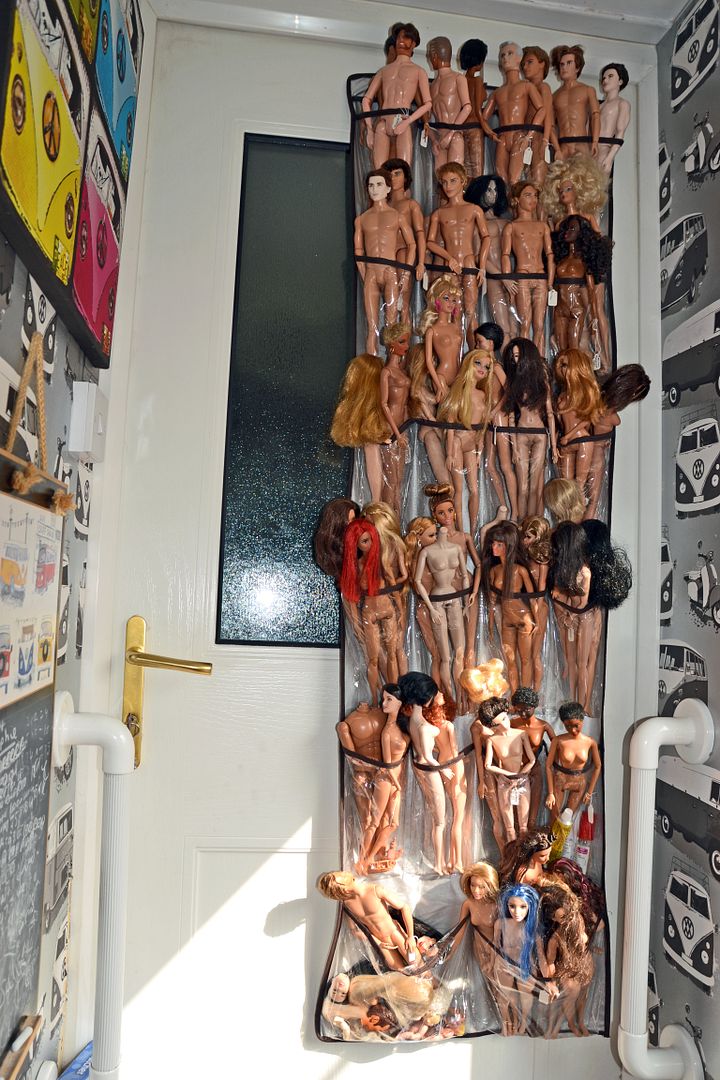 I'm a little over half way and getting into the rhythm ....undress, wash, dry, paint if needed and re-dress in simple outfit. Then box up in groups, Barbie, Ken, IT female, IT male, OOAK's and other.
Oh, and tags...I'm giving them all new name tags. Yes, EVERY doll in my collection is named and has their own photo file.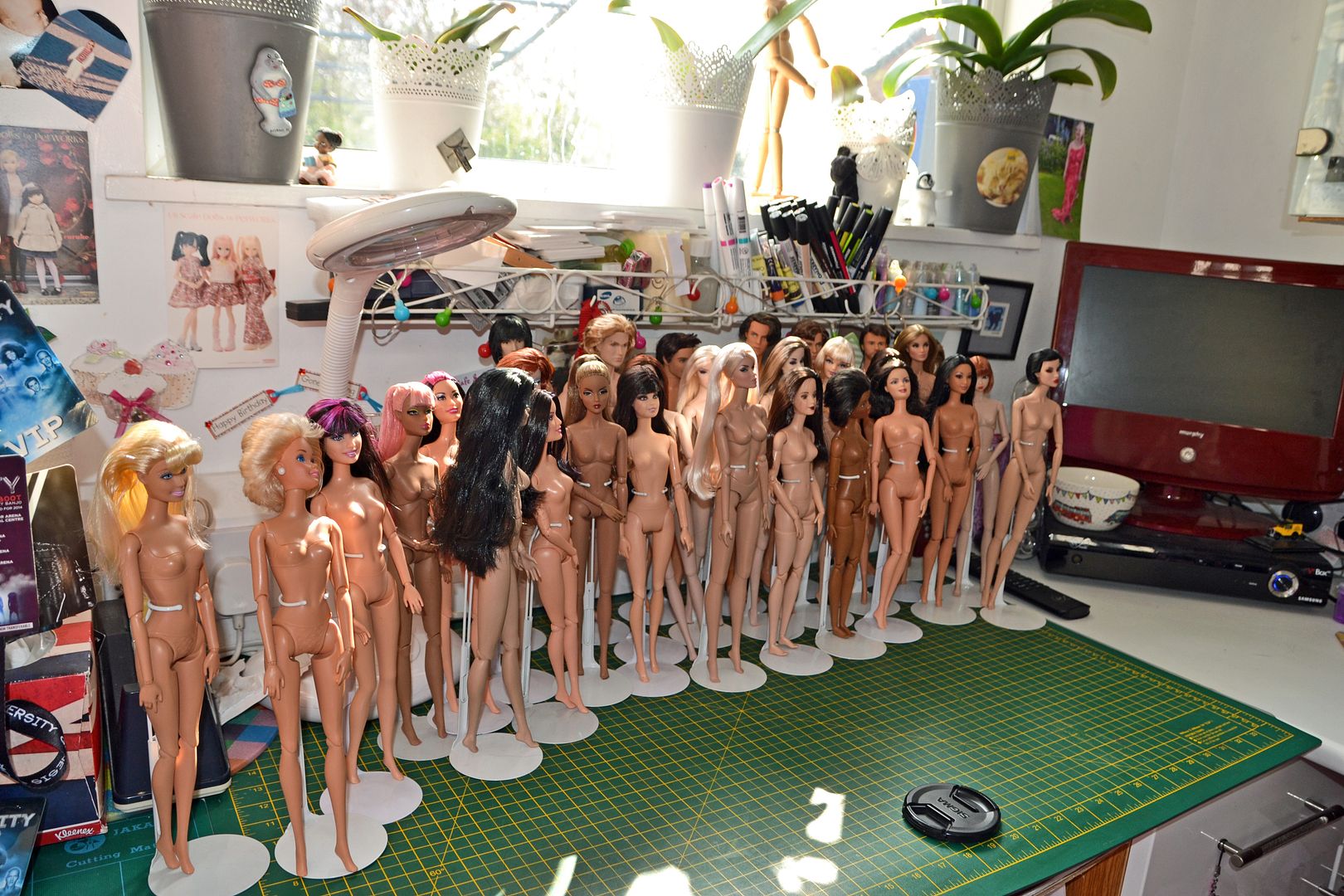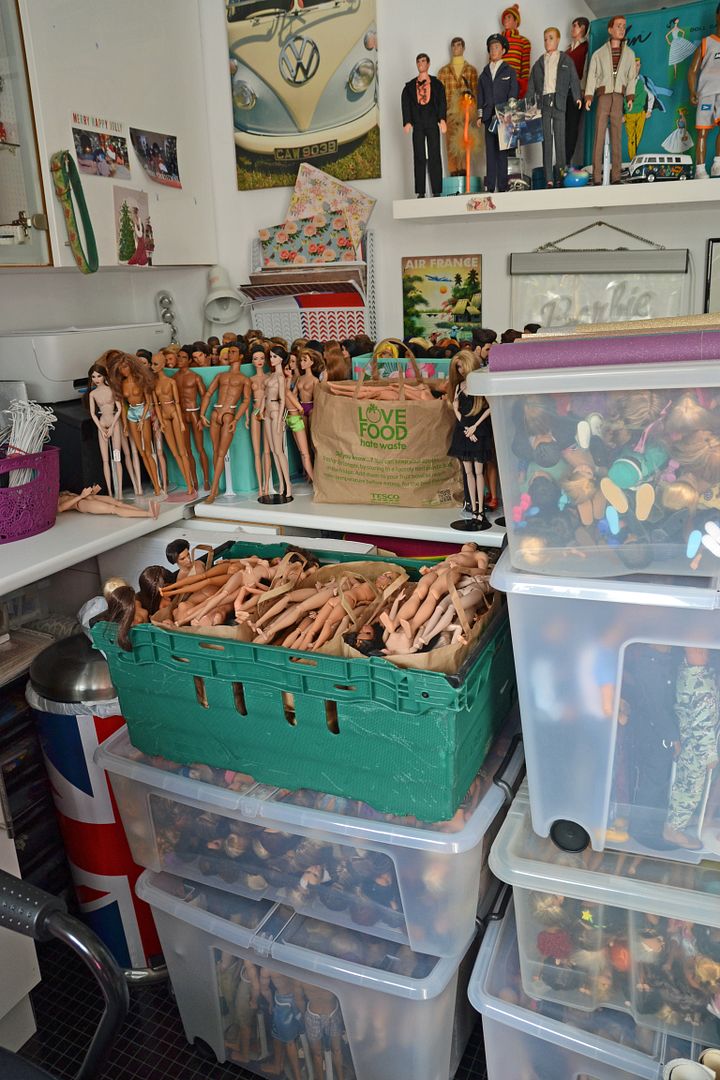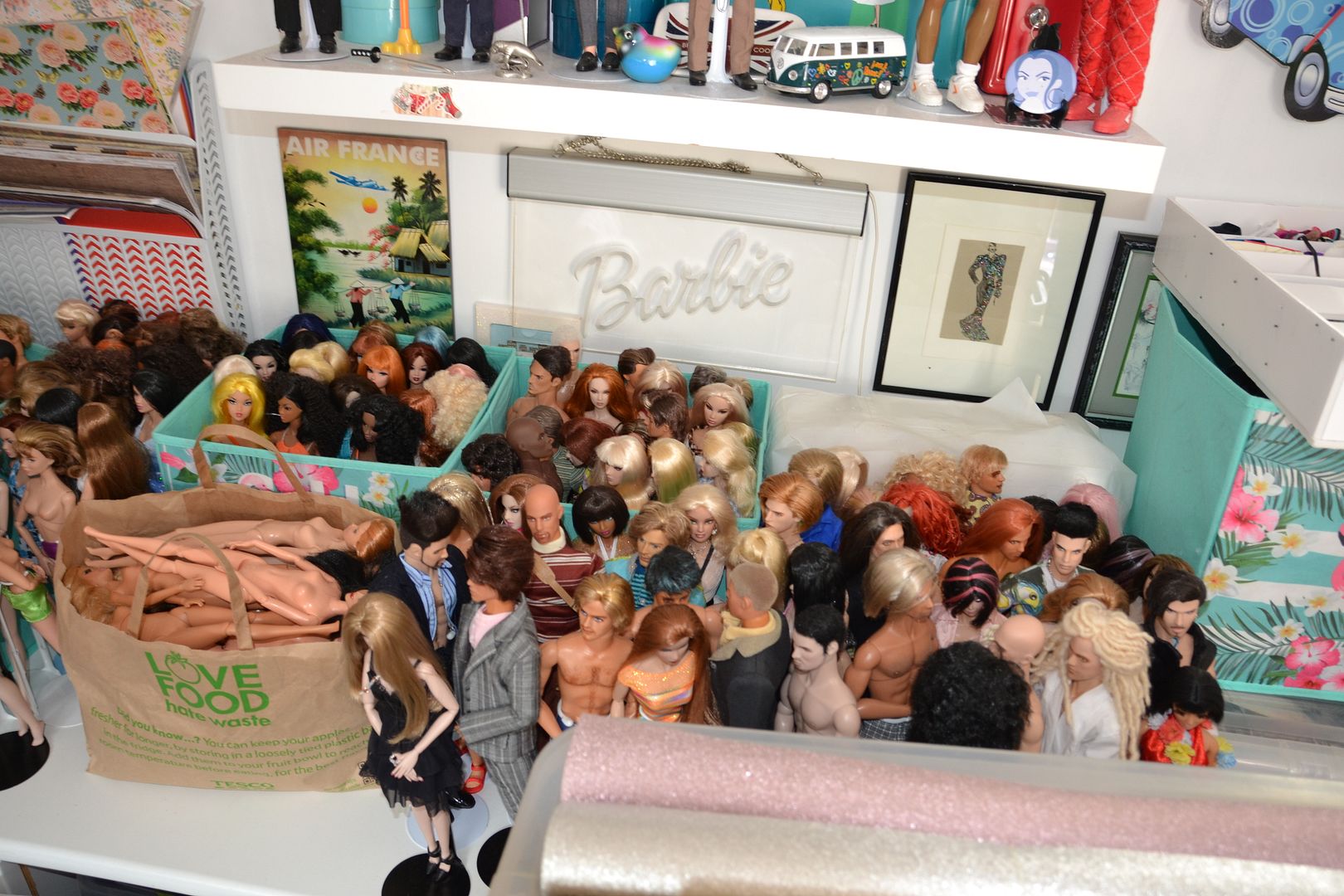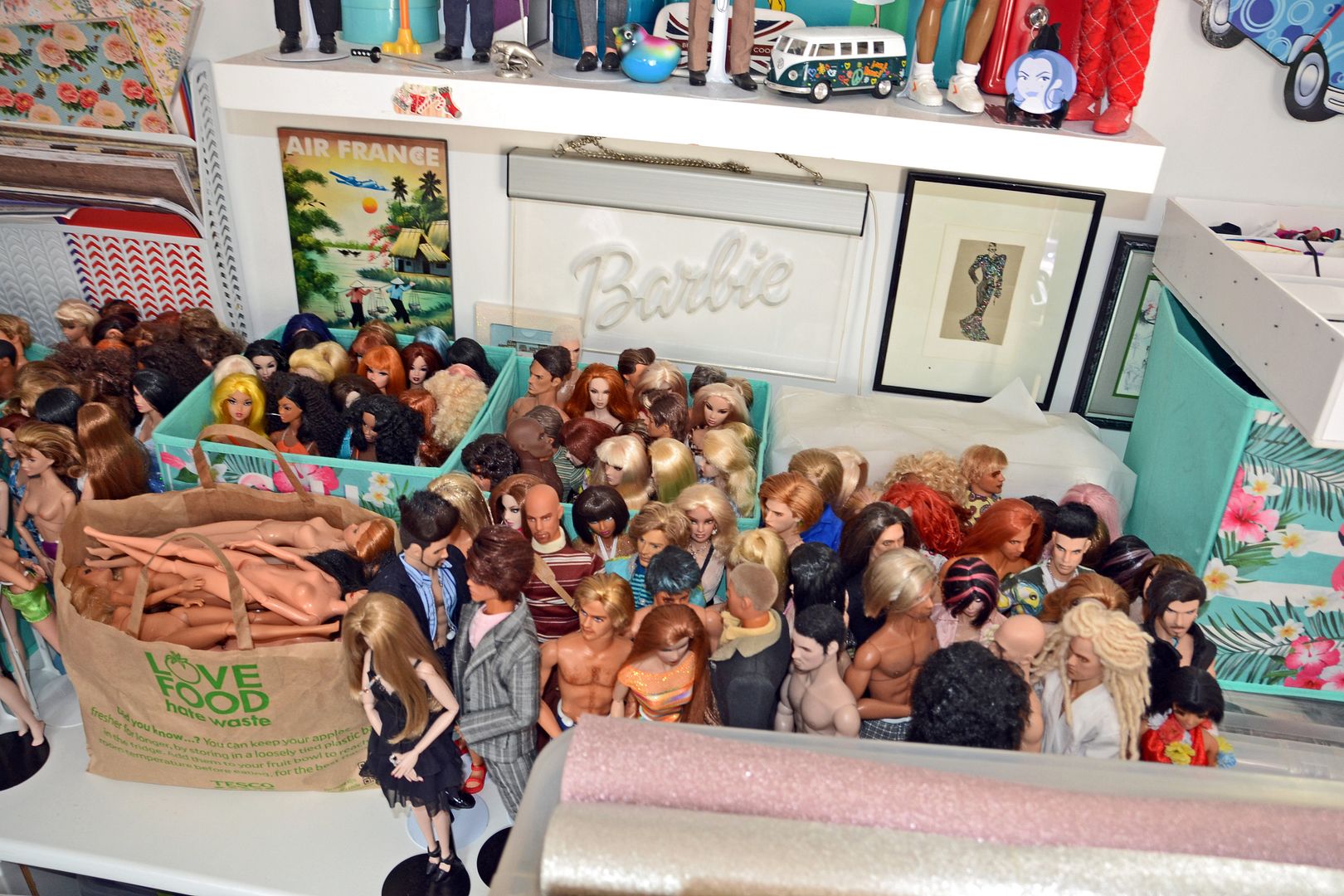 Next up will require a few nice days so I can move all the dolls into the garden sort them, check them against master list and weed out the doubles plus the dolls no longer required.
THEN, I will dress up the 'worker' dolls in their uniforms (work outfits) and I will be ready for returning them to the doll room....maybe?