I received the IFDC suit for FR!
Jeannie took the time to wrap it up as a lovely B'Day gift!.....
Poppy had to have it, and decided to go on a Bond Girl adventure.... First, find an interesting accessory......errr, weapon.....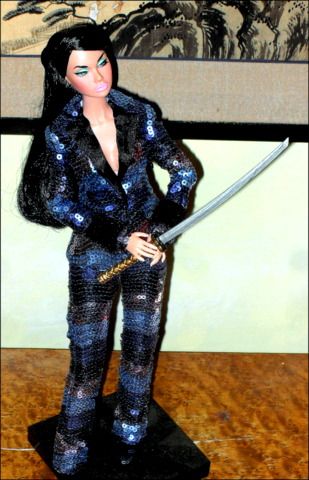 Showcase a fierce "Can-Do" attitude....
Then stealthfully stalk a villain....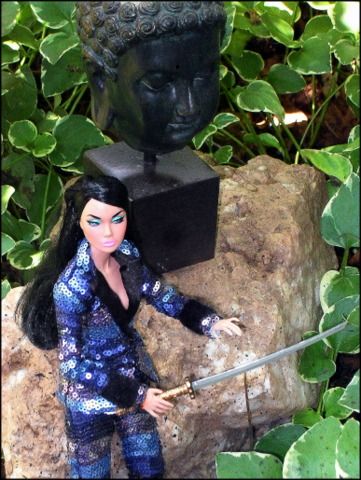 And Always be sure you look like a model in case you're spotted....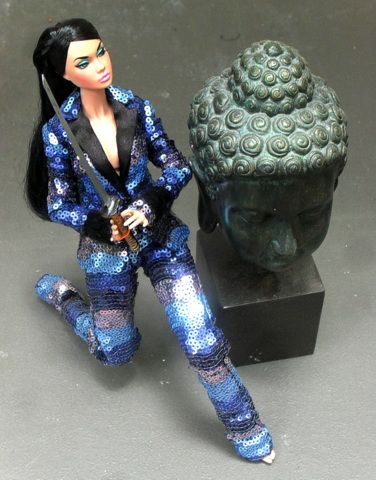 Thanks so much, Jeannie!