Was Ms fix it yesterday
First up dad could not get rid of sat nav on his car and the radio had gone all crackly?
He swears he had not touched it but these things don't just happen not without human help (or a poltergeist) So with no idea what I was doing ..but more idea than my dad I bashed buttons until it was all working again.
Next up was mum's phone Virgin had sent a new 4G sim card and I needed to change it. I had tried last week with no luck so I thought I would try again and this time after a bit of a fiddle it worked. Trouble was within minutes her phone was ringing with spam calls? I think I will have to change her phone number?
So while on a roll I tackled the company my hosepipe can from. It's one of those expandable ones, a wonderful concept as I hate the hose pipe running all over the garden. The one I have is 100ft and screws up to next to nothing. In fact I liked it so much I brought one for my parents. BUT now the faults are starting, a leek in my pipe and well, no idea what has happened to the nozzle on my parents pipe but water is spraying out all over?
So I phone them up a guy tells me to take photo's and e.mail them to customer care and they will send me new ones.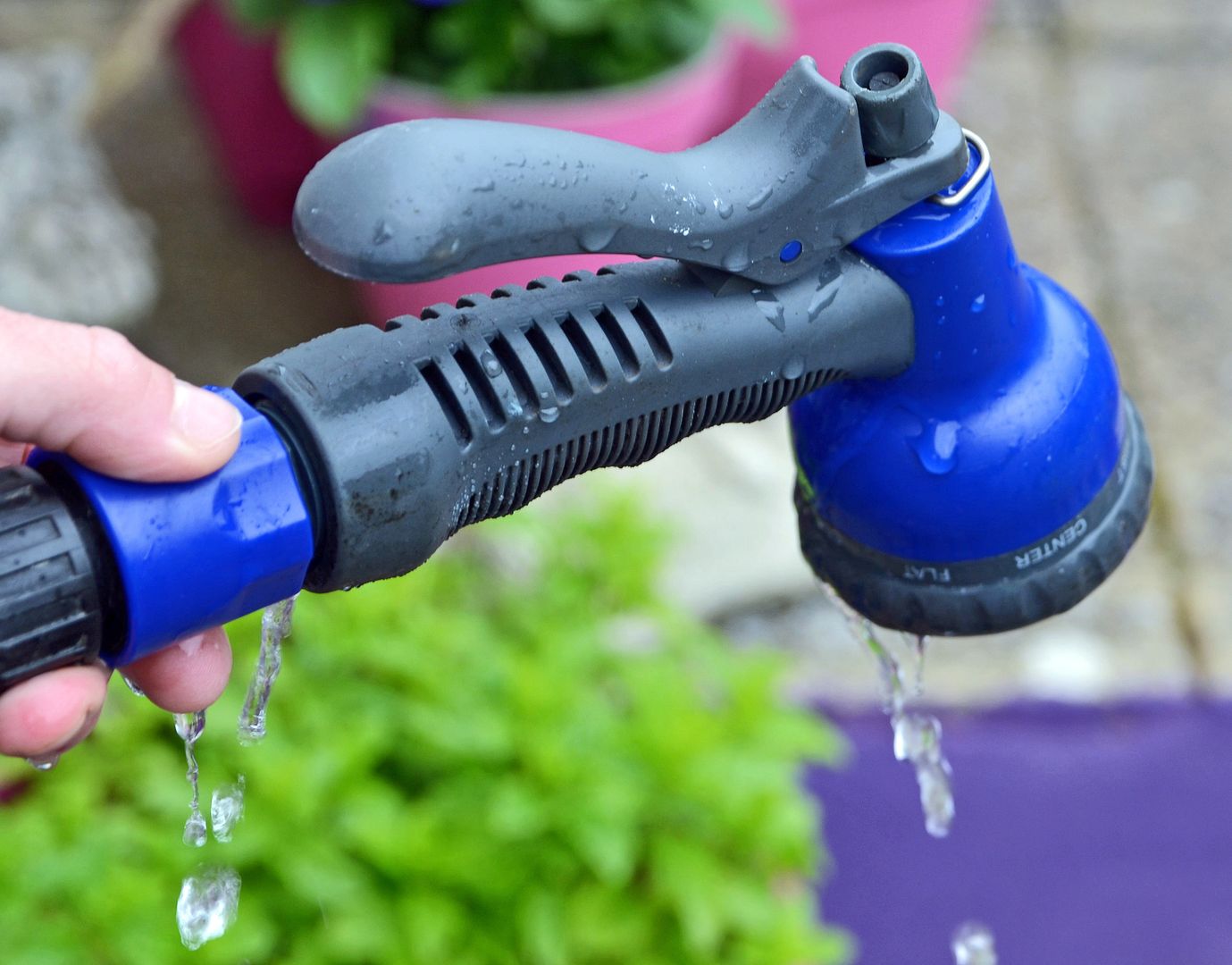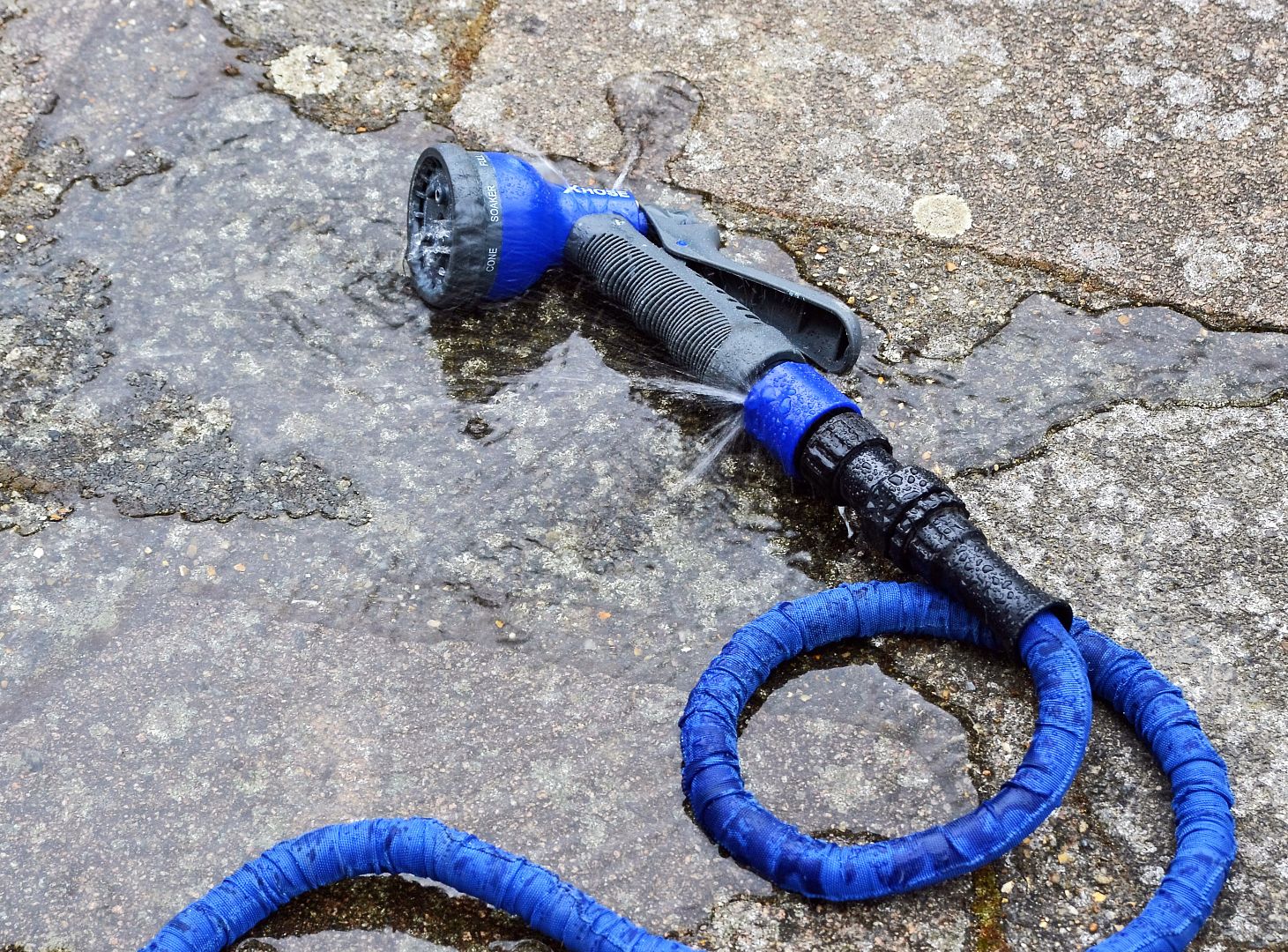 I did this and to me it's pretty evident they have leeks
BUT
It receive this
Dear Susannah

Thank you for your email.

I am sorry to hear your item is not working as expected. All items will come with a 30 day money back guarantee, and a 1 year warranty. Please follow the return instructions on the back on the invoice. If you do require the information I will include a copy in this email as well


To return the item to us, please package the unit with all of the accessories to the address below:

HIGH STREET TV LTD, RETURNS DEPARTMENT
PO BOX 724
ALTRINCHAM
WA15 5BJ


Please be sure to include a cover note containing the following information:

• Name and address
• Order number
• Request for an exchange or refund

You can also call our Customer service team and request a returns label. They cost £3.99 or free if the item is faulty. Please also include if you have a printer so we may send out the free returns label by email, and this can be picked up from hundreds of locations across the UK with our Collect Plus service. Please call 0800 587 6133 if you wish to purchase a returns label.

Unfortunately, we cannot issue an exchange or refund until we have confirmation that the item has been received.
From when you send the item back our returns procedure can take up to 10 working days to complete but we will always aim to get it done as quickly as possible. At which point we will send the item out to you or issue the refund which can take around 3-5 working days.

Should there be anything else we can do please don't hesitate to get back in touch
Yours Sincerely
Jamie Baron
HSTV Customer services
Did they even LOOK at the pictures?
So I reply
?????? I phoned and was told to send photo's and you would send replacements? Now your telling me I have to return items, phone AGAIN to request a returns label and as you can see if you had looked at the photo's THE ITEMS ARE FAULTY!
AND they send back
Dear Susannah

Thank you for your email.

In the below email we do requested that if you have a printer we can send you this in an email and you can print it off at home. Do you have a printer at home?

Should there be anything else we can do please don't hesitate to get back in touch.

Yours Sincerely
Jamie Baron
HSTV Customer services
I think we can pretty much conclude that if they can read they do not bother to!!!!!
Not a bad day weather wise but to windy for any outdoor photo's (other than the ones above)